Tomoe
Kanaya
, Ph.D.
Selected Research and Publications
Kanaya, T. & Ceci, S.J.(in press). The impact of the Flynn effect on LD diagnoses in special education. Journal of Learning Disabilities

Kanaya, T. & Ceci, S.J. (2011). The Flynn effect on the WISC subtests in school children tested for special education services. Journal of Psychoeducational Assessment, 29, 125-136.

Kanaya, T. & Ceci, S.J. (2007). Are all IQ scores created equal? The differential costs of IQ cut-off scores for at-risk children. Child Development Perspectives, 1, 52-56.

Kanaya, T., Ceci, S.J., & Scullin, M.H. (2005). Age differences in secular IQ trends: An individual growth modeling approach. Intelligence, 33, 613-621.

Kanaya, T., Scullin, M.H. & Ceci, S.J. (2003). The Flynn effect and U.S. policies: The impact of rising IQ scores on American society via Mental Retardation diagnoses. American Psychologist, 58, 1-13.
Selected Awards and Affiliations
John Randolph Haynes and Dora Haynes Foundation: Faculty Fellowship, 2010-2011 (PI)

American Education Research Association: Division G Social Context of Education Research Fellow, 2006-2011

Spencer Foundation: 2 Year Research Grant, 2007-2008 (PI: Grant # 2007-00115)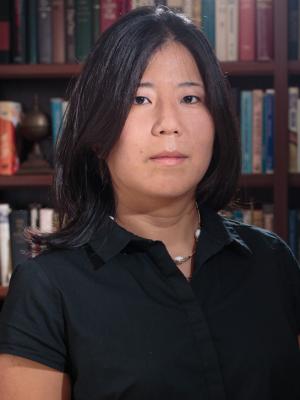 Tomoe Kanaya, Ph.D.
Associate Professor of Psychology and Director of the Berger InstituteEducation: Ph.D., Cornell University; M.A., Cornell University; A.B., Bryn Mawr CollegeDepartment(s): PsychologyEmail: tkanaya@cmc.eduPhone: (909) 607-0719Address: Seaman Hall 227Curriculum Vitae:
Kanaya2013.pdf
Media Contact
For more information, please contact the Claremont McKenna College Public Affairs Office at (909) 621-8099