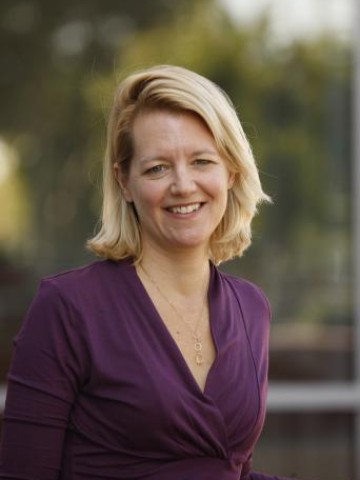 Wendy Lower, Ph.D.
John K. Roth Professor of History and George R. Roberts Fellow
Areas of Expertise
Genocide
Holocaust
Human Rights
Biography
Education
B.A. (1987) Hamilton College, Clinton NY Ph.D. (1999) American University, Washington DC
Awards and Affiliations
Research grants from the German Historical Institute, Washington DC, the U.S. Holocaust Memorial Museum, and the Deutsche Forschungsgemeinschaft (German National Research Foundation)
Research Associate, Ludwig Maximilians Universität München, Germany
Project Director (Germany), German Witnesses to War and its Aftermath, Oral History Department, U.S. Holocaust Memorial Museum, Washington, D.C. USA
International Advisory Board, Journal of Genocide Research (Routledge)
Einspruch Lecturer, Ackerman Center for Holocaust Studies, University of Texas at Dallas
Annual Holocaust Memorial Lecturer 2013, University of Glasgow, additional keynotes at University of North Carolina, Chapel Hill, University of Utah, and the Hamburg Institute for Social Research
Baker Burton Award, Best First Book in European History, Southern Historical Association, 2007
Research and Publications
Books: Nazi Empire-Building and the Holocaust in Ukraine, Chapel Hill: University of North Carolina Press and USHMM, 2005 (paperback, 2007, audio version 2010)
The Shoah in Ukraine: History, Testimony, Memorialization , Bloomington: Indiana University Press, 2008 (co-edited with Ray Brandon)
The Diary of Samuel Golfard and the Holocaust in Eastern Galicia, Lanham MD: Altamira/Rowman and Littlefield and USHMM, 2011
Hitler's Furies: German Women in the Nazi Killing Fields, Houghton Mifflin, 2013
2013 finalist for National Book Award
Selected, Recent Articles: Pogroms, Mob Violence and Genocide in Western Ukraine, Summer 1941: Varied Histories, Explanations and Comparisons Journal of Genocide Research (Sept 2011): 1-30
Male and Female Holocaust Perpetrators and the East German Approach to Justice, 1949-1963 Holocaust and Genocide Studies 24, no. 1 (Spring 2010): 56-84.
Wednesdays, 11 a.m.- 2:30 p.m. and by appointment