Marian Miner Cook Athenaeum Renovation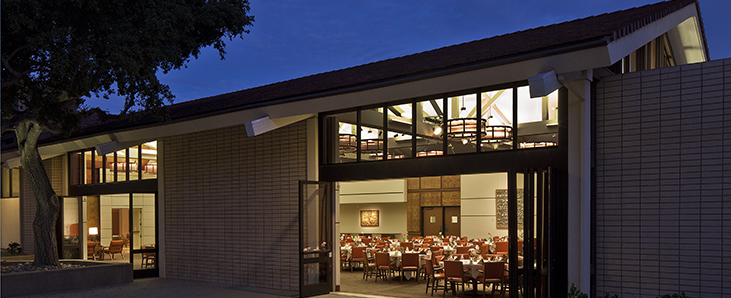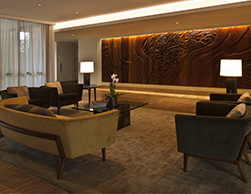 Renovation of the Marian Miner Cook Athenaeum was completed in the summer of 2011. Designed by IA Interior Architects, highlights include a palette of new wall finishes, floor coverings, and furnishings for the entire first floor including the main dining room, lobby, restrooms, offices, library, Freeberg Dining Room, and Parents Dining Room.
An acoustical evaluation was performed to ferret out ambient noise, ceilings were raised and sound absorbent material was added to mitigate reverberations.
KGM Architectural Lighting designed all new ambient, accent, and art lighting, including new computer controlled stage lighting. Custom dining chairs were designed by Kazuko Hoshino of Studio William Hefner. The Capital Group Foundation graciously loaned several striking art pieces to the project.
A Nana Wall glass wall system was installed at the two exterior openings that face the North Mall creating an indoor/outdoor garden patio, which extends an adjacent building interior – a core principle from CMC's Master Plan.
Other renovations include a state-of-the-art audio-visual system with a multi-camera filming model and conservation of the pianos and artwork, including Igor de Kansky's original lobby wood mural.
Behind the scenes, the Athenaeum's kitchen was renovated with new equipment and the HVAC system was connected to the energy efficient North Mall chilled water loop. Finally, the entry patio was redesigned and expanded to allow for ADA accessibility, seating, and bike/skateboard racks.