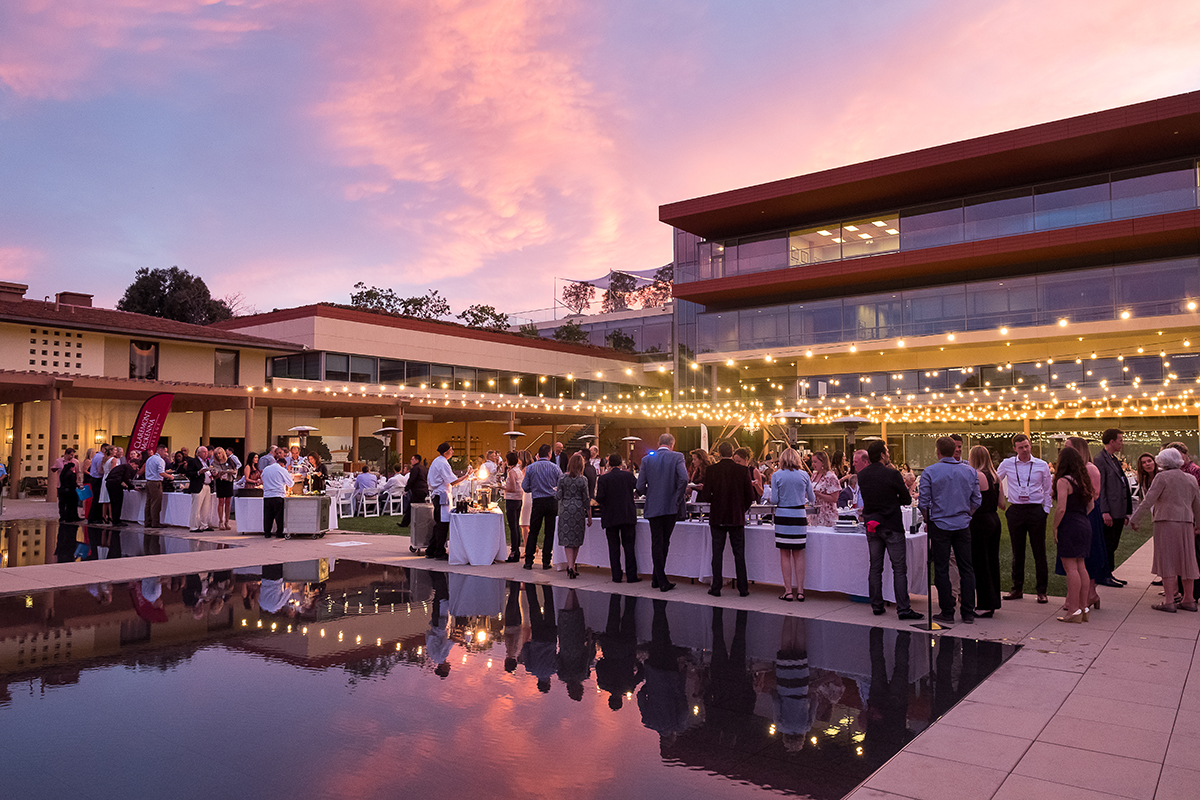 As part of the College Advancement team, the Office of Events designs, produces, and manages exceptional events for our clients as we extend the Claremont McKenna College standard of hospitality and advance the College's mission throughout our work.
We are a client service department that provides a centralized standard of excellence, quality, and protocol to CMC - including the Office of the President, Vice Presidents, College Advancement, Institutes and Centers, the CMC Alumni Association, CMC Parent Network, college deans, and development officers.
Request for Event Services
The Office of Events takes pride in the exceptional and diverse work done in the many departments throughout the college. Our office is a client service department that provides a centralized standard of excellence, quality, and protocol to Claremont McKenna College.
Our role is to create and maintain the College's hospitality standards and protocols. We support our clients through events on the college campus, as well as around the globe. Our support varies from a seasoned event producer who assists his or her client with full management, which includes the design, production, and management of development-based events, to offer advice about the program during an event, to simply providing collateral materials or staff for check-in.
Our office also provides college collateral materials along with templates to ensure that all events on campus have a uniform look and feel. The collateral includes place cards, name tags, signage, and administrative documents such as event guides, responsibility memos, and budgets. We provide many services to aid the success of each event at CMC because we are dedicated to serving our campus partners and devoted to promoting CMC.
Conference Services
Claremont McKenna College is pleased to offer its campus for selected conference programming with an educational focus. Because of the high demand during the academic year for campus spaces, the College is unable to schedule non-CMC conferences during the academic year (September – May). For questions about conference services, please contact the Office of Events or email: conferenceservices@cmc.edu.
Weddings
Claremont McKenna College has limited availability for weddings. However, the Marian Miner Cook Athenaeum may be available in the summer for CMC alumni, CMC faculty/staff, and the children of CMC faculty/staff, to request the Athenaeum for wedding receptions.
---
Office of Events
Claremont McKenna College
400 N Claremont Blvd.
Claremont, CA 91711
events@cmc.edu
(909) 607-4006