Your new state-of-the-art electronic laundry room is quick and easy.
Maytag Commercial Neptune high-efficiency washers require substantially less water, soap, and energy than conventional washers. With no agitator, they hold substantially more laundry, including big and bulky items like bedspreads, blankets and throw rugs. High-speed extraction up to 1,000 rpm and 300 g's saves energy and reduces drying time to help dryers keep better pace with washers.
ONLY A 1/4 CUP OF DETERGENT IS REQUIRED! HIGH EFFICIENCY DETERGENT IS RECOMMENDED.
Maytag Commercial Neptune super-capacity single-load dryers perform in sync with the larger-capacity washers to reduce waiting times between washing and drying. With a large drum and a powerful 220-cubic-foot-per-minute diagonal airflow, laundry billows open to dry quickly and efficiently for excellent results.
How It Works
Our new Maytag laundry systems are activated by your Claremont McKenna student ID card, which eliminates the need for coins. Throughout the semester you can increase your debit balance by visiting the CMC Student Store in the Emett Student Center or The Connection at Honnold-Mudd Library.
You MUST have ClaremontCash to use your Claremont McKenna ID to do your laundry.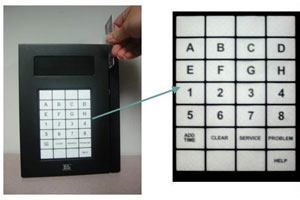 Enter the desired machine letter and number on the keypad.
Swipe your CMC ID card.
Load clothes and start appropriate machine.
If you need any further assistance or would like to report a problem call Facilities and Campus services at x18112.
Frequently Asked Questions
What do I do if I want to use coins?
You may visit one of the other residence hall laundry rooms on campus. Currently only North Quad has the new ClaremontCash laundry machines.
I swiped my card but nothing is happening.
One of two things may be happening:
You may be out of ClaremontCash. In which case you will need to go to either the Emett Student Store or The ClaremontCard Center to add money to your card.
There is a problem with your card. You will need to visit the ClaremontCard Center so they may troubleshoot the problem and/or see if a replacement card is needed.
The machine is broken — what do I do?
Contact Facilites and Campus Services at Story House and notify them of the problem. Make sure you indicate the machine number when you report it.