Visiting Fellows and Speakers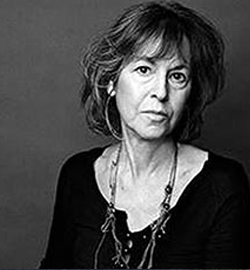 Louise Gluck Visit
Poetry Colloquium
Gould Center
Wednesday, January 29, 2016 - 2:00pm
Athenaeum Reading​
Monday, February 1, 2016 - 5:30pm
Pulitzer-Prize and National Book Award winning poet Louise Glück will read from her recent work.
Louise Glück is an award-winning poet whose work is noted for its technical precision, sensitivity, and insight into loneliness, family relationships, divorce, and death.
From her first book of poetry, Firstborn (1968), through her later works, Glück has become internationally recognized as a skilled, perceptive author who pulls the reader into her poetry and shares the poetic experience equally with her audience. Glück's poems in books such as Firstborn, The House on Marshland (1975), The Garden (1976), Descending Figure (1980), The Triumph of Achilles (1985), Ararat (1990), and the Pulitzer Prize-winning The Wild Iris (1992) take readers on an inner journey by exploring their deepest, most intimate feelings. "Glück has a gift for getting the reader to imagine with her, drawing on the power of her audience to be amazed," observed Anna Wooten in the American Poetry Review, and Stephen Dobyns maintained in The New York Times Book Review that "no American poet writes better than Louise Glück, perhaps none can lead us so deeply into our own nature."
Among numerous prestigious awards and honors, Glück was the recipient of National Book Critics Circle Award for Poetry in 1985 and the Pulitzer Prize for Poetry in 1993.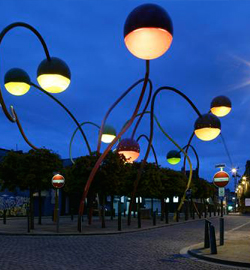 Art Panel II: Public Art - Public Domain
Philipp Kaiser and Robert Faggen, moderators
Wednesday, November 4, 2015 - 5:30pm
HenIn this second of the two-part series sponsored by CMC's Gould Center for Humanistic Studies and the Public Art Committee, the panel will challenge the idea of the "public" in public art. It will examine the transformative and educational potential that lies in any encounter with art outside the white cube.
Internationally recognized artists, curators, and scholars will join curator Philipp Kaiser and Professor Robert Faggen to continue the conversation about Claremont McKenna's exciting public art initiative.
Panelists include Thomas Hirschhorn, Paris-based artist; Jeremy Strick, director of the Nasher Sculpture Center in Dallas; and Emi Fontana, Italian-born founder of West of Rome – Public Art, Los Angeles.
NOTE: This program will start at 5 pm with a reception. Dinner will be served at 5:30 pm. The formal program will begin at 6 pm.
The presentation by panelists will be followed by a moderated discussion and a Q & A..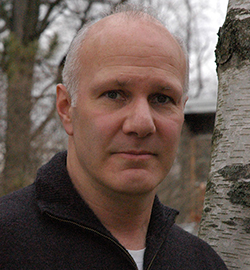 A Poetry Reading with Henri Cole
Thursday, October 8, 2015
Henri Cole has published nine collections of poetry, including Middle Earth, which was a finalist for the Pulitzer Prize in Poetry. He has received many awards for his work, including the Jackson Prize, the Kingsley Tufts Award, the Rome Prize, the Berlin Prize, a Guggenheim Fellowship, and the Lenore Marshall Award. His most recent collection, Nothing to Declare, was published by last spring. He teaches at Claremont McKenna College.
Art Panel I: Public Spheres
Wednesday, September 30, 2015
Part I of a two-part symposium by artists, curators, and art historians moderated by Philipp Kaiser and Robert Faggen. With a focus on public spheres on campus, this panel will feature Miwon Kwon, professor of art history, UCLA; Oscar Tuazon, artist in sculpture, architecture and mixed media; Jorge Pardo, artist in sculpture; and Rochelle Steiner, writer, curator, and public art producer and former dean of USC's Roski School of Fine Arts.

Miwon Kwon is trained in architecture, holds a MA in photography, and has extensive curatorial experience from her tenure at the Whitney Museum of American Art in the early 1990s. She received her PhD in Architectural History and Theory at Princeton University in 1998, the same year in which she joined the faculty at the University of California, Los Angeles to teach contemporary art history (post-1945). Her research and writings have engaged several disciplines including contemporary art, architecture, public art, and urban studies. She was a founding co-editor and publisher of Documents (1992-2004), and serves on the advisory board of the journal October. She is the author of One Place After Another: Site-Specific Art and Locational Identity (MIT Press, 2002), as well as lengthy essays on the work of many contemporary artists. Kwon recently co-organized the major historical exhibition Ends of the Earth: Land Art to 1974 with Philipp Kaiser at The Museum of Contemporary Art, Los Angeles. Currently, she is the Chair of the Department of Art History at UCLA.

Rochelle Steiner is a Los Angeles-based curator, writer and professor of curatorial studies at the Roski School of Art and Design, University of Southern California, where she served as dean from 2010-12. She was previously Director of the Public Art Fund, New York (2006-9), Chief Curator of the Serpentine Gallery, London (2001-6), and Associate Curator of Contemporary Art at the Saint Louis Art Museum (1996-2001). Steiner has curated major exhibitions and large-scale public art projects in the US, Europe and Asia, including 6 Under 60, an exhibition about emerging international cities for the 2011 Shenzhen and Hong Kong Biennale of Architecture and Urbanism, Olafur Eliasson's The New York City Waterfalls (2008), and monographic exhibitions with John Currin, Ellsworth Kelly, Gabriel Orozco, Elizabeth Peyton, Cindy Sherman, and Rirkrit Tiravanija, among many others. Steiner received an MA and PhD in Visual and Cultural Studies at the University of Rochester, New York.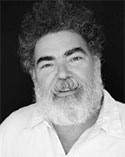 Jorge Pardo was born in Havana, Cuba in 1963 and studied at the University of Illinois, Chicago, and the Art Center College of Design in Pasadena, California. Pardo is well known for his architectural spaces and design inflected works including a bookstore for the Dia Art Foundation, a restaurant for the K21 Museum, a house built as an artwork and a home for the Museum of Contemporary Art, Los Angeles, and the re-design of the installation for the pre-Columbian collection at the Los Angeles County Museum of Art. Recent exhibitions include mid-career surveys at the Irish Museum of Modern Art; K21, Dusseldorf; Museum of Contemporary Art, North Miami; and Museum of Contemporary Art, Cleveland. His work is part of numerous public collections including The Museum of Contemporary Art, Los Angeles, The Museum of Modern Art, New York, and the Tate Modern, London. Formerly based in Los Angeles, Pardo currently lives and works in Mérida, Mexico.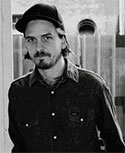 Oscar Tuazon was born in 1975 in Seattle and studied at the Deep Springs College, Cooper Union, and the Whitney Independent Study Program. He previously worked for Acconci Studio executing major public projects around the globe. Inspired by what the artist calls "outlaw architecture," Tuazon's practice blurs the lines between art and architecture and form and function. Recent exhibitions include "Oscar Tuazon: Alone In An Empty Room" at the Museum Ludwig, Cologne and "White Walls, Sensory Spaces" at the Museum Boijmans Van Beuningen, Rotterdam. He has also executed major works for the 2012 Whitney Biennial and ILLUMInations, the 54th Venice Biennial in 2011. His work is a part of major collections including The Museum of Modern Art, New York, Kunsthaus Zurich, and the Saatchi Gallery Collection, London.
---