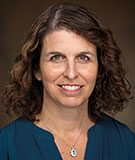 Hilary Appel, Acting Director
Hilary Appel is the Podlich Family Professor of Government and George R. Roberts Fellow. She has taught at CMC since 2000. Professor Appel is a political scientist whose research and teaching focus on post-Communist Eastern Europe and Russia. Her research examines the politics behind post-Communist economic reforms, policies of retrospective justice, and issues of identity and politics in the post-Communist world. She has authored and edited multiple books and published articles in leading scholarly journals like World Politics, Comparative Politics, Comparative Political Studies, Review of International Political Economy, Post-Soviet Affairs, East European Politics and Societies, and others. She has been awarded national fellowships from the Social Science Research Council, the American Council of Learned Societies, the Fulbright Foundation, the National Council for Eurasian and East European Research, the Woodrow Wilson International Center for Scholars, the Harriman Institute at Columbia University, and the Institute for the Study of World Politics. In addition, her contributions to Claremont McKenna College were recognized with two awards: the Dean of Faculty Award for Service in 2016 and the Roy P. Crocker Award for Merit in 2013.
---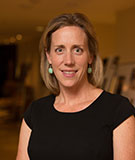 Kirsti Zitar, Assistant Director
Kirsti graduated from CMC in 1997 with a degree in Human Biology-Anthropology. Following graduation, Kirsti worked in the biotech industry in Seattle before returning to Claremont in 2000 to join the inaugural class at Keck Graduate Institute. She finished her M.B.S. degree in 2002 and joined a local start-up biotech company where she worked in business development, marketing, product development, and human relations. In 2009, Kirsti returned to her alma mater to work with the Berger Institute for Work, Family, and Children and transitioned to the Mgrublian Center for Human Rights in 2011.
---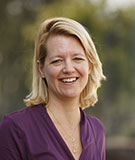 Wendy Lower, Director - On Leave
Professor Wendy Lower is the John K. Roth Professor of History and George R. Roberts Fellow at Claremont McKenna College. She is the author of Hitler's Furies: German Women in the Nazi Killing Fields, a 2013 finalist for the National Book Award. A few of her other books are The Diary of Samuel Golfard and the Holocaust in Eastern Galicia, Lanham MD: Altamira/Rowman and Littlefield and USHMM, 2011, The Shoah in Ukraine: History, Testimony, Memorialization, Bloomington: Indiana University Press, 2008 (co-edited with Ray Brandon) and Nazi Empire-Building and the Holocaust in Ukraine, Chapel Hill: University of North Carolina Press and USHMM, 2005 (paperback, 2007, audio version 2010).
---
Student Program Assistants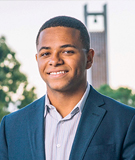 Jeremy Anderson '19
Jeremy Anderson is a sophomore from Yonkers, NY, planning to major in Government. His interest in human rights and social justice has taken him to regional and national conferences in New York and Texas, as well as trips to Rwanda and Morocco. As a Student Assistant, Jeremy is annotating and editing a memoir written by a survivor of the Armenian Genocide. He is also helping the center plan an academic trip to Armenia/Turkey. When he's not working you can find him reading, listening to music, or watching television. Jeremy spent last summer as an intern at the New York Attorney General's Westchester Regional Office in White Plains.
---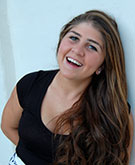 Anoush Baghdassarian '17
Anoush is dual-majoring in Psychology and Spanish with a Human Rights Sequence. Anoush is from Great Neck, New York, and is the author of the play, "FOUND" about the Armenian Genocide which she both directed and produced in New York, as well as the CMC Athenaeum, and at Pomona College. Anoush's desire to raise awareness about the Armenian Genocide has led to her interest in human rights. She is connected to the Center as a task force member, a 2014 summer intern, and a student assistant. In the future, Anoush hopes to pursue a career as a human rights lawyer.
---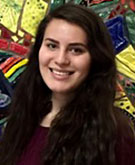 Sophie Boerboom '20
Sophie is a freshman from Minneapolis, Minnesota, dual-majoring in Biology and Spanish. Her interest in human rights began after hearing about the difficulties her mother encountered growing up in El Salvador. She currently plans on attending medical school and wishes to study human rights violations and the development of modern medical practices in Latin American countries. When not doing schoolwork, Sophie enjoys gardening, rollerblading, and baking.
---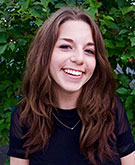 Jennifer Gurev '20
Jenny is a freshman from Sacramento, California, planning to major in Government with a Human Rights Sequence. Her interest for human rights was sparked after taking a trip to Poland to tour concentration camps. After she started hearing about current genocides and mass atrocities in Africa, Jenny decided to create an initiative called Walk Beside Me to educate teens and give them the opportunity to take action. She spent last summer interning at the River City Food Bank. In the future, Jenny hopes to pursue a career in a nonprofit organization centered on human rights.
---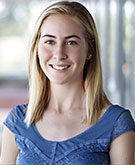 Malea Martin '19
Malea is a sophomore at Claremont McKenna College. She is interested in pursuing an International Relations major with a Sequence in Human Rights, Holocaust, and Genocide Studies. In her free time, Malea enjoys running and going to the village to eat frozen yogurt with her friends.
---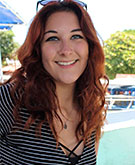 Larissa Peltola '18
Larissa is a junior studying International Relations and History with a sequence in Genocide, Human Rights, and Holocaust Studies. She has had a passion for human rights work since the age of 5, when she was exposed to the work of Amnesty International. She has interned for several organizations including Amnesty International, Remote Control Charitable Foundation, and Participant Media. She was also a Youth Ambassador for TheCommunity.com during which time she interviewed Nobel laureates and wrote blog posts, attended the World Summit of Nobel Peace Prize winners, and helped activate other young people to support the causes endorsed by the Nobel laureates. Larissa also works as a student Director of Outreach for the Office of Admission, overseeing a Multicultural Advisory Council working to increase racial, cultural, and socioeconomic diversity on campus.
---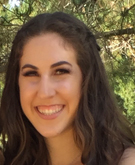 Rebecca Shane '19
Becky is a sophomore from Orange County, California. Although her major is still undeclared, she is interested in government and history, particularly with a human rights sequence. Becky has interviewed genocide survivors from Armenia, Cambodia, and, Darfur, in addition to Holocaust survivors whom she interviewed for her Girl Scouts Gold Award Project. She compiled these interviews into a booklet that she shared with youth and adult cultural groups. From these experiences, Becky has become passionate for human rights issues and understands the importance of human rights education.
---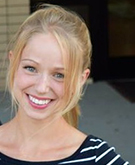 Nicole Southard '17
Nicole is a senior at CMC dual majoring in International Relations and Spanish. Growing up her family was always very involved in various human rights and social justice organizations and has a great passion for her work. Nicole has lived in both Scotland and Spain, but currently resides in the Bay Area. Besides her academic pursuits, she also enjoys baking, running and yoga.
---