DUO - Delete a Device From Duo
Context:
Device management in DUO allows you to delete a registered device if it is lost or stolen. Before you delete a device, make sure there is at least one other device added (a regular phone, tablet, or a temporary bypass code from the CMC Help Desk) or else you will not be able to sign in using DUO.
Contact the CMC Help Desk for further assistance if you are not able to access your account.
Phone: (909) 607-0911
On campus extension: x70911
Campus location: Roberts South, Lower Level (RS012)
Email: help@cmc.edu
Procedure:
1. Access the Central Authentication Service (CAS) page to begin.
Faculty and Staff:
Go to Workday to login through the CAS.
Students:
Sign in to your E-mail to login through the CAS.
Select Claremont McKenna College from the Institute drop down list, enter your CMC username and password, then click on Login.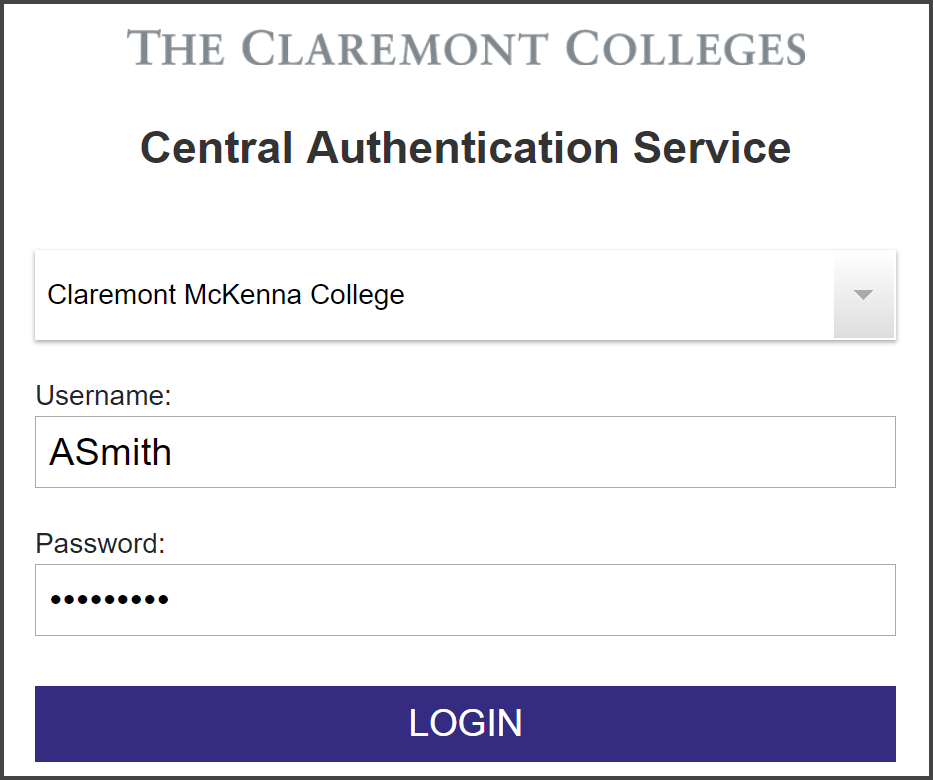 2. Choose an authentication method.
i. From the left navigation page, select My Settings & Devices.


ii. Choose an authentication method to advance. For this example, Send Me a Push will be used.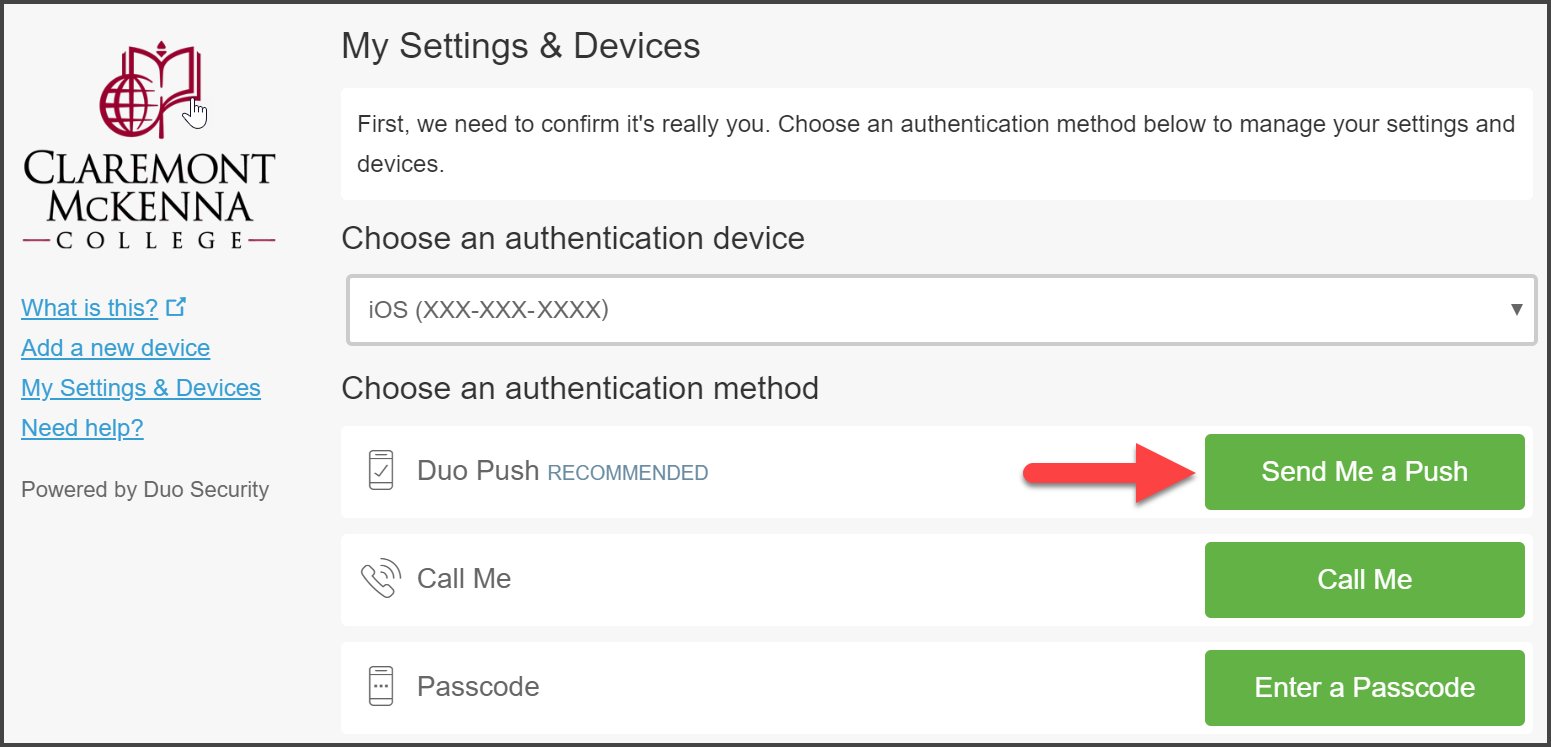 3. Unlock your phone and open the DUO Mobile app.

4. Tap on the Request Waiting banner.
Tap on the Approve button to complete the authentication.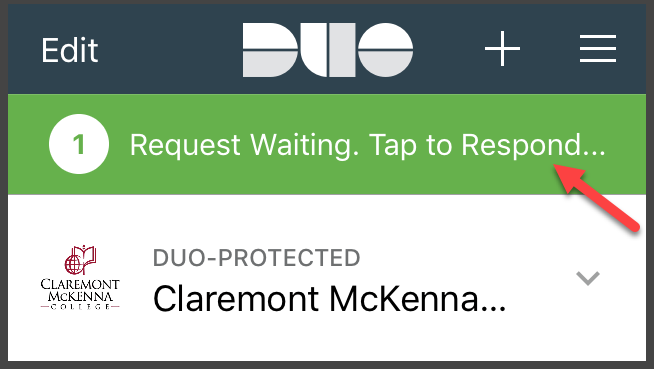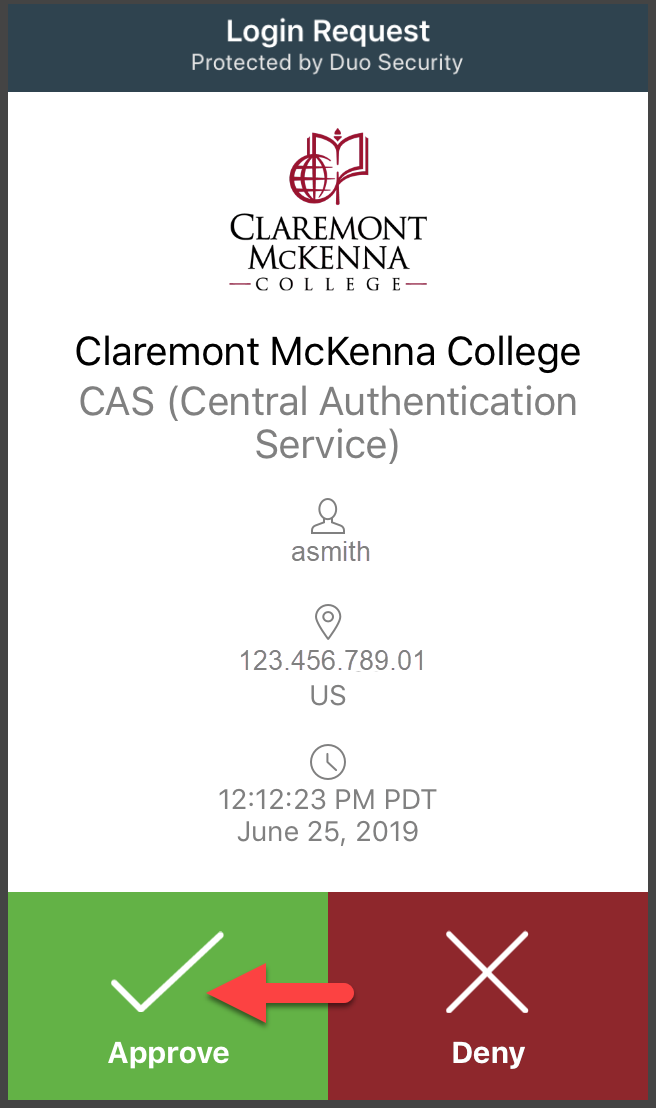 5. From your computer, in the My Settings & Devices section, click the Device Options button to select the device to be removed.

6. Click on the Trash Can icon to remove selected device.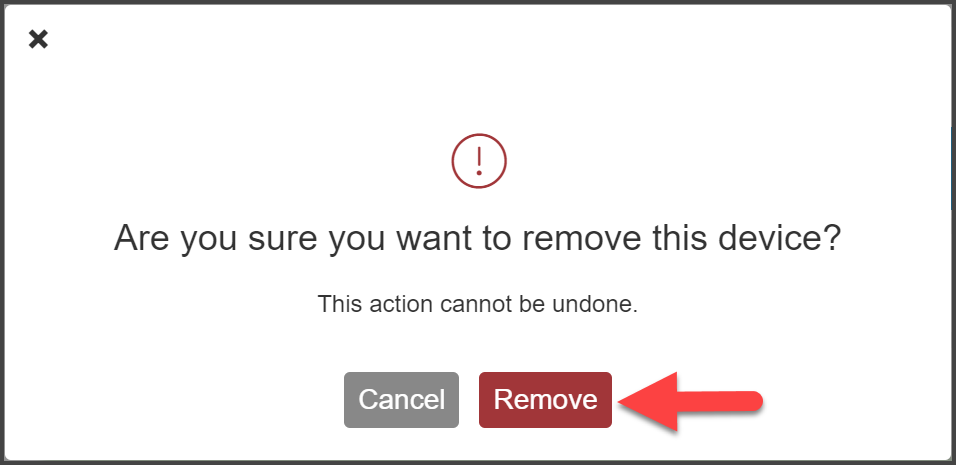 From the confirmation window, click Remove to confirm the removal of the device from DUO.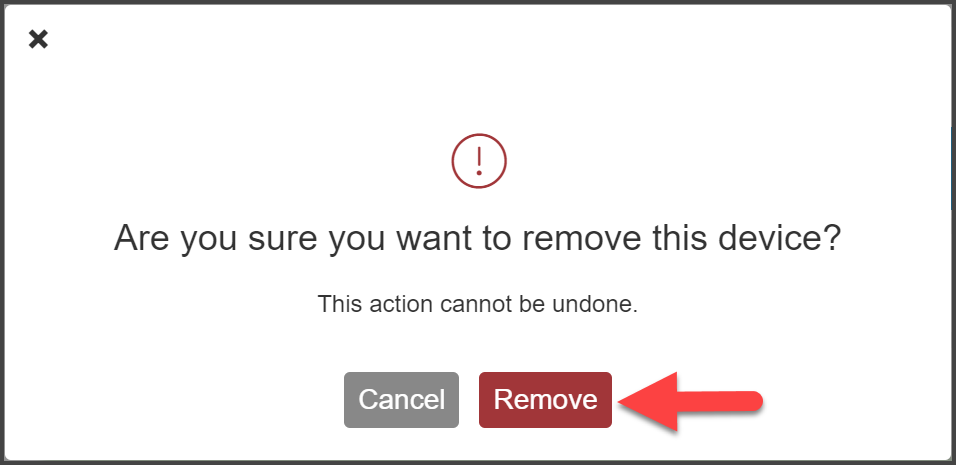 You have successfully removed your DUO device.