Context:
When you decide to upgrade or change your phone, DUO Device Management allows you to easily edit devices.
To change your device, sign into a web-service that utilizes the Central Authentication Services (CAS) page to reach the DUO choose an authentication method screen. From there, click on My Devices & Settings and complete two-factor authentication (you may need to scroll down to see all authentication options) to continue with changing your device.
If you cannot sign in or authenticate via DUO, please contact the CMC Help Desk for further assistance.
Procedure:
1. Login to the Central Authentication Service (CAS) on your computer.
Faculty and Staff:
Go to Workday to login through the CAS.
Students:
Sign into your E-Mail to login through the CAS.
Select Claremont McKenna College from the Institute drop down list, enter your CMC username and password, then click on Login.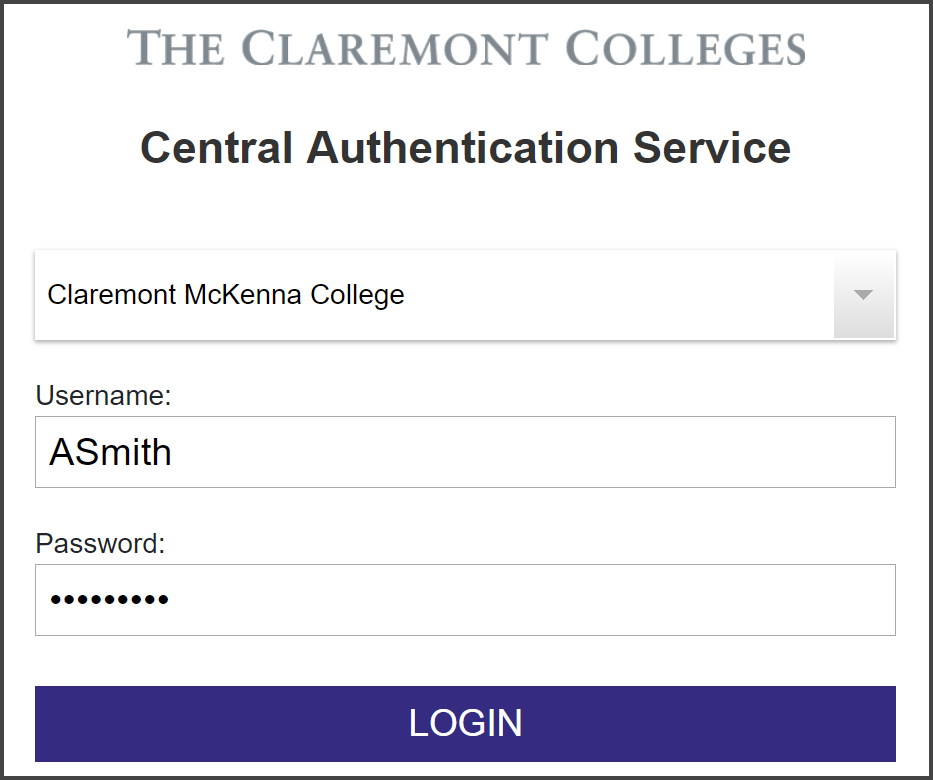 2. From the DUO authentication screen:
On the left hand pane, click on My Settings & Devices.

You must confirm your identity before you can change a device.
From the Choose an authentication method section, click Send Me a Push, if you have your old device. Alternatively, click Call Me if you do not have your old device.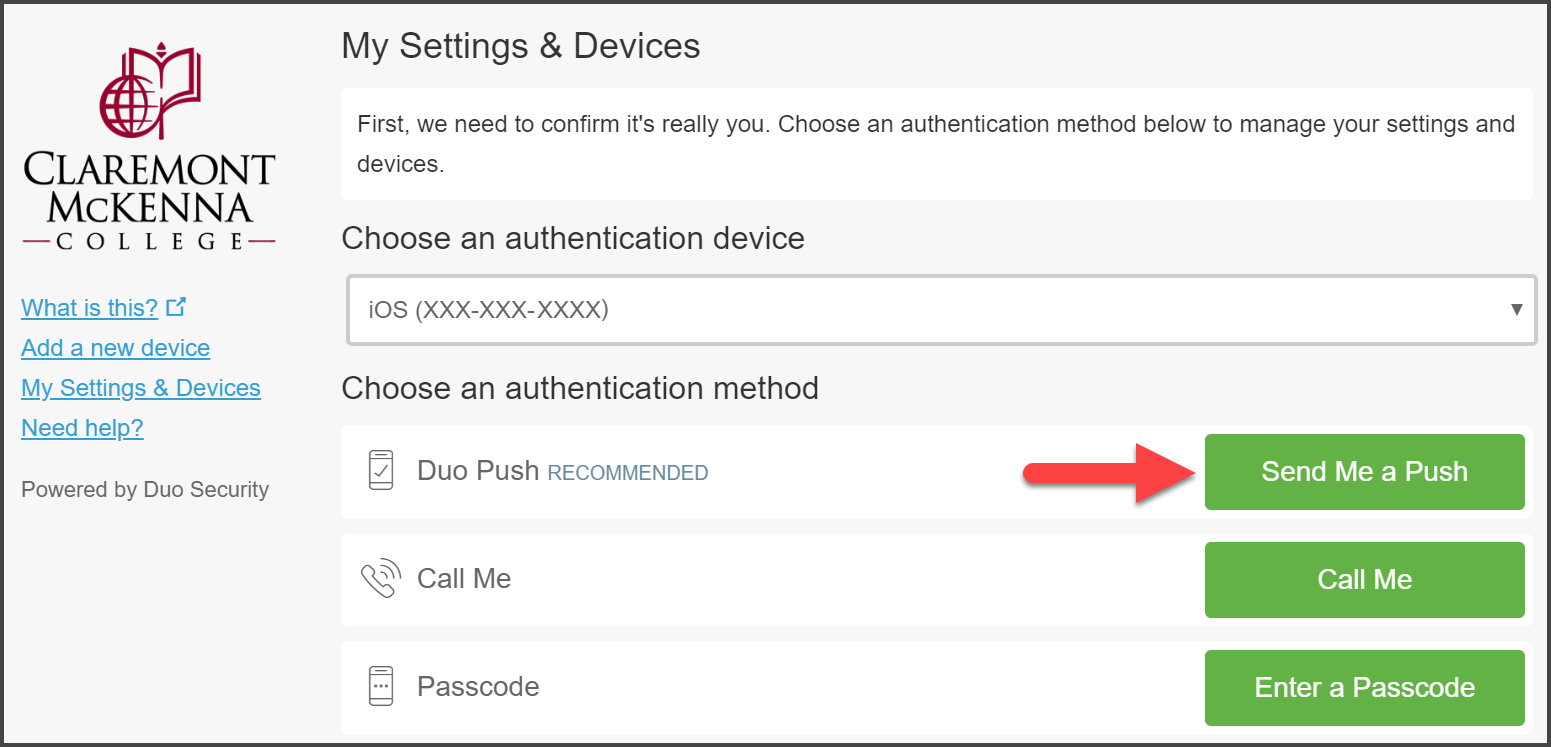 3. Unlock your smartphone.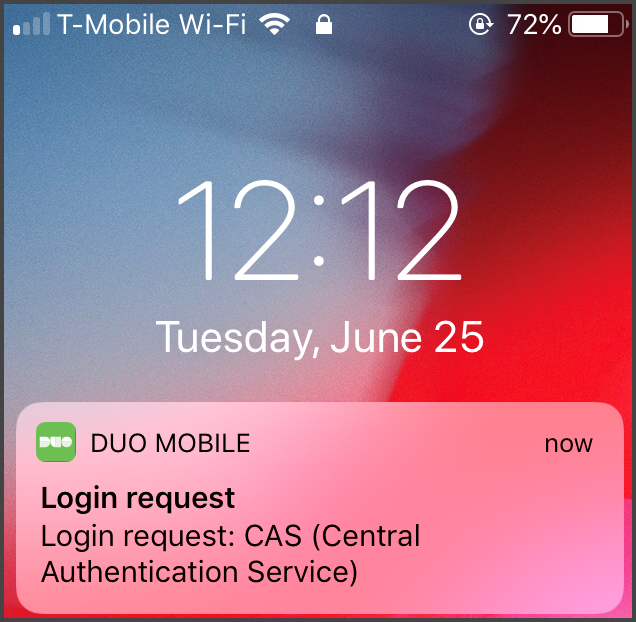 Open the DUO Mobile app and tap on the Request Waiting banner.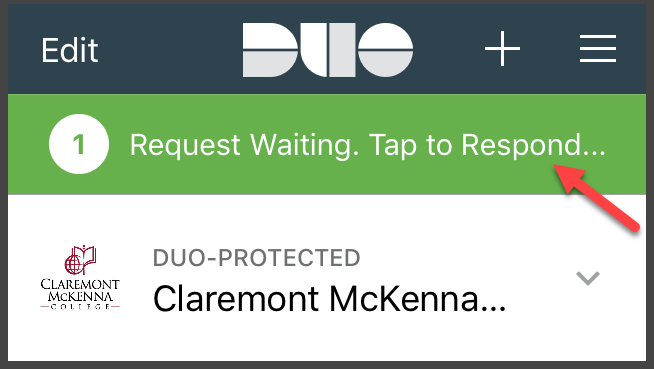 Tap on the Approve button to complete the authentication.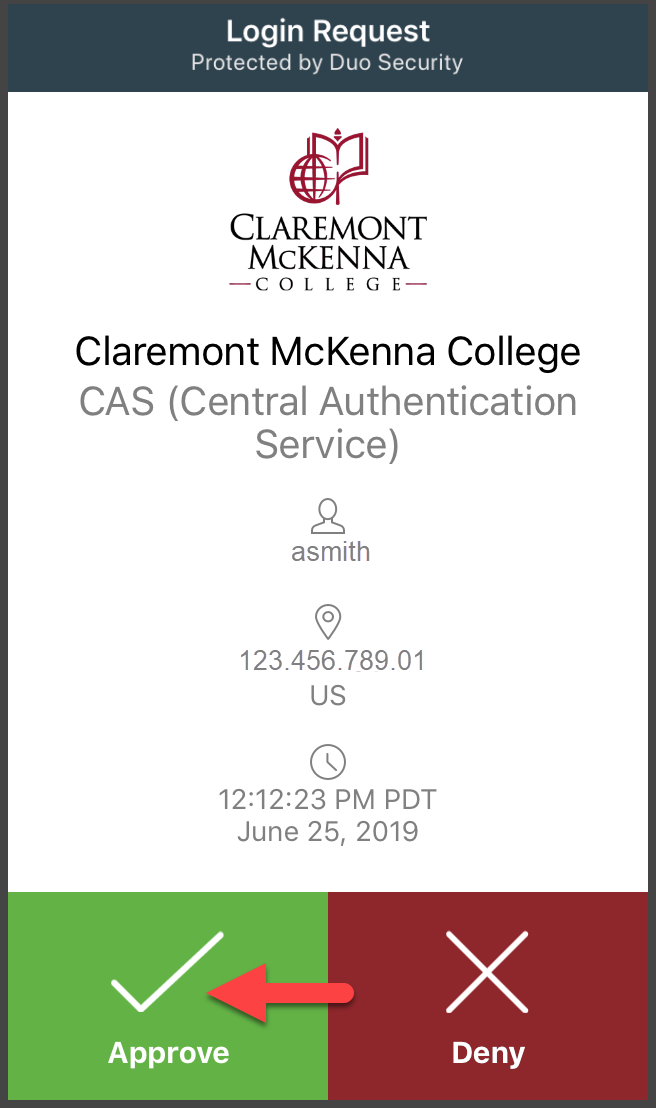 4. On the next screen, click on Device Options next to the device you want changed.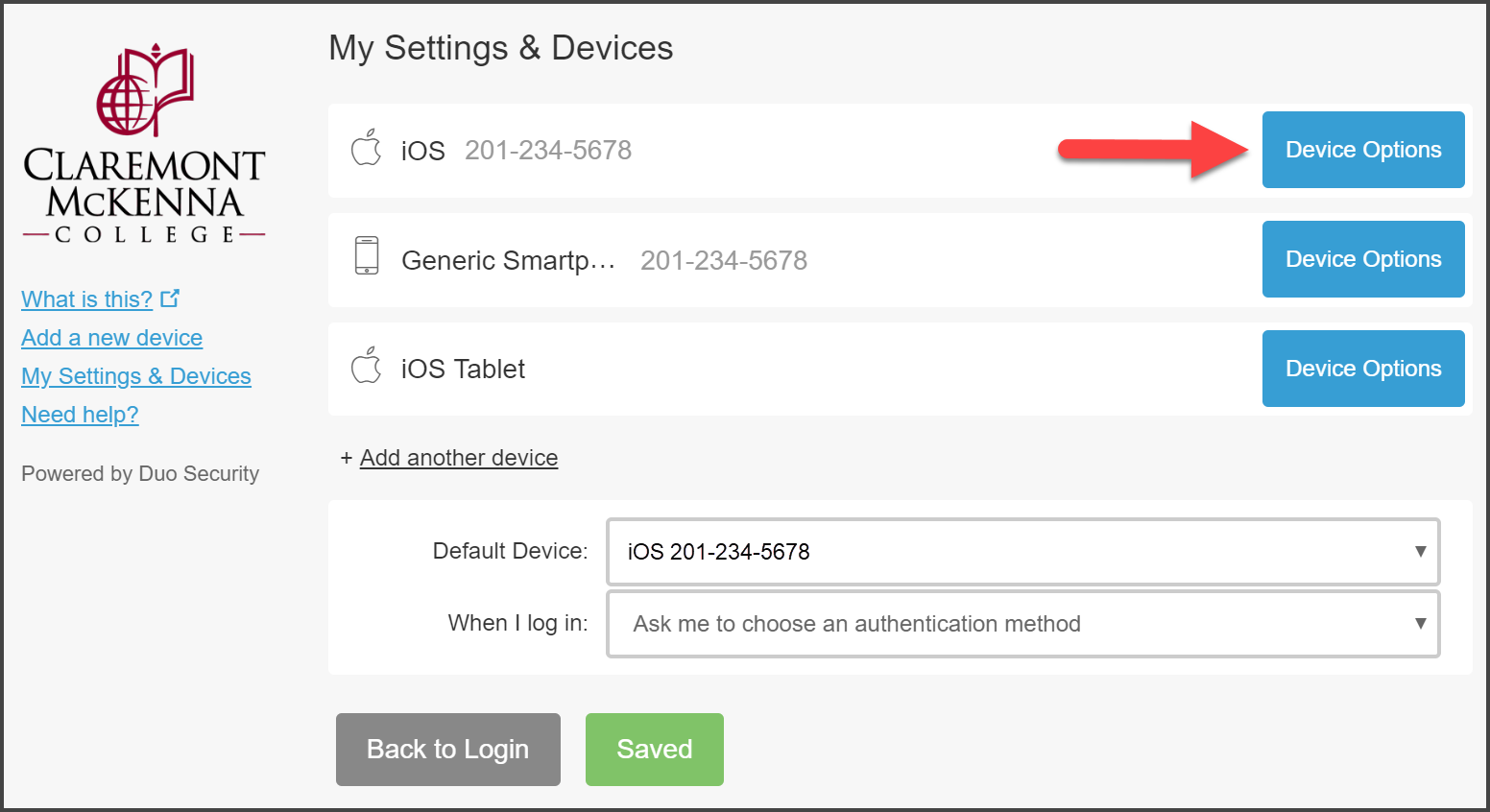 5. If this is a new phone with the same number, click on the Reactivate DUO Mobile box. (For new phones with a new number: delete the old phone first, then add another device).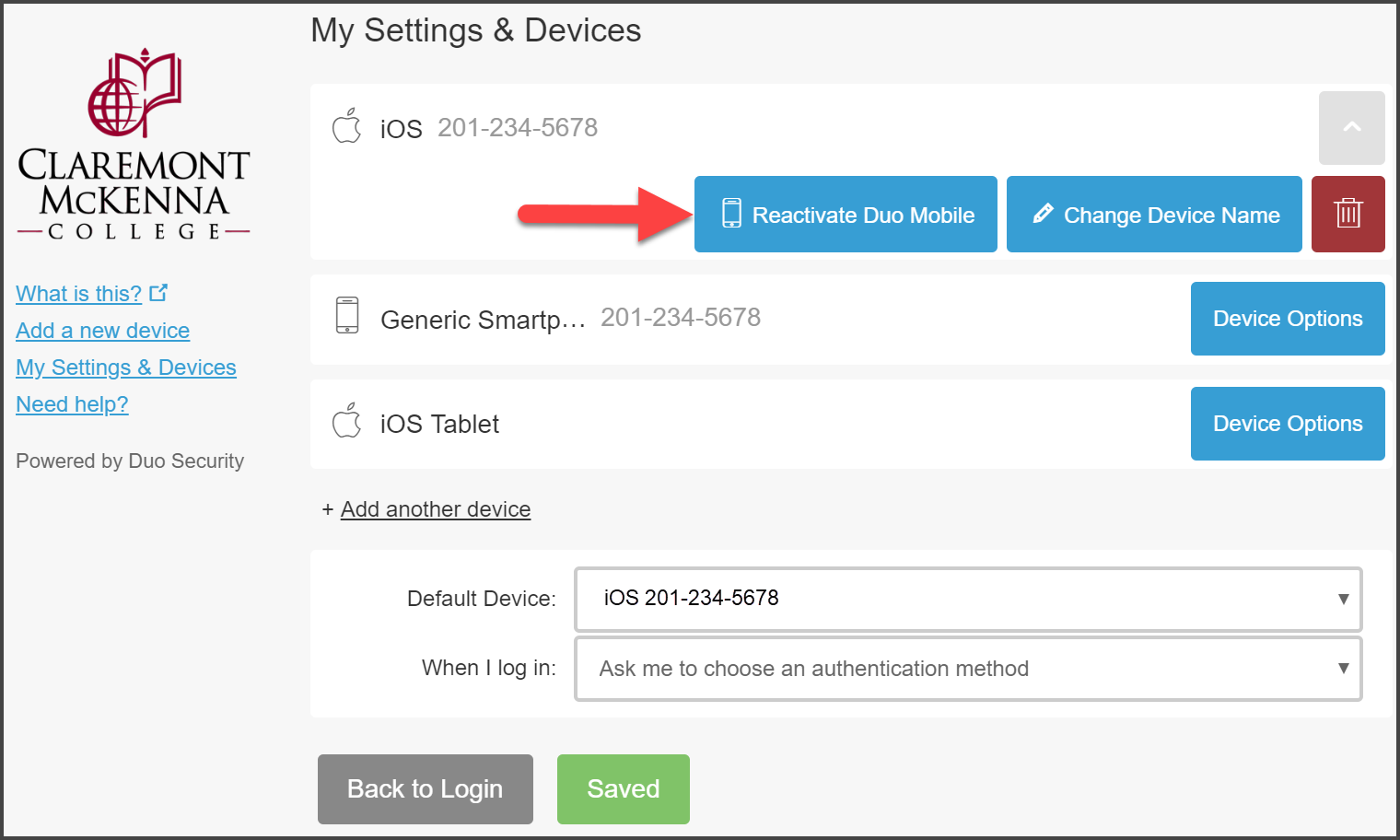 6. Select phone type and click Continue.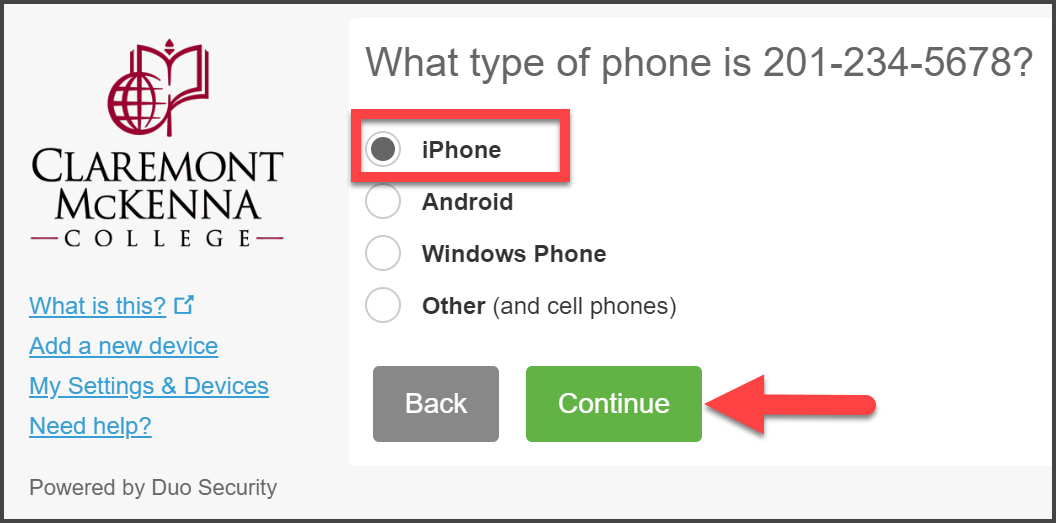 Then, click on I have DUO Mobile installed.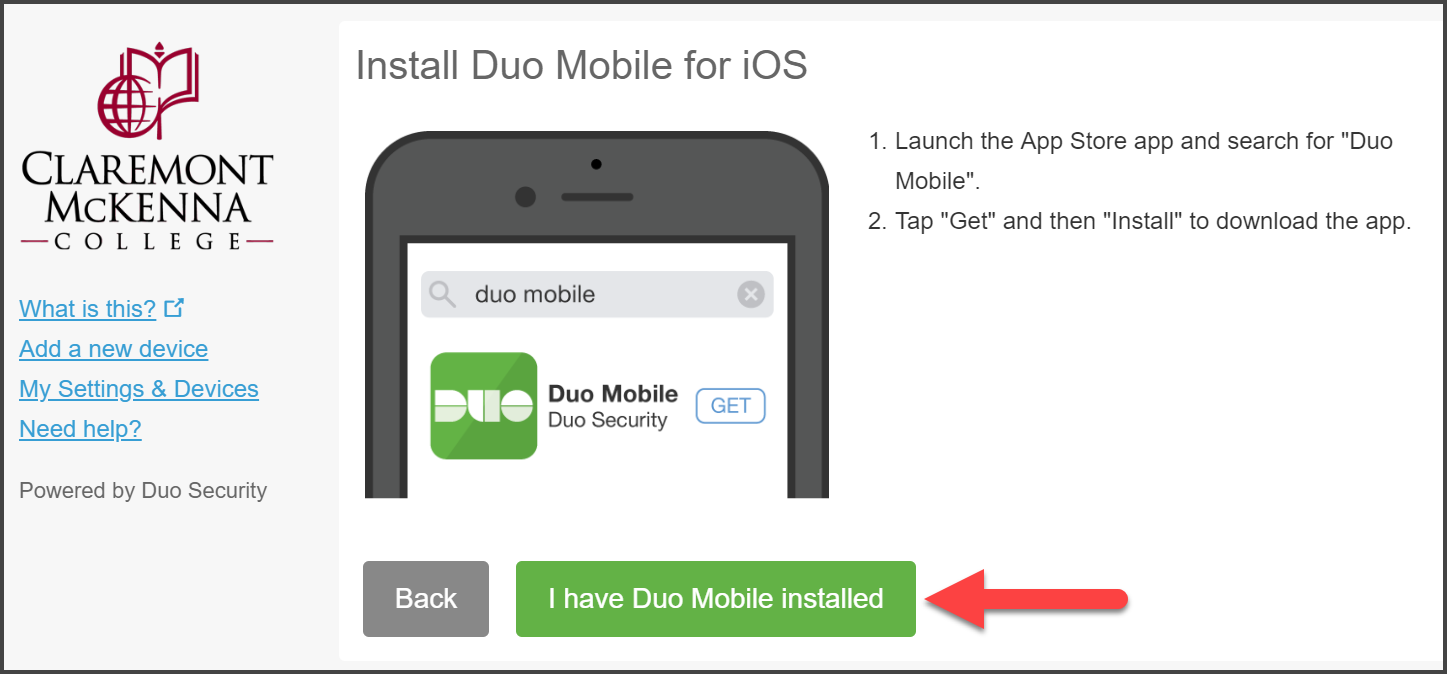 DUO will regenerate a new QR code.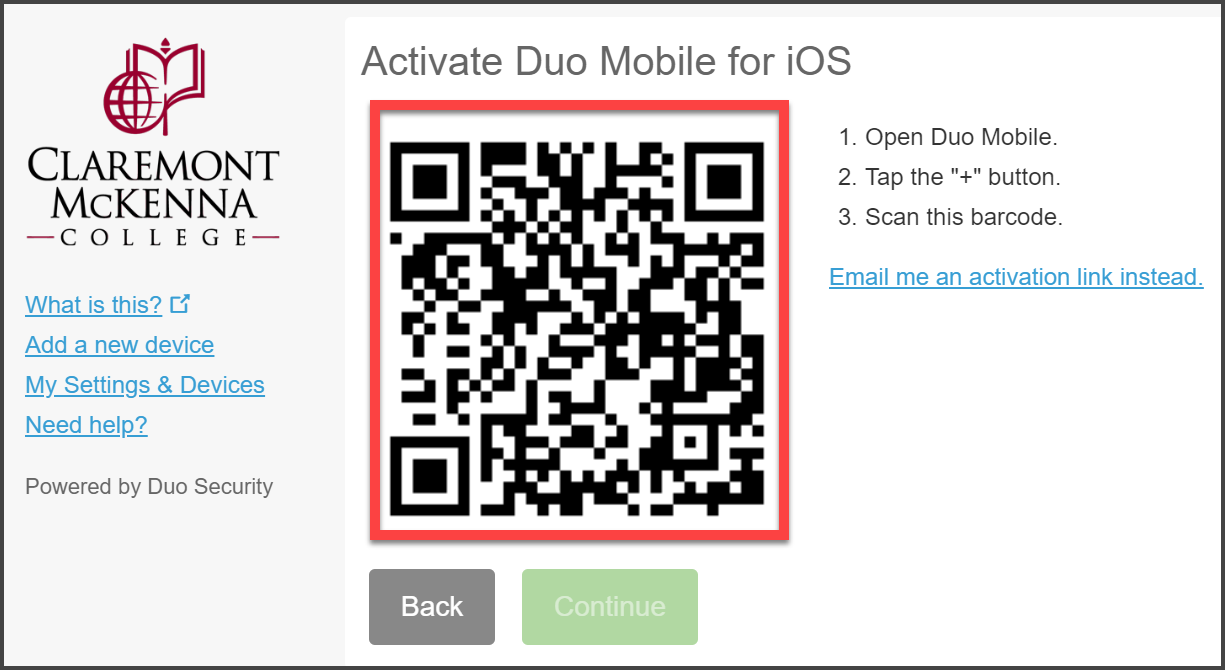 7. Install DUO Mobile on your mobile phone.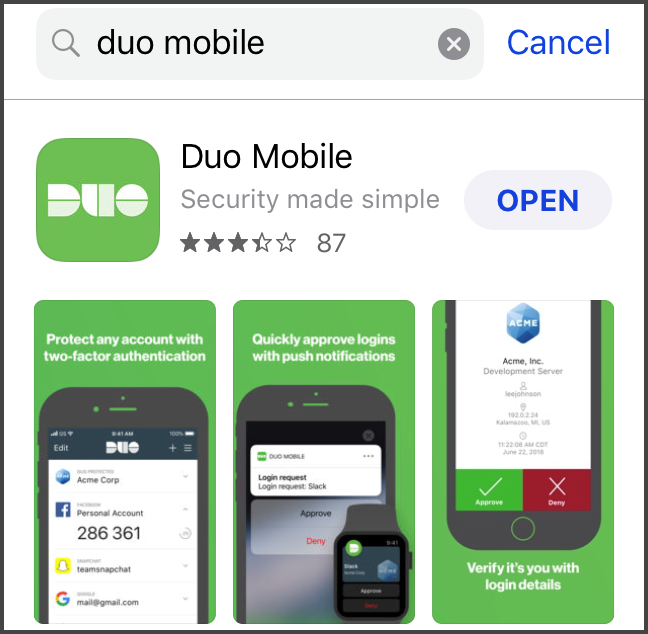 On your new mobile phone, install DUO Mobile for iOS or Android on your smartphone, available on the Apple App store or Google Play Store under DUO Mobile.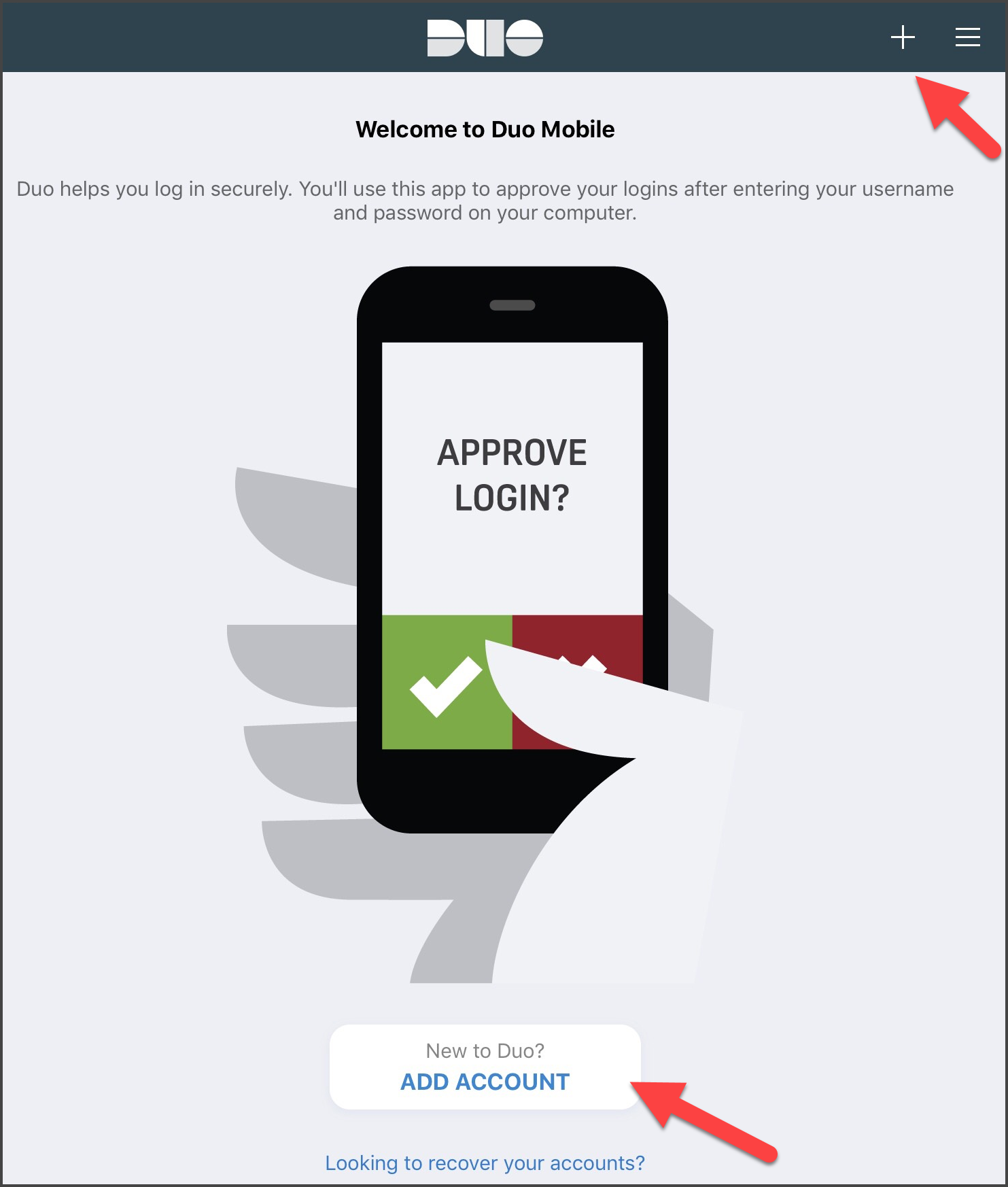 8. Launch DUO and tap on Add Account button (or click on the + sign on top-right).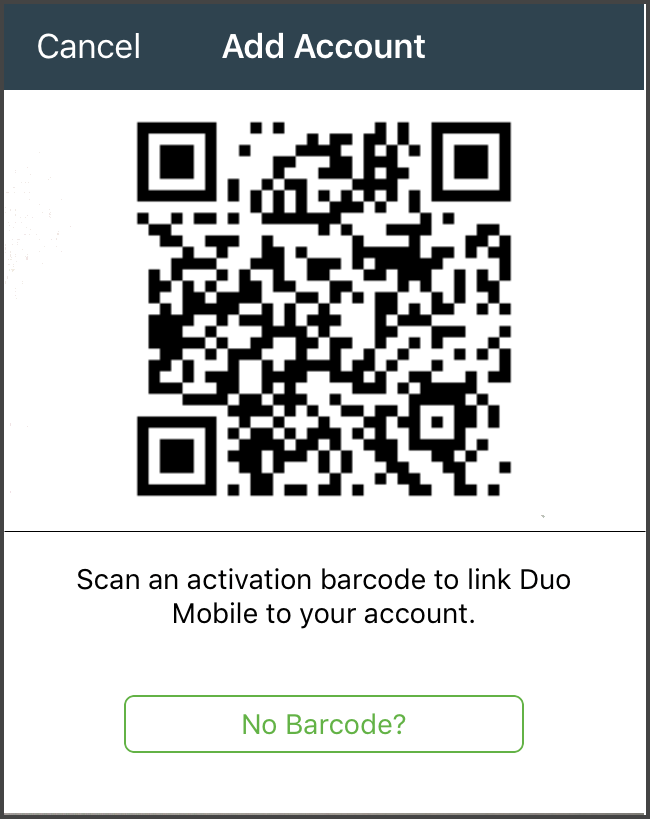 Use your smartphone camera to capture QR code.
9. A green checkmark will appear over the QR code when complete. Then, click on Continue.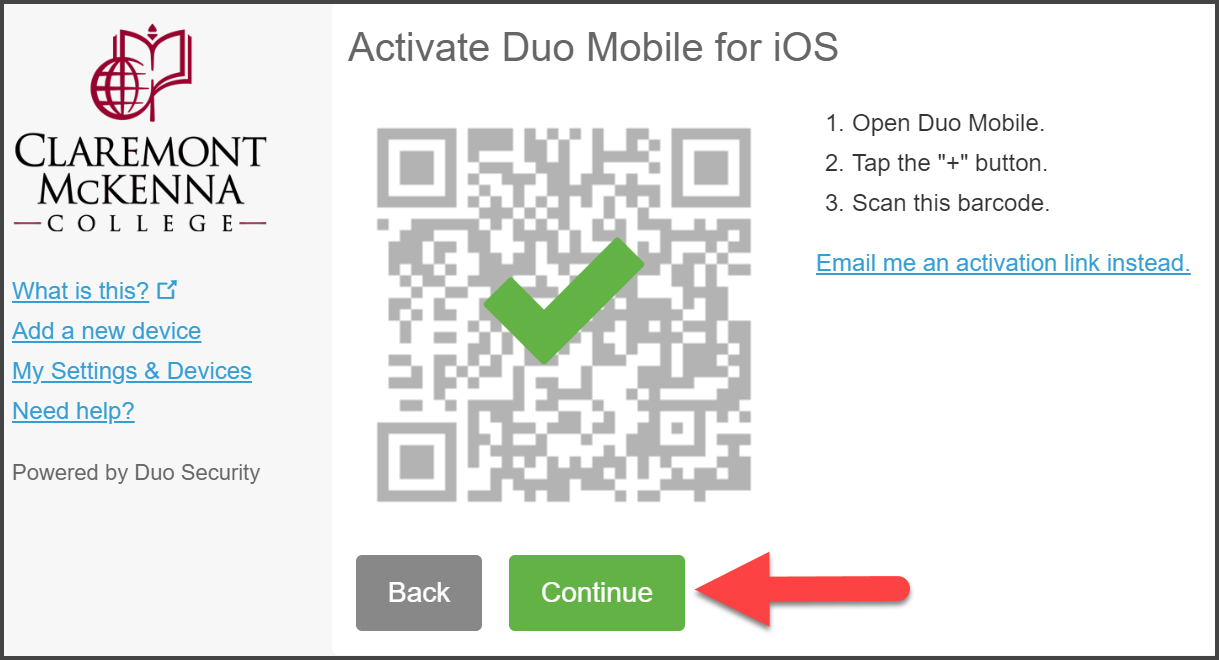 The new phone (same number) is added and listed with your other enrolled devices.
Click on Back to Login box and proceed using DUO authentication method to login.