1946 Challenge: We Did It!

The CMC community came together like never before to top last year's 1946 Challenge record with 2,251 donors, representing 46 states and eight countries. The top three classes by donors were 2004, 2023 (current Seniors!), and 2022. A record amount of funds were contributed to CMS Athletics and 125 current students chose to participate in the Challenge.
"Thank you to the entire Community for coming together to make this year's Challenge a great success in support of unparalleled opportunities for all CMC students," said Kerry Brooke Steere, CMC's director of Annual Giving.
It's been almost 15 years since Brittany Ruiz '08 graduated from Claremont McKenna College, but she still vividly remembers the valuable guidance and support she received from the close-knit CMC community.
That's why Ruiz is excited to serve as Honorary Chair of this year's 5th annual 1946 Challenge, which kicks off Wednesday and is CMC's annual giving day to raise funds for critical and immediate student support needs—like scholarships and financial aid.
The Challenge seeks to exceed 1,946 donors in 1,946 minutes before 9:46 p.m. on Oct. 13, 2022. With added energy from the Campaign for CMC: Responsible Leadership, the goal of this year's 1946 Challenge is to break past participation records.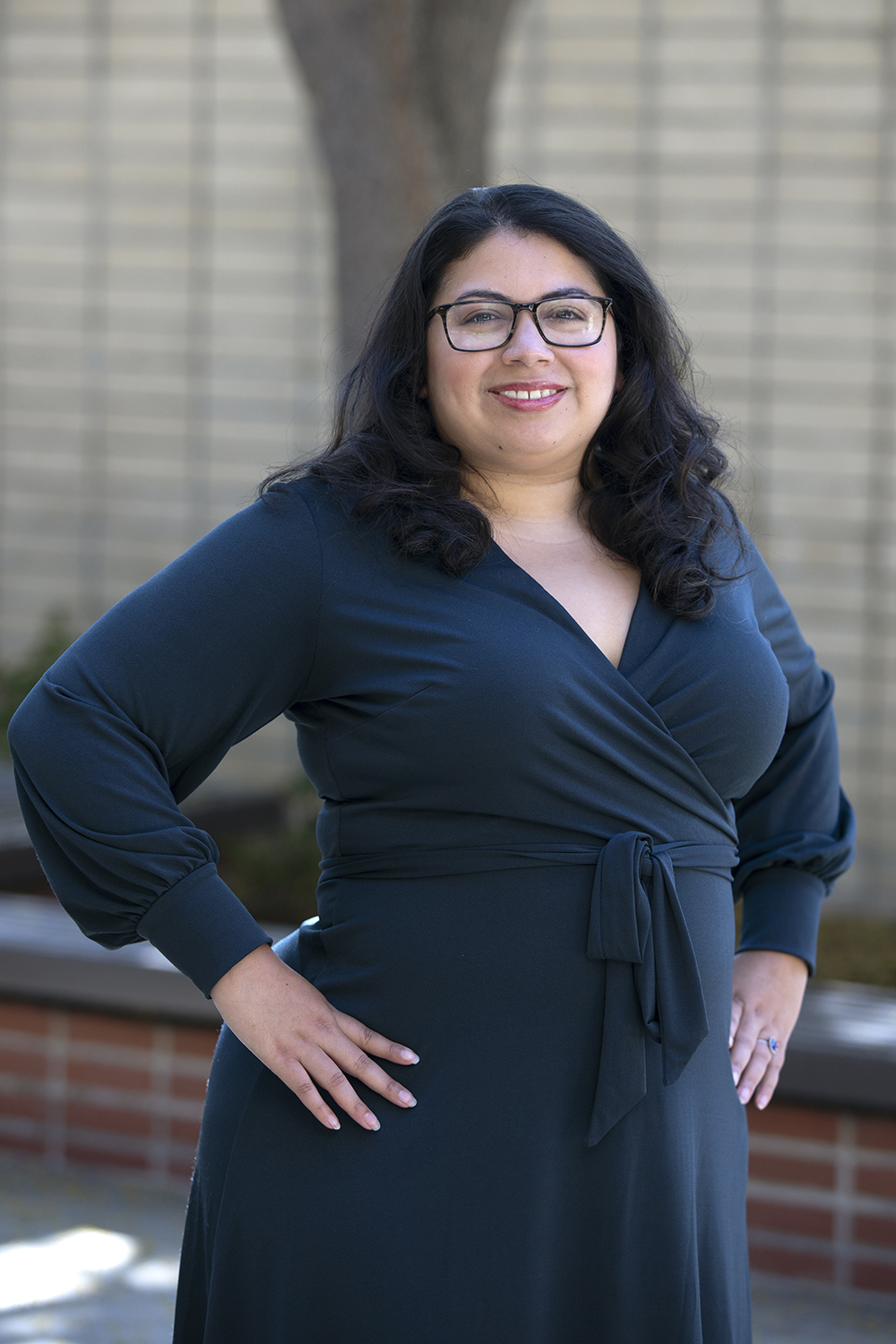 "We're a small college, which means we have a smaller network than others. But our impact goes further. We really have a chance to make a difference," Ruiz said.
Ruiz, a law partner at Latham & Watkins in New York, has given her time, talent, and support from day one. She has served on various alumni and institute boards, chairing reunion committees, hosting events in London and New York City, and volunteering as an alumna interviewer.
It's alumni like Ruiz who represents the backbone of CMC and serves as an example for alumni participating in this year's Challenge.
In the past three years, gifts of $300 or less have contributed more than $750,000 to CMC, said Kerry Brooke Steere, director of Annual Giving at Claremont McKenna.
"Gifts of all sizes have an incredible impact," said Steere. "100 percent of Alumni Fund gifts go directly to student scholarships."
"Tuition covers about 64 percent of our costs to educate students—the remaining 36 percent is covered by gifts, like those we receive during the 1946 Challenge. So, it's an extremely direct and substantial campaign," said Steere.
Ruiz said she is grateful for her continued relationships with faculty and classmates.
"My first visit to the College offered a glimpse of something uniquely "CMC." At the Athenaeum, I sat next to Marc Massoud P'89, Robert A. Day Distinguished Professor of Accounting—and we connected immediately. I told him about my future plans, and he guided my ambitions. I am still incredibly close to the professors I had here—Massoud, Eric Helland P'20, James Taylor, and Joshua Rosett. They helped me tremendously, and I'll always seek their advice."
Ruiz draws upon her own personal experience at CMC as inspiration for giving back to the College.
"If we, as alumni, can give one CMCer a job, an internship, an introduction, a summer experience, or help with ensuring the CMC experience is extended to every deserving student that is so, that is so meaningful. I know this because it was impactful to me as a student. I was someone who had the desire, the drive, and the motivation but didn't always have the resources. So many alums contributed to my education, and I want to ensure that today's students get that same kind of help."
During the College's 1946 Challenge Oct. 12-13, you can contribute to any area that's meaningful to you at www.cmc.edu/1946.
Through the Campaign for CMC: Responsible Leadership, we will ensure that the College continues to deliver on its liberal arts and leadership mission.
Contact
Office of Strategic Communications & Marketing
400 N. Claremont Blvd.
Claremont, CA 91711
Phone: (909) 621-8099
Email: communications@cmc.edu

Media inquiries: Gilien Silsby
Phone: (213) 500-8673
Email: gsilsby@cmc.edu