The Claremont McKenna College Alumni Association announced its 2019 award recipients, with several to be honored during Alumni Weekend from April 25-28.
Tanya Remer Altmann '94, recipient of the Pamela B. Gann Leadership Award, will be the keynote speaker. Dr. Tanya—as she's known to her followers—is a frequent guest on CNN, Fox News, and shows including Live with Kelly and Ryan, The Doctors, and KTLA 5 Morning News in Los Angeles. The California-based pediatrician opened Calabasas Pediatric Wellness Center this month and is the author of five books, including the top-selling What to Feed Your Baby and the just-released Baby and Toddler Basics. Read our alumni feature about Altmann here.
Additional honorees include: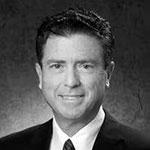 Peter K. Barker '70 P'01 — George C.S. Benson Distinguished Achievement Award
Barker spent the majority of his career in investment banking at Goldman Sachs and Co. in London, New York City, and Los Angeles. He has also been appointed chairman of California for J.P. Morgan Chase and was elected to the firm's executive committee in New York. Barker studied economics at CMC and earned an MBA from the University of Chicago. He is a Trustee, vice chair and board chair emeritus, and has co-chaired the Robert Day School Board of Advisers.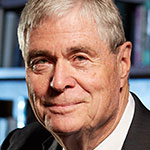 Glenn Hickerson '59 — Jack L. Stark '57 GP'11 Distinguished Service Award
Hickerson manages and owns apartment properties in Venice Beach and San Francisco, along with a small vineyard in Sonoma. He was in the commercial aircraft industry for more than 53 years. Hickerson and his wife Jane (Fortune) recently made a transformative gift for CMC student financial aid and scholarships. A lifelong sailor, Hickerson majored in economics at CMC and earned an MBA from New York University.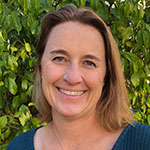 Dianna Turner-Graves '98 — John P. Faranda '79 Student Service Award
Turner-Graves is assistant vice president and dean of students at CMC. A distinguished alumna, she earned 11 varsity athletics letters and won the Dickinson Award, Berger Prize, and CMC Athlete of the Year. Turner-Graves, a biology major, has been head volleyball coach, director of academic planning, and assistant vice president for strategic initiatives during her professional career at CMC. She holds a PhD in education from Claremont Graduate University.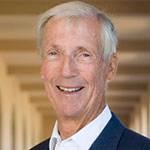 Buzz Woolley '59 P'90 P'92 — Eugene L. Wolver, Jr. '51 Lifetime Service Award
Woolley is the retired president of Girard Capital, Inc., and chairman/co-founder of the Voice of San Diego, an independent newspaper. He majored in economics at CMC and is a Life Trustee. Woolley has also served on various advisory boards at the University of California, San Diego, and was a founder, board member, and honorary lifetime member of UCSD Connect.
Additionally, Kevin Arnold P'10, executive director of CMC's scholar communities, and Dorothy Smith-Davis, administrative assistant for annual giving, will be named honorary members of the CMCAA.
To register for Alumni Weekend, visit cmc.edu/alumniweekend.
—Thomas Rozwadowski