CMC celebrates a new QuestBridge cohort

Mayela Norwood '23, recalls her experience as a high school senior applying to colleges through the competitive QuestBridge National College Match program as "incredibly worthwhile."
Since 2016, Claremont McKenna College has been a partner school with the QuestBridge program, a national nonprofit with the goal of increasing the amount of talented low-income students attending the country's best colleges.
And on December 1, which is QuestBridge match day, CMC welcomes a new cohort of students matched through the QuestBridge program, who will arrive on campus in fall 2023.
Founded in 1994, QuestBridge works individually with these exceptional students, beginning in high school, and continuing through college to their first postgrad job. The organization helps them gain admission and four-year scholarships to 48 of the country's top-ranked colleges as QuestBridge partners.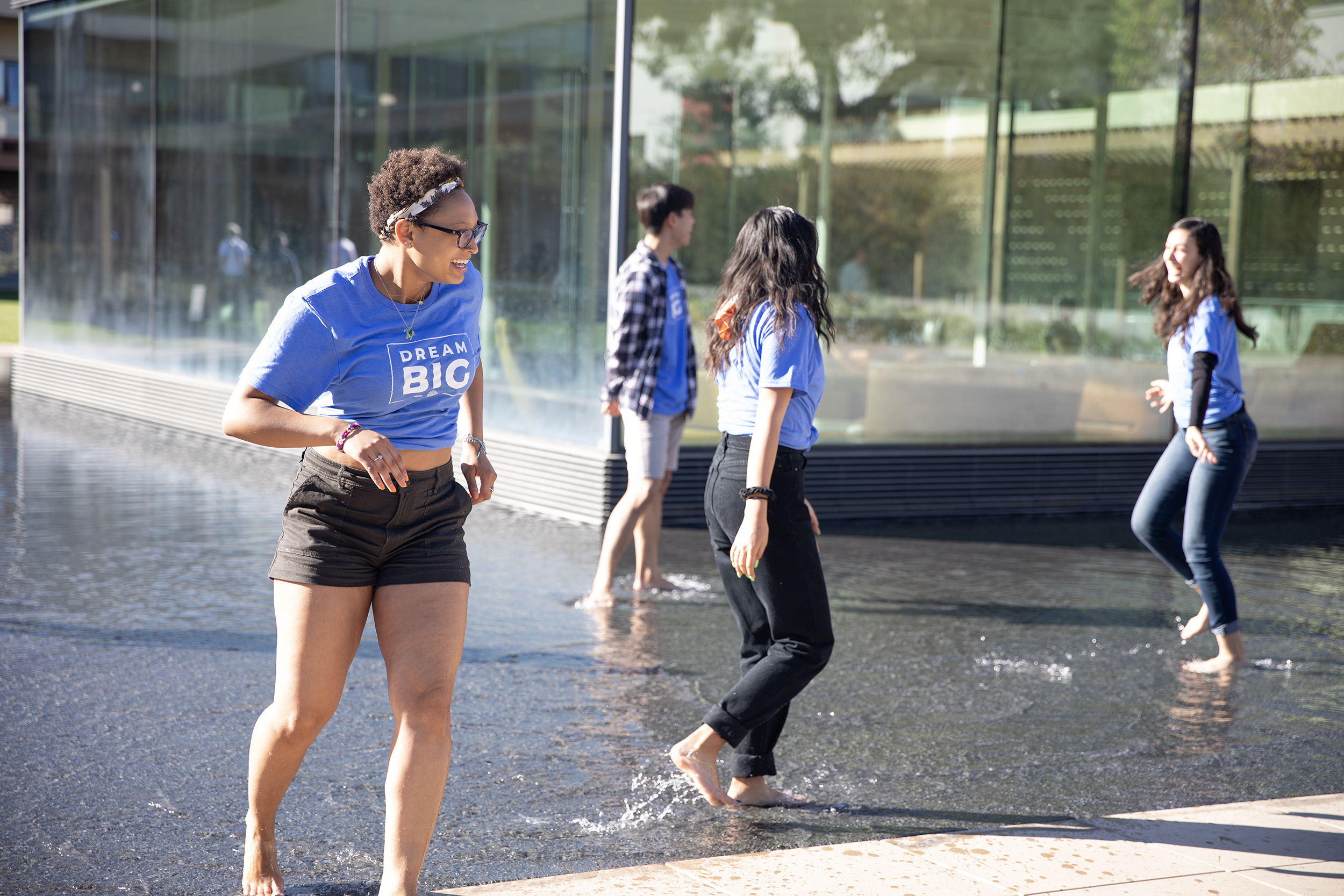 Norwood learned about the opportunity through her high school's summer program, which focused on college preparation.
In her ranking process, CMC stood out as a place that cared about her growth as a holistic person, not just a student.
Now as vice president of CMC's QuestBridge Scholars Network organization, Norwood has deepened her involvement with QuestBridge, particularly in ways that have allowed her to give back to prospective students considering CMC. She serves as the co-student director of outreach and diversity initiatives, running the fall preview program showcasing the unique community of CMC to high school students.
The college admission process is filled with highs and lows and Norwood's advice to students going through this process is, "Don't give up! Don't let the obstacles you face during the admissions process stop you from pursuing your dreams. You are incredibly amazing, and your accomplishments are not limited by the admission process. I may not know you, but I'm so proud of you already!"
Congratulations to all the newly matched students from QuestBridge; we can't wait to welcome you to our community next fall.
Contact
Office of Public Affairs and Communications
400 N. Claremont Blvd.
Claremont, CA 91711
Phone: (909) 621-8099
Email: publicaffairs@cmc.edu

Media inquiries: Gilien Silsby
Phone: (213) 500-8673
Email: gsilsby@cmc.edu