CMC graduates lauded for leadership, academic triumphs

Poised to celebrate their graduation from CMC, members of the Class of 2022 gathered to honor their classmates' academic achievements, as well as their commitment to making a difference on campus and in the community.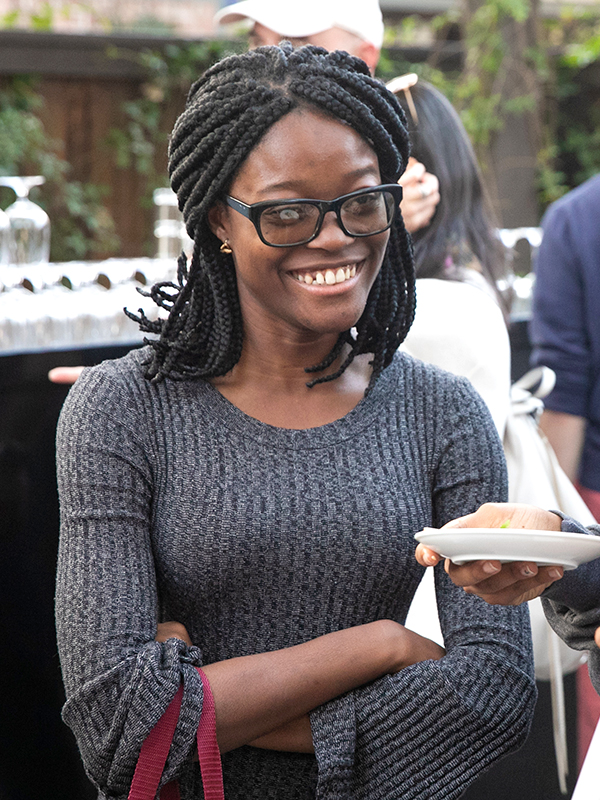 At the senior banquet held on May 5, Vice President for Academic Affairs and Dean of the Faculty Heather Antecol recognized the winners of the academic awards. "These awards are the culmination of the numerous hours spent in the classroom, in the lab, and in many research, writing, and study sessions," she said. "Each of you here tonight are to be commended on your tremendous academic efforts!"
Later that evening, Associate Vice President and Dean of Students Dianna "DT" Graves '98 recognized the winners of the student life awards. She noted the many co-curricular commitments of the seniors and lauded the enduring friendships that characterize the class of 2022.
The Class of 2022's highest awards—The H.N. and Francis C. Berger Prizes for Outstanding Seniors—recognized Dorcas Saka and Sobé Uwajeh. Awarded each year to two outstanding seniors in the graduating class, the prizes were established by Fran and Nor Berger, with criteria that includes: academic achievement, leadership, contributions to the College and the student body, and personal integrity. "There was a truly exceptional pool of applicants for this year's Berger Prize, a tribute to the excellence of the class of 2022," said Graves.
Saka, a Science Management major with a concentration in Public Health was also honored with the Brian Walkenbach Award for Outstanding Resident Assistant. "Dorcas is one of the most capable people I've ever met. She is measured, diligent, and seeds kindness in all her interactions," Graves said. "We are so proud of her."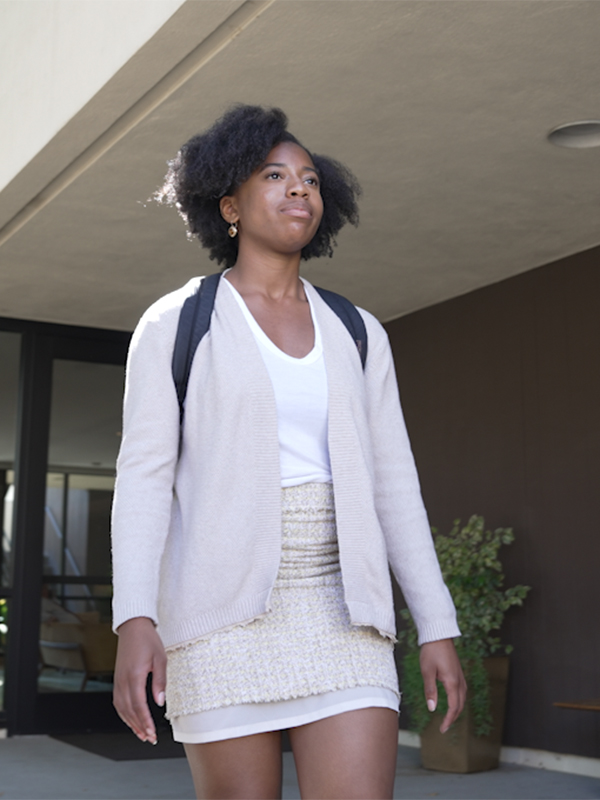 In addition to working as an RA at Benson Hall, Saka's leadership experience at CMC extended to her serving as a senior interviewer and a course mentor with the Murty Sunak Quantitative and Computing Lab.
Uwajeh, who earned a Public Policy BS with Leadership Studies Sequence, represented the Class of 2022 as the ASCMC senior class president. Among her many leadership roles at CMC, Uwajeh co-founded the Volunteer Club, served as vice president, Pre-Law Society; senior advisor, Black Student Association; president and senior advisor, QuestBridge Network and WorldMUN chair, Model United Nation Team.
"Sobé is able to make connections from her college experience to the broader world," Graves said. "Her care for others and commitment to making a difference are perfectly aligned with the tenets of the Berger Prize."
---
2022 Student Awards
The William H. Alamshah Award for Student Leadership
Cindy Lay, "who has shown extraordinary leadership in student government and has contributed most to the spirit of student self-governance."
The Alumni Association Citizenship Award
Lucie Kapner and Carson Stubstad – "This year's award goes to two students who have exemplified the spirit of the Citizenship Award both on and off campus, working with alumni, parents, prospective students, and developing greater community on campus and around the world."
The Alumni Association Outstanding Athlete Award for Seniors
Robert Liu
Augusta Lewis
The H.N. and Francis C. Berger Prizes for Outstanding Seniors
Dorcas Saka
Sobé Uwajeh
The William Dickinson Athletic Award
Samay Rahim, midfielder for the CMS Men's Soccer Team, "who best represents the Athletic Program through determination, self-discipline, and conscientiousness."
The O'Keefe Award
Beckett Hall, for "overall grade point average, low vandalism charges, participation in extracurricular activities, creativity in social and recreational activities, and overall community."
The Brian Walkenbach Award for Outstanding Resident Assistant
Dorcas Saka (Benson Hall) – "Voted on by the RAs, this award recognizes the recipient's hard work, personal integrity, and love of CMC."
The Alumni Association Outstanding Athlete Award for Seniors
Robert Liu
Augusta Lewis
The H.N. and Francis C. Berger Prizes for Outstanding Seniors
Dorcas Saka
Sobé Uwajeh

Academic Department Awards
Robert Day School of Economics and Finance
Best Overall Achievement: Sohrab Dubash
Best Thesis: Adhitya Venkatraman

Robert Day School of Economics and Finance (Accounting)
Best Overall Achievement: Lauren Kula
Best Thesis: Andrew Winssinger

Robert Day School of Economics and Finance (Financial Economics)
Best Overall Achievement: Audrey Guilloteau
Best Thesis: Dustin Lind
Environment, Economics and Politics
Best Overall Achievement: Gage Hornung
Best Thesis: Kimberly Zamora Delgado
Government
Best Overall Achievement: Henry Schulz
Best Thesis: Andrea Leibenhaut
History Department
Best Overall Achievement: Marycarmen Montanez
Best Thesis: Lucie Kapner
International Relations
Best Overall Achievement: Carley Barnhart
Best Thesis: Skyler Sallick
Literature
Best Overall Achievement: Giselle Reynoso
Best Thesis: David Gushue
Mathematics
Best Overall Achievement: Siki Wang
Best Thesis: Lauren Cashdan
Military Science
Best Overall Achievement: Lauryn Jeans
Modern Languages
Best Thesis – Spanish: Alicia Reynaga
Best Overall Achievement – Spanish: Georgia Beth Tuckerman
Philosophy
Best Overall Achievement: Laura Mora
Best Thesis: Caroline McGinnis
Psychology
Best Overall Achievement: Shania Sharma
Best Thesis: Shania Sharma
Public Policy
Best Overall Achievement: Olivia Welsh
Best Thesis: Harrison Hosking
Religious Studies
Best Overall Achievement: Jazmyn Juarez
Best Thesis: Zoe Carlson
Sciences
Best Thesis:
Biological Science: Max Proctor
Neuroscience: Tristan Reece
Physical Sciences: Leila El Masri
Best Overall Achievement: Jacob Mays

Other Awards
Class of 2022 Valedictorians
Simon Alexander
Andrea Zoe Leibenhaut
Jacob Frederick Mays
George Blair Award (Rose Institute)
Nohl Montgomery Patterson and Adhitya Venkatraman
Gender Studies-Best Thesis
Robin Peterson
Innovation & Entrepreneurship-Best Thesis
Josiah Tarrant
Jewish Studies-Best Thesis
Lucie Kapner
Keck Center Best Senior Thesis
Comparative Politics: Katrina Frei-Herrmann
Foreign Affairs: Elena Neff
Foreign Policy: Sydney Heath
International Institutions: Kelsey Clarke
International Security: Yara Ismael
Political Economy: Kaito Komoriya
Mgrublian Center for Human Rights
Overall Student – Human Rights, Holocaust, and Genocide Studies Sequence: Sydney Heath
Best Thesis – Human Rights: Hailey Wilson
Roland Award for Excellence in Public Affairs
Daenerys Pineda
Roland Prize for Best Thesis in Public Administration
Anna Green
Snortum Award for Distinctive Character
Rachel Podl
Contact
Office of Public Affairs and Communications
400 N. Claremont Blvd.
Claremont, CA 91711
Phone: (909) 621-8099
Email: publicaffairs@cmc.edu

Media inquiries: Gilien Silsby
Phone: (213) 500-8673
Email: gsilsby@cmc.edu