CMC joins national alliance to expand access, opportunity for low and moderate income students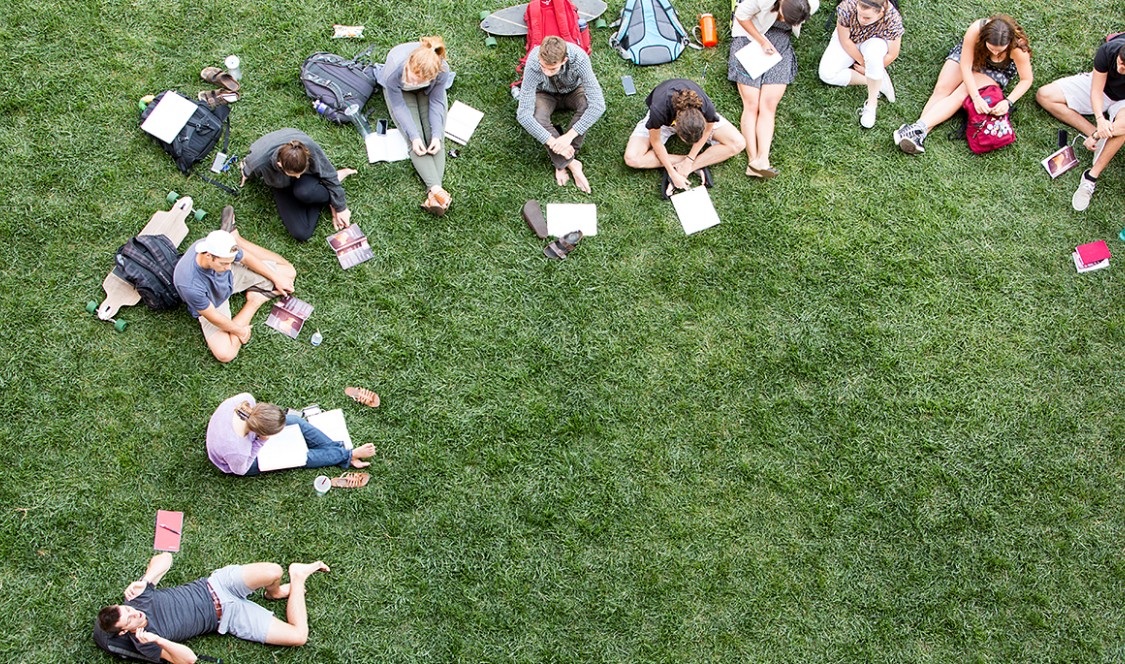 Claremont McKenna College is helping to lead the national effort to address disparity in access to higher education by joining 67 of the nation's most respected colleges and universities in a new alliance dedicated to expanding opportunities for highly talented, lower-income students.
The American Talent Initiative (ATI) brings together a diverse set of public and private institutions, all with high graduation rates, united in the common goal of enhancing their own efforts to recruit, enroll, and support lower-income students. Launched in December 2016, ATI was founded with a national goal of educating 50,000 additional high-achieving, lower-income students at 270 selective colleges and universities by 2025.
"CMC's membership in ATI reinforces our strong commitment to access and affordability for our outstanding students and their families," said CMC President Hiram E. Chodosh. "We are grateful for the opportunity to collaborate with our leading peers on this national imperative."
The invitation to join the alliance comes on the heels of the recent completion of The Student Imperative, an initiative launched by President Chodosh in 2014 in which the College raised more than $100 million for financial aid and scholarships within two years. Additionally, on April 21, CMC alumnus Glenn Hickerson '59 and Jane Hickerson announced a $30 million gift to increase their scholarship commitment to help low- and moderate-income students and families manage the cost for CMC once admitted.
Research shows that highly talented, lower-income students are much less likely to graduate with a college degree than their higher-income peers. When these lower-income students have the opportunity to attend top colleges and universities, their probability of graduating increases significantly, as do their potential life earnings and long-term opportunities. This expansive effort by some of the nation's most prestigious universities is helping reshape the way in which students from low-income families perceive their ability to attend top colleges.
About 430,000 lower-income students are enrolled at participating institutions. ATI's goal is to increase that to about 480,000 by 2025, and to sustain that increase beyond 2025. Member institutions are also provided the opportunity to learn from each other and contribute to research that will help other colleges and universities expand opportunity.
"I am thrilled that CMC has joined this initiative," said Georgette DeVeres, CMC Associate Vice President and Dean of Admission and Financial Aid. "The goals of ATI complement our institutional efforts to further enrich our educational environment and bring talented students to CMC regardless of financial need."
ATI member institutions will further the national goal through robust outreach, through ensuring that admitted lower-income students enroll and are retained through practices that have been shown to be effective, through prioritizing need-based financial aid, and minimizing or eliminating gaps in progression and graduation rates between lower and higher-income families.
Claremont McKenna is in distinguished company as a participating institution, joining Harvard, Yale, Stanford, Caltech, and many other institutions with the nation's highest graduation rates.
ATI is co-managed by the Aspen Institute's College Excellence Program (www.aspeninstitute.org/college-excellence) and Ithaka S+R (www.sr.ithaka.org) and funded with an initial $1.7-million, multi-year grant from Bloomberg Philanthropies.
"It's an honor that the American Talent Initiative, Bloomberg Philanthropies, and elite institutions like Claremont McKenna College can come together through this program and really change lives," said Jeff Huang, CMC Vice President for Admission & Financial Aid.
Contact
Office of Public Affairs and Communications
400 N. Claremont Blvd.
Claremont, CA 91711
Phone: (909) 621-8099
Email: publicaffairs@cmc.edu

Media inquiries: Gilien Silsby
Phone: (213) 500-8673
Email: gsilsby@cmc.edu