CMC Model UN team beats out Yale, Columbia, and Princeton teams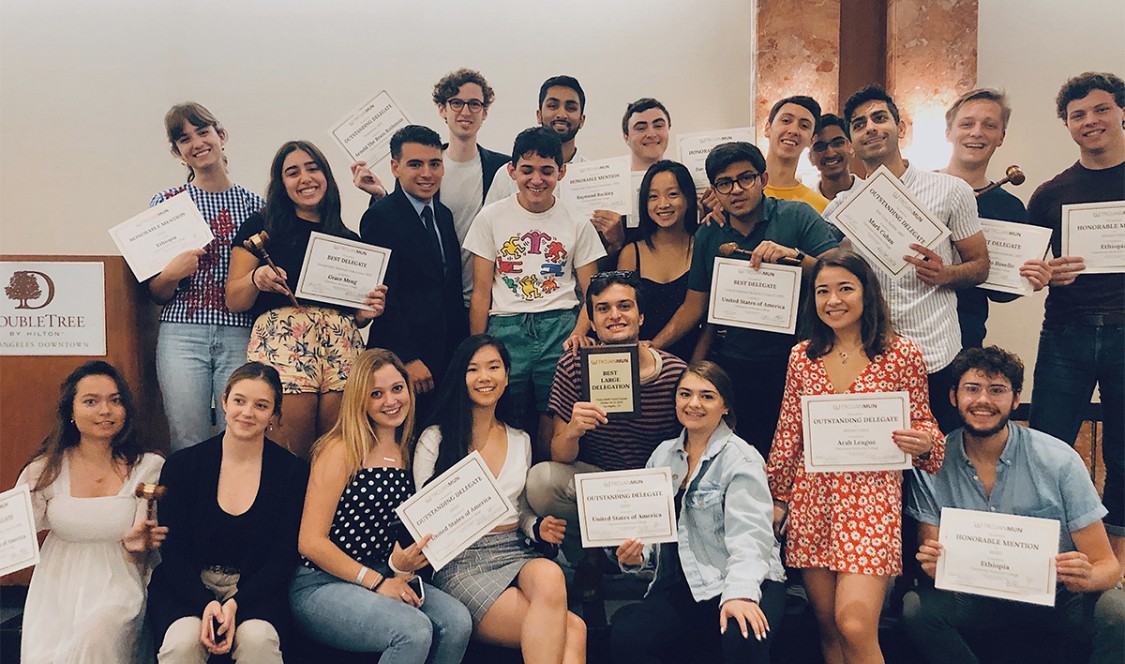 Claremont McKenna College won the "Best Small Delegation Award" at the University of Pennsylvania's Model United Nations team conference, beating Yale, Columbia, and Princeton university teams.
"This is an excellent achievement as Penn is the most competitive conference of the fall semester," said Sahib Bhasin, president of CMC's Model UN.
"Our win at Penn was particularly noteworthy because every member of our delegation received an award, which demonstrates our team's assiduousness, depth, and ability to compete against the best teams on the circuit," added Andrew Ciacci, vice president of CMC's Model UN.
In its final competition of the semester, the team also won 10 individual awards and achieved third place in the large delegation category at the University of Santa Barbara's Model UN conference.
The wins come on the heels of back-to-back competitions on the east and west coast. During fall break, eight CMC students delivered strong performances at Georgetown University's NCSC conference and contended for a delegation award. The following weekend, CMC secured the "Best Large Delegation Award" at USC's conference for the first time since the 2016-2017 academic year.
"The team's performance on both coasts is a product of our hard work, positive spirit, and strong sense of community," said Bhasin. "This year we achieved gender parity, made our team more financially inclusive, and reformed our training program to empower all of our delegates to succeed. The sheer breadth of awards attests to these efforts."
Next semester, the team will compete at McGill, Harvard, and UCLA Model UN conferences, along with WorldMUN in Tokyo, considered the "Olympics of Model UN."
—Gilien Silsby
Contact
Office of Strategic Communications & Marketing
400 N. Claremont Blvd.
Claremont, CA 91711
Phone: (909) 621-8099
Email: publicaffairs@cmc.edu

Media inquiries: David Eastburn
Phone (O): (909) 607-7377
Phone (C): (808) 312-8554
Email: deastburn@cmc.edu