CMC Model U.N. team scores big in first two spring outings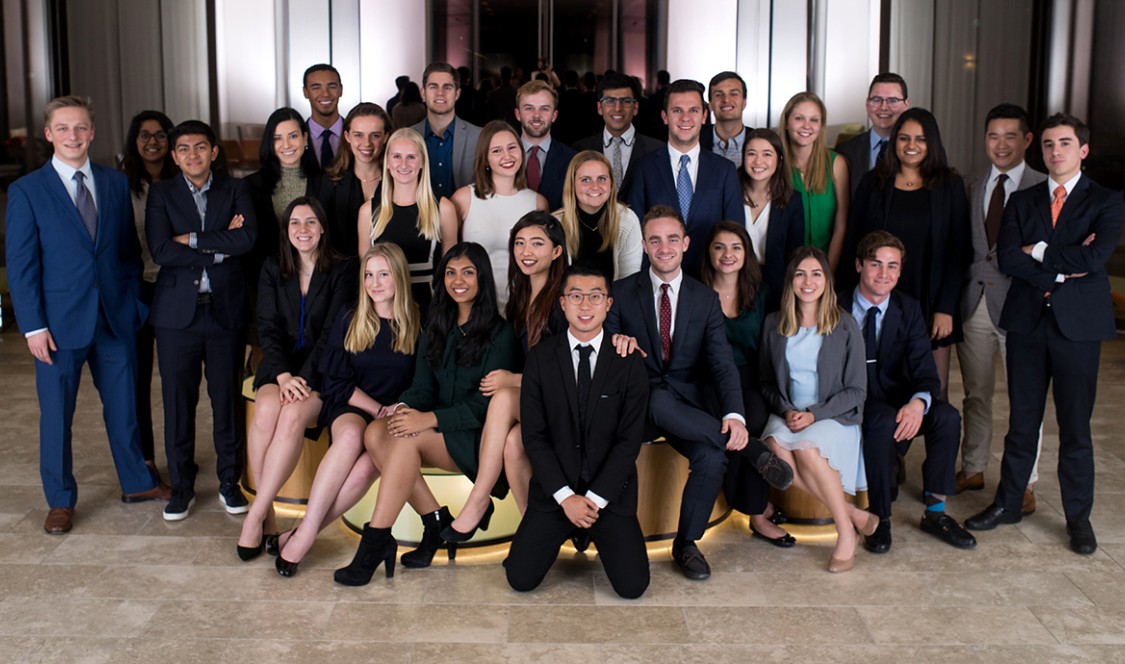 CMC's Model United Nations team won both individual and group awards at its first two conferences of the spring semester.
The team's winning performances at Harvard University and Pomona College come on the heels of CMC's placing ninth on the North American collegiate circuit and first on the West Coast in the fall. CMC is the only liberal arts college among the top 25. This is the first time since 2014 that CMC has placed in the top 10 nationally and regained the West Coast's top spot.
A 10-person delegation competed Feb. 15-18 at the Harvard National Model United Nations Conference in Boston. The CMC team finished in the top 10 at the conference, considered the most prestigious Model U.N. in the United States. In such competitions, students simulate U.N. committees and role-play as U.N. delegates.
Joe Noss '20 won best delegate in Itō Cabinet of Meiji Japan, 1885, a committee that covered topics like industrialization and military expansion during that period in Japanese history.
Other individual honors included:
Outstanding delegate: Kara Schachter '19, Sydney Smith '18
Honorable delegate: Jake Leischner '21, Thomas Schalke '18, Yoana Sidzhimova '21
Kate Ridenour '18, CMC's Model U.N. president, said the team is thrilled by its strong back-to-back performances.
"Everyone on the team was excited to hear about our move up in the fall rankings," she said. "Now that we have several of our juniors back from abroad, there is a renewed energy to continue pushing ahead with training and competing for more wins."
Earlier in the month, CMC took the best delegation award at Pomona College's SageMUN conference. Three students were named best delegate in their committees.
Nick Fedorochko '19 took best judge and Tobin Hansen '20 was awarded best attorney in Model International Criminal Court, a committee based on the ongoing Palestinian Authority v. the State of Israel case. Amiya Narula '19 won for her role as Iraq on the United Nations Human Rights Committee, which focused on international sexual exploitation and abuse issues.
Six other team members received individual honors:
Outstanding delegate: Emma Houston '19, Payson Ruhl '19, Teagan Stewart '18
Honorable delegate: Katie O'Neill '21, Gemma Sykes '20
Verbal commendation: Jerry Li '18
– Michael Tesauro
Contact
Office of Strategic Communications & Marketing
400 N. Claremont Blvd.
Claremont, CA 91711
Phone: (909) 621-8099
Email: publicaffairs@cmc.edu

Media inquiries: David Eastburn
Phone (O): (909) 607-7377
Phone (C): (808) 312-8554
Email: deastburn@cmc.edu