CMC ROTC wins top honors in regional fitness, military skills contest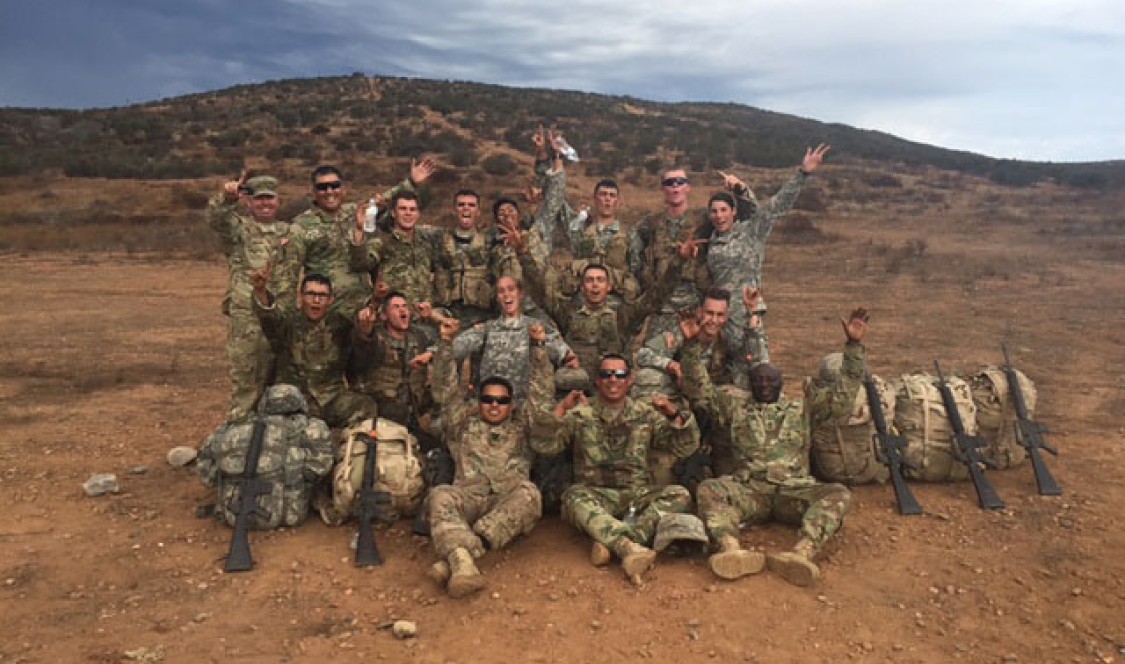 CMC's Army ROTC program won first place in the Task Force South Ranger Challenge Competition last weekend in San Diego.
The Ranger Challenge, a grueling event started in 1982 to crown the best two-person "buddy" team of Rangers at Fort Benning, Ga., has evolved into a nation-wide competition and is often referred to as Army ROTC's varsity sport.
The TF South Ranger Challenge pitted 13 ROTC programs from California and Nevada in the two-day, 10-event competition that measures physical fitness, teamwork, and military skill. Events included the Army physical fitness test, obstacle course, rope bridge, and 10-kilometer road march. CMC finished first with 110 points, 13 ahead of second place USC. UC Davis finished third.
CMC had two cadets in the Ranger Challenge Program -- Harrison Morris '20, who was on the competition team, and Cadet Hunter LePla '19, who was on the practice team.

The CMC team will next compete in January at the 8th BDE championship in Fort Lewis, Washington.
Contact
Office of Strategic Communications & Marketing
400 N. Claremont Blvd.
Claremont, CA 91711
Phone: (909) 621-8099
Email: communications@cmc.edu

Media inquiries: Gilien Silsby
Phone: (213) 500-8673
Email: gsilsby@cmc.edu