CMC students honored with prestigious fellowships and awards

Scholarship.
At CMC, it's a term that may be measured by the number of prestigious academic fellowships and national awards students win each year — often with a regularity that belies the hard work necessary to achieve those honors.
"CMCers do quite well in fellowship competitions. As a staff member and as an alumnus, I am thrilled that so many of our outstanding students obtain national recognition," says Brian Davidson '08, Assistant Director for Fellowships and National Awards at CMC's Center for Global Education. "These fellowships are important for so many reasons: Not only are they prestigious and nationally competitive, but they also unlock a significant range of opportunities for the winners. Whether they are teaching in Thailand, studying in Ireland, or conducting serious graduate research, the resources that these fellowships provide, combined with the national exposure that the winners receive, will help them make a more meaningful impact on the world."
Moreover, Davidson says, the application process the candidates undergo is significant. "To win these fellowships, applicants put together personal statements and proposals and solicit a wide range of recommendations," he says. "In some cases, they must also achieve the endorsement of the College as a whole and go through a grueling interview process. To do this successfully, they must really reflect on what they want to achieve in life; they must honestly take stock of their passions and their skills, and they must exhibit the courage to put forward their 'best selves.' "
Here then, is an honor roll of CMC students who, to date, have won fellowships or awards this year.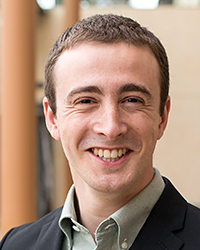 Byron Cohen '16 – George J. Mitchell Scholarship. Cohen is CMC's second successive Mitchell winner (last year's winner was Gavin Landgraf '14). Two hundred and eighty-four students applied for the national award, of which only 12 are granted. Named in honor of the former Maine senator's contributions to the Northern Ireland peace process, recipients are chosen on the basis of academic distinction, leadership, and service, and spend a year of post-graduate study at institutions of higher learning in Ireland. Cohen will study public health at University College Dublin.
Alexandra "Allie" Vreeman '16 – Carnegie Endowment for International Peace Junior Fellowship (Russia/Eurasia program). This fellowship is for intensive international relations research in conjunction with senior Carnegie scholars. By the numbers, it is among the most selective fellowships in existence. Some 400 colleges may nominate up to two candidates every year and only 10 to 12 are selected. Allie is CMC's first Carnegie winner since 2010 and possibly only the College's third overall in its history.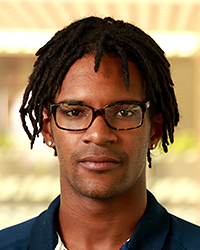 Tyler "Ty" West '16 – Fulbright Scholarship (English Teaching – Thailand). The English Teaching Assistant (ETA) Programs place Fulbrighters in classrooms abroad to provide assistance to the local English teachers. ETAs help teach English language while serving as cultural ambassadors for the U.S. The age and academic level of the students vary by country, ranging from kindergarten to university level. In September, Ty will begin his Fulbright year teaching English in Thailand. Upon his return to the U.S., he will head to New Orleans to join Teach for America, a national nonprofit working to expand educational opportunity for low-income students.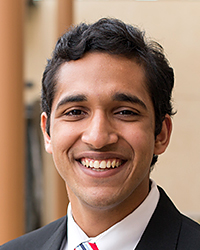 S. Umar Farooq '17 – Truman Scholarship. This fellowship provides up to $30,000 for graduate study and is for college juniors destined for transformative careers in public service. Over the years, CMC has produced many Truman Scholars, including winners in four of the last seven years. This year marks the second time that the College has had back-to-back Truman winners (Umar follows Zachariah Oquenda '16, who won last year). CMC also had back-to-back winners in 2005 and 2006.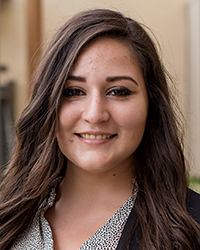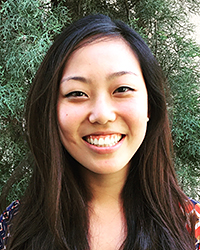 Rebekah Vermillion '16; Julie Ahn '14 – Rangel Graduate Fellowship. This fellowship (named for U.S. Congressman Charles B. Rangel) prepares outstanding young people for careers in the Foreign Service in which they can help formulate, represent and implement U.S. foreign policy. The program selects 30 outstanding Rangel Fellows annually in a highly competitive, nationwide process and helps support them through two years of graduate study, internships, and professional development activities, and entry into the Foreign Service. CMC has never had a Rangel winner before. This year, however, Rebekah Vermillion and alumna Julie Ahn received Rangels.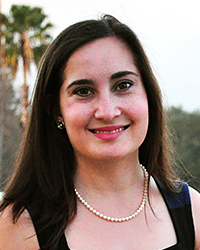 Madeline "Maddy" Stein '15 – Fulbright (Fulbright/Antall József Fellowship Award at Corvinus University of Budapest). This is the first year that Fulbright has offered this special "Antall József" Fellowship, which enables students to work and research at a Hungarian think tank focused on European and international issues.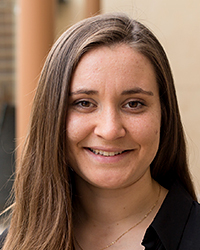 Caroline Hays '16 – CORO Fellowship in San Francisco. The CORO is an innovative and intensive leadership development program during which fellows (only about a dozen) do six-week rotations through a variety of positions in businesses, government agencies and NGOs, in conjunction with seminars and other activities. The fellows program prepares early career professionals and recent graduates for effective and ethical leadership. Nadeem Farooqi '15 also won a CORO Fellowship in San Francisco last year.
Becky Cheng '17 - Gilman Scholarship. The Benjamin A. Gilman International Scholarship Program is sponsored by the U.S. Department of State and offers grants for U.S. citizen undergraduate students to pursue academic studies or credit-bearing, career-oriented internships abroad. Such international exchange is intended to better prepare U.S. students to assume significant roles in an increasingly global economy and interdependent world. Cheng will study in Shanghai, China this summer. She joins Alicia Frausto '17, who won a Gilman to study in France last year; Kaylilani Minami '17, who is currently studying in Madrid, Spain and Phuong Bui '17, who is studying in Cophenhagen, Denmark.
Jenya Green '16 and David White '18 - Critical Language Scholarship. Another program of the U.S. Department of State, the CLS is part of a U.S. government effort to expand dramatically the number of Americans studying and mastering critical foreign languages. It is a prestigious and highly competitive award which speaks highly of an institution's language instructors, administrative staff in study abroad and scholarships offices, and the talents of the awardees themselves. Green will study Arabic in Madaba, Jordan. White will study Arabic in Tangier, Morocco.
##
Contact
Office of Public Affairs and Communications
400 N. Claremont Blvd.
Claremont, CA 91711
Phone: (909) 621-8099
Email: publicaffairs@cmc.edu

Media inquiries: Gilien Silsby
Phone: (213) 500-8673
Email: gsilsby@cmc.edu