Dear faculty, staff, and students,
It gives me great pleasure to share with you information about the great faculty that are joining our scholarly community this year. Thanks to all those of you who made these fantastic hires possible.
To the new colleagues, I can only say: welcome. I hope you will have a productive and fulfilling life at CMC, and my office and your colleagues will do all we can to assist you in being successful.
Jennifer Clark is joining the Physical Education Department as an Assistant Professor of Physical Education and head coach of the CMS women's soccer team. Clark previously coached the Athenas from 2000-2003 and was named SCIAC Coach of the Year in 2002. She led the Athenas to their third SCIAC Championship in 2003. Jennifer returns to CMC after serving as associate head coach of Castleton University's women's soccer team, where she helped the team to its victory in the 2015 North Atlantic Conference Championship and was named the NSCAA Regional Assistant Coach of the Year in 2014.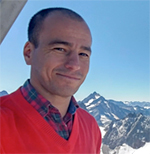 Julio Garín is joining the Robert Day School as an Assistant Professor of Economics. Julio's main area of research lies within aggregate economics where he has done both theoretical and applied work and has contributed tomonetary, labor, and financial economics. The common theme behind his research is tounderstand the consequences of the frictions and imperfections that may affect different markets and the possible implications they could have for policy makers.Currently, he is working on three different projects. The first one will quantify the extent to which access to medical marijuanahas affected opioid-related mortality. The second one seeksto measure and explain the relationship between the age structure of a population and productivity. The final project explores the potential welfare gains associated with phasing out paper currency as, for instance, was recently attempted in India.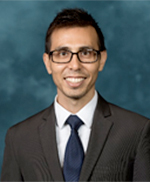 Michael Gelman is joining the Robert Day School as an Assistant Professor of Economics. Michael's research focuses on how individuals make household finance decisions. He uses data from a personal finance app to investigate how consumption and saving respond to different changes in income. His research has examined how inpiduals respond to the receipt of a paycheck, the loss of income from the government shutdown, and the increase in savings from the fall in gas prices.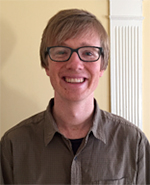 Ethan Van Arnam recently joined Keck Science as an Assistant Professor of Chemistry. His research uses ecological frameworks, especially insect-microbe associations, to guide the discovery of new antibiotics. He is also interested in using these systems to understand how evolution crafts new chemical structures. His postdoctoral work focused on the chemical ecology of fungus-growing leafcutter ants. These studies resulted in the discovery of several novel antibacterial and antifungal molecules that serve important ecological roles and also have clinical potential. He recently authored a review article in Chemical Society Reviews titled, "Defense contracts: molecular protection in insect-microbe symbioses."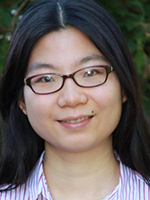 Chelsea Wang recently joined the History Department an Assistant Professor of History. She completed her Ph.D. at Columbia University in 2017, and first joined the Department of History as a Postdoctoral Fellow in Spring 2017. Her research examines how premodern bureaucratic empires confronted the shared problems of cost and communication time lag. This general interest has taken her to several distinct topics, including the practices of administrative writing, archival management, postal communication, and personnel movement. A specialist of Ming-dynasty China (1368-1644), she emphasizes cross-temporal and cross-regional comparative approaches in both research and teaching.
New Full-Time Visiting Faculty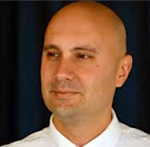 Eric Bordenkircher is joining the Government Department as a Visiting Assistant Professor of Government. His research focuses on various aspects of Middle East politics – ethnic and religious politics, international relations, U.S. policy, terrorism, globalization and conflict resolution. He is currently working on a project that examines the dynamics of political agreement in Lebanon.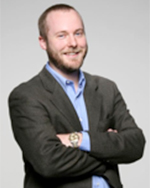 Justin Doran is joining the Religious Studies Department as a Visiting Assistant Professor of Religious Studies. He researches the circulation of Christian practices between North America and Latin America. His work relies on critical theories of race, affect, capitalism, and technology to explore how Pentecostalism became a vital alternative to Western liberalism throughout the Global South. His current book project, A Heartfelt Spirit: the Circulations of Christian Prosperity and Capital in the Americas recounts the transnational history of a Latin American prosperity gospel that grew out of the social and political frustrations of mid-century Brazilian modernization.
Lucas Hall is joining the Keck Science Department as a Visiting Assistant Professor of Biology. His research interests include competition dynamics within communities of desert wildlife at water sources. His recent article in the Journal of Arid Environments is entitled "Influence of exotic horses on the use of water by communities of native wildlife in a semi-arid environment."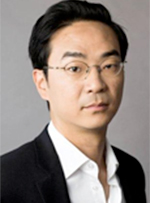 Yong Kim is Visiting Associate Professor at the Robert Day School. Based at Yonsei University, Korea, he previously taught at the University of Southern California and the London School of Economics. Yong's recent work in the American Economic Review studies how the demographic composition of the US workforce has determined changes in wage inequality across experience and schooling groups. His ongoing research looks at how in countries with poor financial institutions, demographic reallocation toward older technologies can explain their lower productivity and lower average returns to experience. Yong is looking forward to interacting with the CMC community.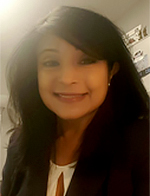 Sudipa Kirtley is joining the Keck Science Department as a Visiting Professor of Physics. Sudipa's research interest is in the area of x-ray absorption spectroscopy using synchrotron radiation. She has been actively pursuing this area for over 30 years, and has used this methodology to study complex materials such as fossil fuel and biological substances. She involves both graduate and undergraduate students in this research. Lately she has been using the synchrotron sources at Lawrence Berkeley Laboratory and Argonne National Laboratory. She collaborates closely with national laboratories, industry, and higher educational institutions. Sudipa recently presented her research on sulfur studies on petroleum asphaltenes and shales at the annual Petrophase conference in Le Havre, France, in June, 2017, and her two publications in 2016 involved sulfur study on more fossil fuel materials.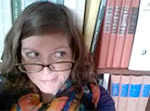 Leigh Lieberman is joining the History Department as a Visiting Assistant Professor of History. She is a classical archaeologist who works primarily on the Greek colonies of Sicily and southern Italy. Her research interests broadly include religious rituals, sacred landscapes, and collective memory. Methodologically, she is interested in computer applications in archaeology and the digital curation of field data and archival records.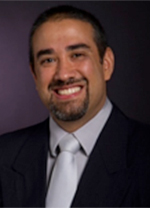 James Mestaz is a Postdoctoral Fellow/Visiting Assistant Professor of History. He specializes in modern Latin American history, specifically the ethnohistory and environmental history of Mexico. His research traces the tactics of resistance, adaptation, and collaboration of indigenous people of Northwestern Mexico in the face of changing access to their natural resources. His forthcoming article Sweetness and Water Power: El SICAE Sugarcane Cooperative and Mayo Struggles for Water, 1938 to 1956 uses oral histories and archival documents to examine how the Mayo people's hydrological mobilization in relation to a sugarcane cooperative's control of the Fuerte River altered the social, political, ecological, and ethnic dynamics within two indigenous villages.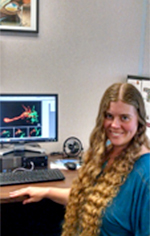 Anastasia Nagel was appointed as a Visiting Assistant Professor of Biology at the Keck Science Department. She studies the molecular signals and wiring events that establish the neural circuitry of the visual system using a Xenopus model system. Her research focuses on the development of neurons as they form dendrites and synapses, and uses 2-photon fluorescent microscopy to image neurons in vivo as they develop over time in the tadpole brain. Using imaging, molecular biology, and behavioral testing, tadpoles with changes in neuron development can be assessed for defects in vision to determine the contributions of specific signals in creating functional neural circuits. Her most recent article examined the effects of combining different pedagogical approaches in teaching neuroscience and is titled, Don't Believe the Gripe! Increasing Course Structure in a Large Non-majors Neuroscience Course.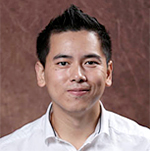 Hou Ung is joining the Keck Science Department as a Visiting Assistant Professor of Chemistry. His research interests focus on the stability of a secondary structure of DNA called thei-motif. Thei-motif consists of six proton-bound dimers (PBDs) of cytosine intercalated with one another oriented 90º in respect to the PBDs above and below. Promoter regions of several oncogenes are believed to adopti-motif conformations when underwound. If this hypothesis is correct, stabilizing thei-motif with small organic molecules via hydrogen bonding or other forms of intramolecular interactions may suppress the transcription of harmful mRNA, thus halting the spread of cancerous cells. Some of Professor Ung's research projects include the synthesis of small organic molecules capable of binding to thei-motif; predicting structural conformations and gas-phase vibrational frequencies, and investigating binding to single-stranded DNA capable of formingi-motif.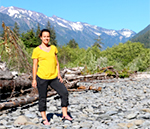 Michelle Warter is joining the Keck Science Department as a Visiting Assistant Professor of Chemistry. Her research interests are in the area of physical chemistry and her work has focused on the understanding and the determination of chemical reaction products and kinetics. She has studied systems such as the photodissociation of the nitrate radical and ozone using velocity map ion imaging to determine scalar and vector properties of the dissociation. She has also studied the pyrolysis of diisopropyl methylphosphonate using techniques such as FTIR and GC-MS. Her work on the nitrate radical was published in Science titled, "No Straight Path: Roaming in Both Ground- and Excited-State Photolytic Channels of NO3 → NO + O2."
Best,
Peter Uvin
Vice President for Academic Affairs & Dean of the Faculty