CMC's incoming Class of 2020 has stories to tell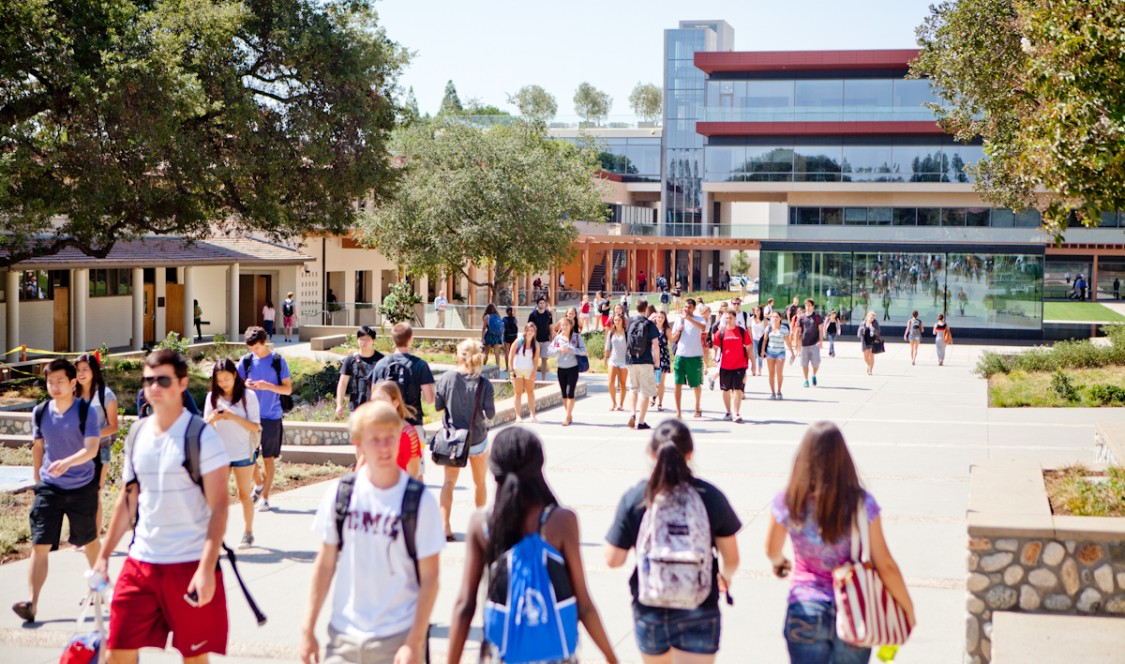 Fall 2016 Updates:
CMC Year One Series on YouTube
Each fall Claremont McKenna College welcomes an incoming class of new students who hail from around the world. Many come from countries thousands of miles away; others make the trek to CMC from within the U.S. Despite obvious differences, CMC's incoming Class of 2020 – whether from Orange County or Uzbekistan – share a common bond: the desire to learn, to grow, to lead, to be challenged and to contribute. And to achieve those goals, they travel here because they chose CMC and for its part, the College seconded that motion.
With more than 6,300 students submitting applications to CMC for enrollment, 2016 saw the second highest number of applicants in the College's history, as well as the second highest number of applications from students of color.
You can read how CMC's incoming class measures up numbers-wise by reading the sidebar, but the real success story for any place of higher learning lies not in statistics, but in the personal stories of the students themselves. And the Class of 2020 has wonderful stories to tell.
For Sadie Fisher '20, who will be coming from Lincoln East High School in Lincoln, Neb., an early visit to CMC made a lasting impression.
"I first visited CMC very early on in my college search process," she says. "It stood out from the start because of its pragmatic approach. My tour guide, Demetrius, made it clear that at CMC the goal is not learning purely for learning's sake but to put education to good use. This mindset completely appealed to me. When I visited for the second time, my initial impressions were only strengthened. The combination of small class sizes and connection to 5C resources was unbeatable. Now that I'm admitted, I'm guilty of checking the speakers at the Ath and even the menus at the dining halls weekly."
Fisher is also a Young Nebraska Scientist -- a select group of 10th and 11th graders that are chosen each year to conduct paid research in the sciences at the University of Nebraska-Lincoln.
"My first summer I was fortunate enough to be placed in an all-female biology lab," Fisher says. "The researchers there were encouraging and inspiring, letting me design and carry out my own experimental procedure during my time. I learned much more about gammarus pseudolimnaeus than I ever thought I would!"
Yashna Batra '20 will be traveling from Gurgaon, India, where she is the founder of Selflessly Yours, a rights group that brings awareness to issues of violence against children. In addition, Batra has authored a "Guide on the Protection of Child Rights" and is the founder of Peace Gong, a newspaper platform that aids rural children in understanding social issues.
"I live in a country that is one of the largest and fastest growing developing economies of the world," Batra says. "India is in a transitory phase, and its journey to join the developed countries requires the solidarity and active participation of its citizens. In this context, I believe that awareness of one's rights, sensitive approach to the community, and a proactive attitude to dissolve bottlenecks and create effective solutions for society is important."
According to Batra, the rigorous spadework of Selflessly Yours is bearing fruit with the organization receiving internship requests from students and professionals. These developments and the growing number of enrollments encouraged Batra to open an additional center in South India.
"While I am happy that my efforts are creating an impact, I want to do much more," she says. "I am an ambitious person, but my ambition is not only for myself. I dream of a day when Selflessly Yours can reach the remotest village to educate and counsel and empower children adequately to become financially independent and responsible individuals."
To attend classes at CMC, Gloria Bates '20, will travel north and east from her home in Orange, Calif. An academic standout in all areas, Gloria graduated from Lutheran High School with the highest GPA in the school's history. Studies notwithstanding, Gloria says that basketball is her most important extra-curricular activity.
"It's a grand metaphor for life," she says. "Basketball teaches about leadership, work ethic, camaraderie and compassion better than a job, or a club, or even school itself. Basketball is somehow more real; people join clubs for college resumes, and take classes for the same, but basketball is too hard to just take on for college applications. Presidents are not always selected based on merit, but most basketball captains have already shown exceptional competence in leading the team. The coach rarely chooses a captain, only confirms what everyone has seen for themselves. Finally, regardless of who is chosen, everyone on the team is considered important and expected to lead through their actions and their attitude, which largely contributes to the success of the team."
Rachel Alaynick '20 from High Tech Los Angeles High School in Van Nuys, Calif., says choosing what she likes most about CMC is like choosing which Seinfeld episode to watch, an impossible task.
"It's the CMC community that excites me most of all," she says. "I'm excited to join the passionate, collaborative, joyous, and driven student body. I'm excited to be challenged, encouraged, entertained, and enthralled by my peers. The excitement lies in experiencing what everyone brings to the table, even the most trivial of things. The trivial moments are the most essential parts of the experience, to be consumed and integrated into my CMC memory."
In this tumultuous election year, Rachel, for her own part, is also politically motivated as a member of the Student Advisory Board on Education where she drafted and presented education reform proposals to the State Board of Education.
"I focused particularly on the implementation of student voice in our education system and on Common Core State Standards," she says. "My favorite part of this legislative work is the proposal process: identifying a problem, identifying the root cause, and identifying/creating a tangible solution. The logical process yields effective results, as one might expect. Since first getting involved in my junior year, I have seen three of my proposals signed into law and introduced two more currently in the process of receiving bill numbers."
Hunter Kettering '20 from Skyview High School in Nampa, Ind., is the primary caretaker for his grandparents and is the first generation of his family to attend college.
"Caring for my grandparents can be a chore, but my grandpa makes legendary pancakes every Sunday morning, so I figure it's a fair trade-off," he says. "Truthfully, the experience has enlightened me. It has made me realize that we all need help -- young and old -- and those that can serve others are the most fortunate.
"I am a first generation student," he adds, "and I cannot feel more privileged in saying I am going to the best school there is. To me, being a first generation student means opening up a chapter where I have a better opportunity to succeed in whatever I choose compared to my parents."
Indeed, Kettering's initial visit to CMC many months ago could be a kind of benchmark for what college life holds in store for all students in the Class of 2020.
"Once I stepped onto CMC's campus, where even the architecture uplifts you, I knew I found a home," he says. "My mom is going to hate me for saying this, but she cried after our tour and said, 'This is the one baby-boy. I've never seen you so happy!'"
Welcome to CMC!
###
Contact
Office of Public Affairs and Communications
400 N. Claremont Blvd.
Claremont, CA 91711
Phone: (909) 621-8099
Email: publicaffairs@cmc.edu

Media inquiries: Gilien Silsby
Phone: (213) 500-8673
Email: gsilsby@cmc.edu