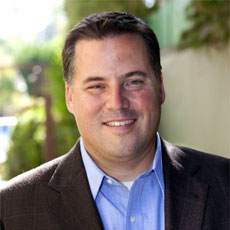 Geoffrey Baum '85
Geoffrey Baum '85 has been elected president of the California Community College Board of Governors, by vote of board membership.
In a Nov. 17 statement released by the CA Community Colleges Chancellor's Office (CCCCO), Baum had this to say about his appointment:
"These are both challenging times and an era of unlimited possibility for the California Community Colleges and their vital mission to achieve success, increase access, and help prepare each student for the workforce in our global economy," said Baum. "It is a tremendous honor to be elected president of the Board of Governors. I look forward to working with my colleagues on the board and the chancellor, in partnership with the governor and the Legislature, to keep this outstanding system at the forefront of public higher education in the country."
According to the CCCCO website, Baum has served as vice president of the Board of Governors and has been on the board since 2008. He is a member and past president of the governing board of the Pasadena Area Community College District.
He currently serves as managing director of the Center on Communication Leadership and Policy and previously as assistant dean of the Annenberg School for Communication and Journalism, both at the University of Southern California. He also serves as director of communications and public affairs for the Annenberg Foundation Trust at Sunnylands. He previously worked for C-SPAN as an executive producer and led the Public Affairs office for Claremont McKenna College. He has been a high school English teacher and a journalist for ABC News, public radio's Marketplace, and the Army, Navy, and Air Force Times. He holds a master's degree in journalism from the University of Southern California and a bachelor's degree in economics from Claremont McKenna College.