Academic achievement. Leadership. Personal integrity.
These are the attributes that define this year's senior award winners, with graduates receiving special recognition for stellar achievements, either as the top students in their academic departments or as leaders and difference makers on campus.
At the top of the list are Hanna Shiferaw '20 and Maxwell Kirsch '20, this year's winners of the Berger Award for Outstanding Senior Woman and Outstanding Senior Man, established by Fran and Nor Berger. The prize recognizes the awardees' overall contributions to the College and the student body.
"It was an exceptional pool of applicants for this year's Berger Award, which is a tribute to the overall excellence of their peers in the Class of 2020," said Sharon Basso, vice president for student affairs. "We are honored to recognize Hanna and Max, whose overall impact at CMC has been felt across the College and whose lasting contributions will impact generations of CMCers to come."
Shiferaw earned a degree in science management with a biotechnology concentration. When she first arrived on the CMC campus from Seattle, she soon realized that being part of the tight-knit community "was what I needed, but I didn't know I needed it," she said. "I quickly learned how to take advantage of the resources that were available to me as a student."
As a student director of outreach in the Admission office, Shiferaw was able to share her knowledge of CMC's resources with prospective and incoming students. A Conte First Generation Scholar, she also extended her outreach efforts as the academic lead and eventual president of 1Gen, a student-run support group founded in 2017 to help first generation students prosper.
"My role as an academic adviser at 1Gen was a continuation of my work in admissions, as I was able to support first generation students once they were on campus," she said.
"I realized early on that I didn't want to just let my four years float by. I wanted them to be full of growth. I really evolved from being a first-generation college student, who initially didn't feel as qualified as my peers, into having a lot more self-awareness of my own skills and accomplishments."
In addition, Shiferaw advanced her interest in health management by serving as a peer health educator with the Claremont Colleges' Health Education Outreach team, providing one-on-one health and wellness coaching to her peers. While currently with her family in Seattle, Shiferaw will soon join the San Francisco office of EY-Parthenon as an associate, where she hopes to focus on health care.
Kirsch, a chemistry and economics major, said he felt "ecstatic" when he learned that he had won the Berger Award. He was home with his family in New Hampshire when he learned the news. "There are so many talented people at CMC, that being recognized among them is a true honor," he said.
Kirsch, who served as a team captain for CMS Men's Basketball for the past two seasons, was also recognized with the William Dickinson Athletic Award. In addition, he shared the Brian Walkenbach Award for Outstanding RA with Lia Gagliuso '20 for demonstrating "exceptional leadership, poise, and creative problem-solving."
While at CMC, Kirsch also found time to coach first and second graders as an instructor for Claremont Youth Basketball. It's this ability to focus on being a scholar-athlete, while also having time to build strong relationships within the CMC community, that Kirsch sees as key to his fulfilling experience at the College.
"Being a student at a highly respected liberal arts college allowed me to explore every aspect of myself, including what I wanted to work on and bring into the world after I graduated," said Kirsch, who interned for Apple during the summer of 2019. He will join the company in October as an analyst in their finance development program.
For Kirsch—whose brother, Mitchell '21, is a rising senior at CMC and sister Carly '24, an incoming freshman—his deep involvement with CMC won't end now that he has graduated.
"It's an extremely special place that I hope to be involved with my whole life," he said.
—Anne Bergman
ACADEMIC DEPARTMENT AWARDS
Robert Day School of Economics & Finance
Outstanding Senior Thesis: Yao Li
Outstanding Major: Joshua Dorman
Outstanding Senior Thesis (Financial Economics): Tanisha Sheth
Environment, Economics, and Politics
Outstanding Senior Thesis: Samuel Willett
Outstanding Major: Lude Rong
Gender Studies
Outstanding Senior Thesis: Rebecca Chung and Grace Kelleher
Government
Outstanding Senior Thesis: Joseph Noss
Outstanding Major: Sarah Tocher
History
Outstanding Senior Thesis: Erin Baranko and Nicholas Sage
Outstanding Major: Nicholas Sage
Innovation & Entrepreneurship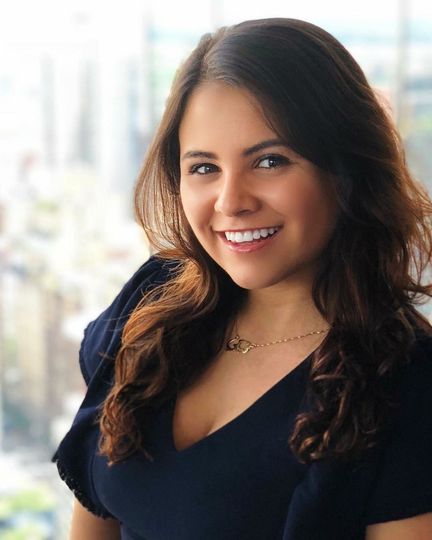 Outstanding Senior Thesis: Victoria Flores Najas
International Relations
Outstanding Senior Thesis: Martha Baker
Outstanding Major: Ethan Kable
Literature
Best Critical Thesis: Bridget McCarthy
---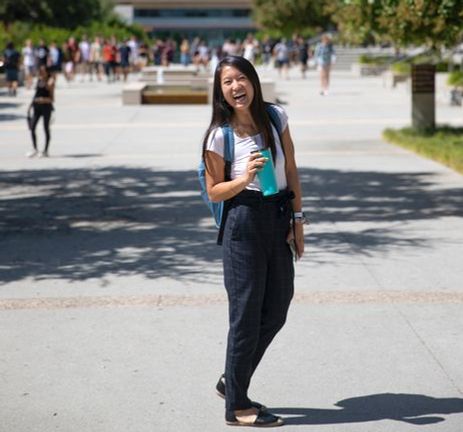 Best Creative Thesis: Julie Tran
---
Outstanding Major: Ji Young Ryu
Mathematics
Outstanding Senior Thesis: Alexander Hsu
Outstanding Major: Edward Shi and Alexander Hsu
Military Science
Outstanding Major: Hannah Alderete
Modern Languages & Literatures
Outstanding Senior Thesis – Spanish: Daniel Martinez
Outstanding Major – Spanish: Daniel Martinez
Philosophy
Outstanding Senior Thesis: Grace Kelleher
Outstanding Major: Abraham Saikley
Psychology
Outstanding Senior Thesis: Santiago David
Outstanding Major: Lindsey Seidner
Religious Studies
Outstanding Senior Thesis: Alexander Rose
Outstanding Major: Robert Aronoff
Sciences
Outstanding Senior Thesis:
Biological Sciences: Zachary Ralston
Neuroscience: Abraham Saikley
Physical Sciences: Matthew Johnson (Physics)
Outstanding Major: Kelly Watanabe
STUDENT LIFE AWARDS
William H. Alamshah Award for Student Leadership: Maya Love
The O'Keefe Award: Apartment 671
---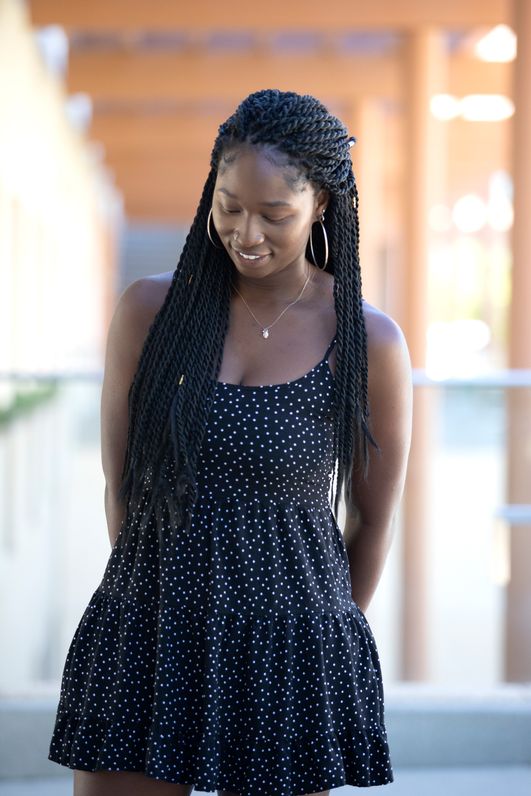 The Sydney J. Rosenberg Award for Debate: Sydney Baffour
---
The Alumni Association Citizenship Award: Kylie Bernardi
The Alumni Association Citizenship Award: Santiago David
The Alumni Association Outstanding Athlete Award for Men: Nikolai Parodi
The Alumni Association Outstanding Athlete Award for Women: Phoebe Madsen
The William Dickinson Athletic Award: Maxwell Kirsch
The Brian Walkenbach Award for Outstanding Resident Assistant: Amelia Gagliuso and Maxwell Kirsch
The H. N. and Frances C. Berger Award for Outstanding Senior Man: Maxwell Kirsch
The H. N. and Frances C. Berger Award for Outstanding Senior Woman: Hanna Shiferaw
OTHER AWARDS
George S. Blair Award for State and Local Government: Sophia Helland
Government Department Chair's Award for Merit: Clare Burgess & Jennifer Gurev
The Philip Roland Award for Excellence in Public Affairs: Zenaida Huerta
The Philip Roland Prize for Best Thesis in Public Administration and Public Policy: Nirel JonesMitchell
John R. and Bonnie Snortum Award for Distinctive Character: Santiago David
The Keck Center Outstanding Senior Thesis - Best Original Idea in International Relations: Gemma Sykes
The Keck Center Outstanding Senior Thesis - Comparative Political Economy: Jenifer Hanki
The Keck Center Outstanding Senior Thesis - Comparative Politics: Lery Hiciano
The Keck Center Outstanding Senior Thesis - Best Field Work: Guoda Terleckaite
The Keck Center Outstanding Senior Thesis – International Political Economy: Ethan Kable
Mgrublian Center for Human Rights – Outstanding Senior Thesis in Human Rights: Anita Shenoi
Mgrublian Center for Human Rights – Best Overall Student – Human Rights, Genocide, and Holocaust Studies Sequence: Jennifer Gurev
Ray Buriel Memorial Prize: Colleen Brennan
Robert Day School of Economics & Finance Outstanding Achievement in Quantitative Economics – Tanisha Sheth
---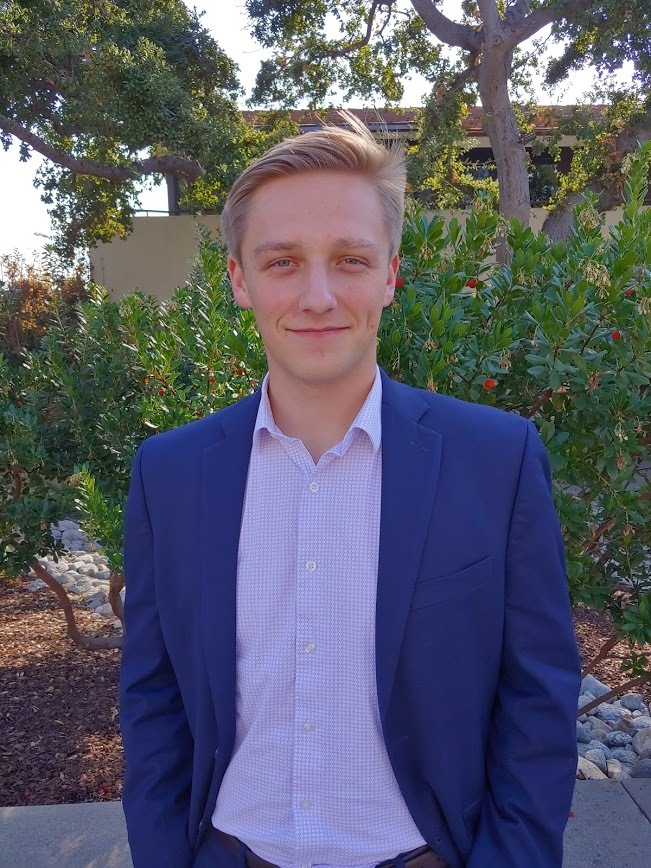 Robert Day School of Economics & Finance Chairman's Award in Economics – Tobin Hansen and Alexander McKenna
---
Robert Day School of Economics & Finance Chairman's Award in BAMA Program – Phoebe Madsen