Corporations spend millions trying to identify, develop, and retain future leaders. Yet measuring charisma or whether someone "sounds like a leader" is challenging. So is figuring out how to nurture those talents to prepare people to lead in a rapidly changing world.
The 2019 Kravis-de Roulet Conference explored those issues in its "21st Century Leadership Development: Bridging Science and Practice" symposium on Friday and Saturday. The conference, in both the Marian Miner Cook Athenaeum and Pickford Auditorium, was hosted by the Kravis Leadership Institute and funded by an endowment from Henry R. Kravis and the de Roulet family.
About 150 academics, professionals, and students in CMC's Leadership Studies Sequence heard from an array of experts, including two who work daily at the intersection of leadership studies and practice.
Google's David Peterson, Ph.D., is director of the technology giant's Center of Expertise, Leadership Development, and Executive Coaching.
"You're trying to prepare leaders for a job they don't have yet, a challenge that they can't identify, and you don't know what it's going to look like," Peterson said, addressing what he described as an era of "rapidly accelerating exponential change."
PepsiCo's Allan Church, Ph.D., is senior vice president of global talent assessment and development for a company that employs 250,000 people. His job includes managing the tools and data used to assess huge numbers of PepsiCo employees each year to identify what are known as high-potential employees.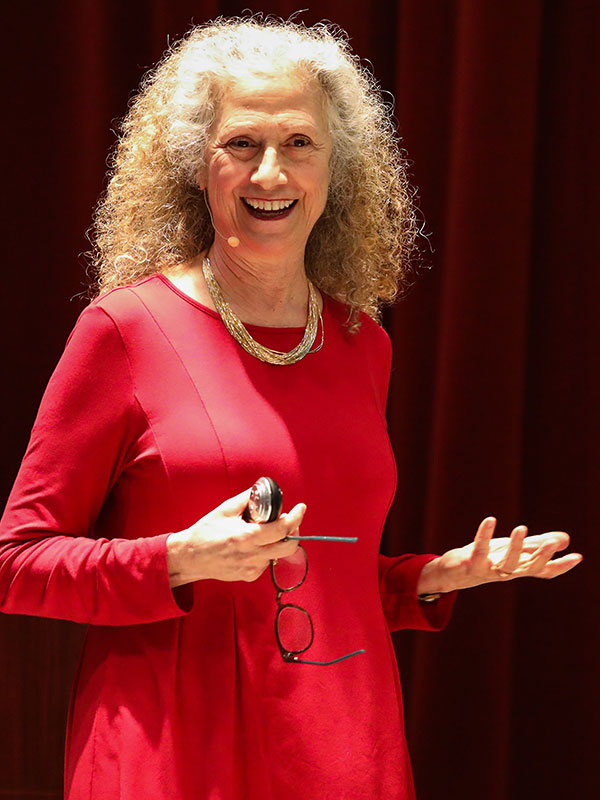 Companies select those "hi-po" employees for development programs by using such methods as 360-degree feedback—reviews not only by bosses, but also by peers and direct reports—in addition to a variety of other inventories and assessments. A new method even uses artificial intelligence to analyze leaders' speech, reported Marian Ruderman, Ph.D., senior fellow at the Center for Creative Leadership in North Carolina.
Once selected as a "hi-po," succeeding is the next task, and PepsiCo's Church and CMC's Jay Conger, Henry R. Kravis Professor in Leadership Studies, wrote a 2018 book on the subject: The High Potential's Advantage: Get Noticed, Impress Your Bosses and Become a Top Leader.
Some people progress by learning from challenges such as working in different countries or seeing a team through a crisis. Others, particularly those who might change roles, location, and encounter a crisis all at once, fall off the track to top executive positions or "derail."
"Too many critical experiences at once are a problem," Church said.
The conference's other speakers included Rutgers Business School's Joanne Ciulla, Ph.D., whose work examines how to cultivate caring in leaders, and the University of Lausanne's John Antonakis, Ph.D., who spoke on leadership development and the study of charisma.
The 2019 Kravis-de Roulet Conference added something new by putting out a call for papers and selecting nine presenters from as far away as the United Kingdom, Tasmania, and Australia to discuss their research. A selection of the completed papers is planned for a special issue of the journal The Leadership Quarterly, edited by Antonakis.
Business and industry were the focus of the conference, yet one panelist noted that governments, communities, and families also need good guidance to thrive.
"Why do we try to improve the quality of leadership? We want to help create a better society," said Richard Boyatzis, Ph.D., of Case Western Reserve University.
—Robyn Norwood