A Letter to the CMC Community
The President's Executive Cabinet shared the following letter with the CMC community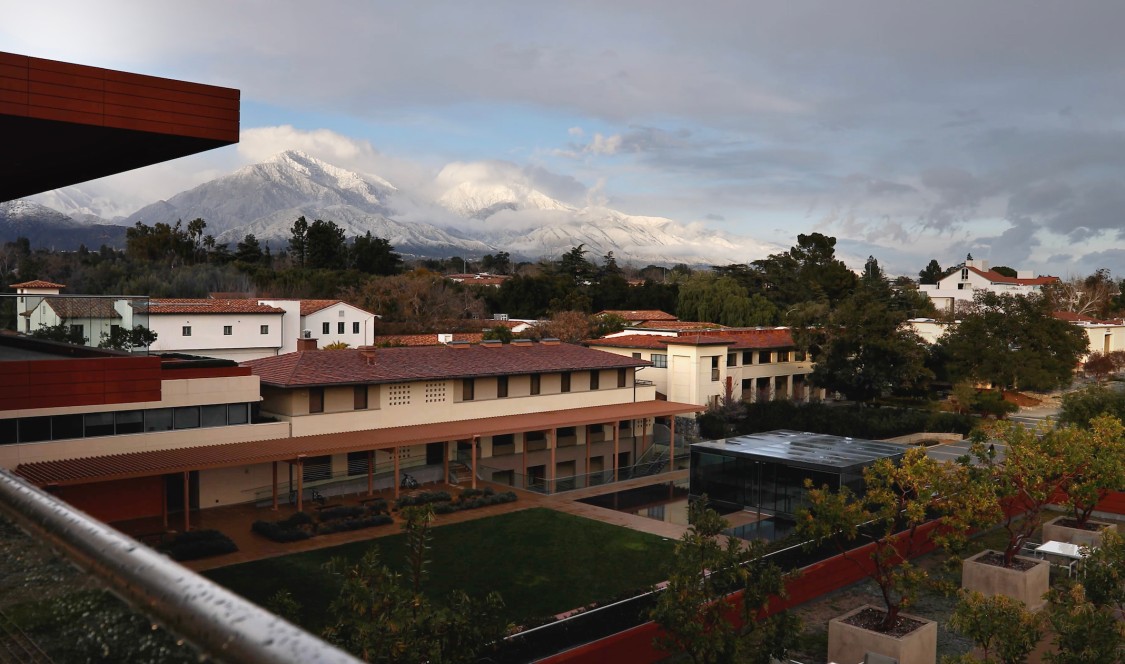 Dear CMC Community,
We write this evening to share our deep collective grief and outrage, and to offer support to all of you. Last week, an unarmed black man, George Floyd, was brutally murdered in Minneapolis. There is violence, despair, and turmoil across our nation as this, and so many other expressions of hate, continue to divide our communities.
We cannot and will not allow ignorance or passivity to prevail in our response. Claremont McKenna College is a community of responsible leaders. Together, we must talk about our genuine fears, our sense of inadequacy, our sadness that we are without the daily on-campus support of one another to process our range of views and feelings. We must educate ourselves and one another on the realities of racism, classism, religious persecution and so many other barriers that stand in the way of realizing our human potential.
Though the pandemic has distanced us physically, we will find ways to engage in the hardest conversations, to come together, to study and seek constructive, active solutions that make a difference. We will refute false political dichotomies that dismiss the facts and diminish personal experiences. We will all do this, faculty, staff and students, by engaging with each other, treating each other with respect and listening to each other.
We stand with you in your desire to end racism and support inclusion.
We stand with you in your power to create change and open a new direction towards equity.
We stand with you in your despair because progress has been hard fought and slow in arrival.
As leaders of the college, we seek your partnership. In response to the structural forces that threaten to divide us, let us harness our talents, intellectual firepower, and courage to do good in the world.
Sincerely,
The President's Executive Cabinet
Hiram E. Chodosh
President
Sharon K. Basso
Vice President for Student Affairs
Matthew G. Bibbens '92
Vice President for Administration and Planning, General Counsel, and Secretary of the College
Michelle Chamberlain
Vice President, Advancement & Student Opportunities, Dean, Robert Day Scholars Program
Jennifer Sandoval-Dancs
Associate Vice President for Admission & Financial Aid
James Floyd
Vice President and Chief Investment Officer
Dianna "DT" Graves '98
Assistant Vice President and Dean of Students
Nyree Gray
Associate Vice President for Diversity and Inclusion and Chief Civil Rights Officer
Coreen Rodgers
Vice President of Business and Chief Operating Officer
Peter Uvin
Vice President for Academic Affairs and Dean of the Faculty
Erin Watkins
Associate Vice President for Finance and Acting Treasurer
Contact
Office of Public Affairs and Communications
400 N. Claremont Blvd.
Claremont, CA 91711
Phone: (909) 621-8099
Email: publicaffairs@cmc.edu

Media inquiries: Gilien Silsby
Phone: (213) 500-8673
Email: gsilsby@cmc.edu