Duty to serve: Lindsay Burton '19 heeds the Army's call for dedicated leaders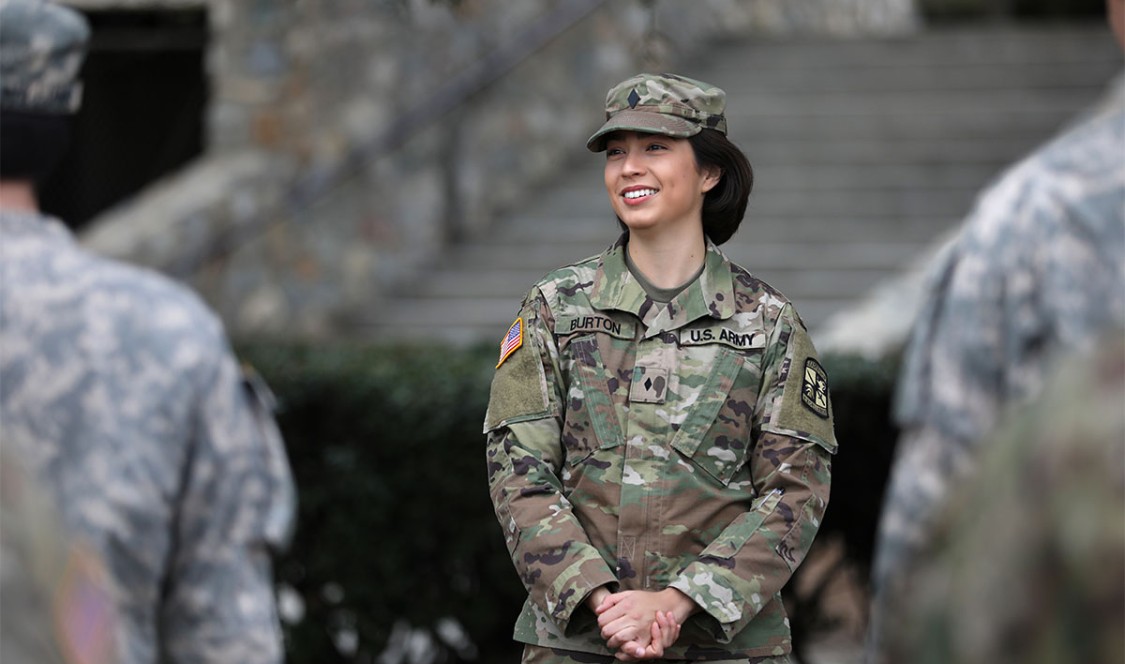 A crucial test of the leadership skills Lindsay Burton '19 developed at CMC came last summer, during the month of intensive training ROTC cadets go through in Fort Knox, Kentucky, to qualify for commissioning.
After two weeks of sleeping on the ground in the woods and eating meals out of a bag, Burton said she didn't feel ready for what came next. Her training officer asked her, as a platoon leader, to conduct an area defensive (an exercise where cadets must hold a position against an opposing force)—something she had never done before.
"At first I panicked—and I tried to just hold it in and not let anyone see that I was panicked. Then I took a breath and looked at the individuals staring at me and something clicked," Burton said.
"I realized I was prepared for this moment because of ROTC and CMC. CMC did not teach me how to do an area defensive. But CMC taught me to remain calm and problem-solve under stressful conditions, whether it be all the papers I need to write or all the individuals looking back at me waiting for an answer about what to do next."
The first-generation college student from Redlands is only the 29th woman from CMC to complete the ROTC program since it opened to women in 1976, and she finished second in command of a battalion of nearly 200 cadets from across the Inland Empire. Burton could have chosen to fulfill the eight-year commitment she owes for her four-year scholarship by serving in the Army Reserve or National Guard, but she decided to serve her first four years on active duty.
On graduation day, she participated in two ceremonies—one at Roberts Pavilion where she was commissioned as a second lieutenant, and the second with the rest of her classmates on Pritzlaff Field. She knows her path isn't a common one for liberal arts graduates in 2019.
"I have a lot of friends who are planning postgrad trips or say, 'I'm going to go see the world and travel and then move to San Francisco or New York City'—and I think those are incredible feats and I can't wait to see the things that they are going to do," Burton said.
"I'm going to get to their side eventually, but I'm activated 10 days after graduation. So that is my life 24/7, the Army, which I am fully excited for. But it is a very different future than most CMCers are used to."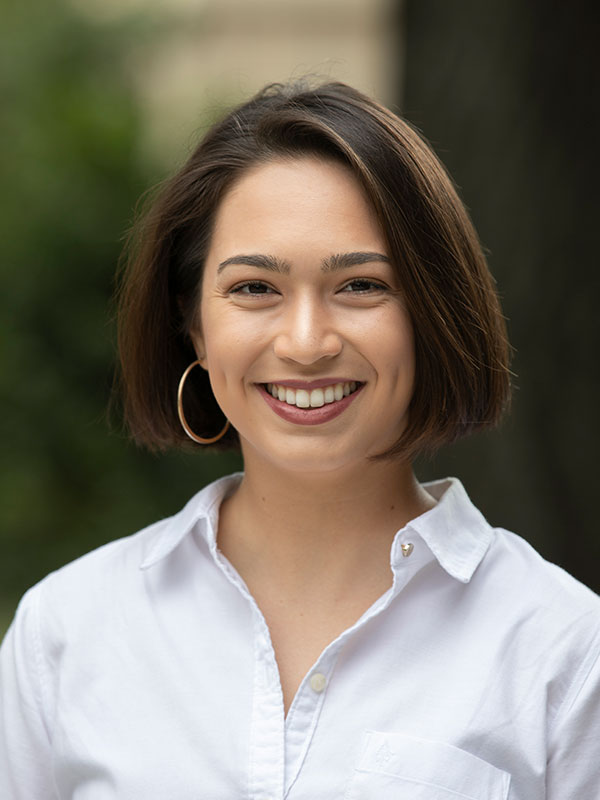 An indelible impression
In her four years on campus, Burton's dedication and polish have left an indelible impression on the young women and men in ROTC who rise for training as early as 4:30 a.m. Likewise, her professors identified Burton—who recently earned Best Overall Achievement in Military Science and the H. N. and Frances Berger Prize for Outstanding Senior Woman at CMC's senior awards night—as a leader and difference maker as early as her first semester.
"Lindsay has always brought an astonishing amount of passion and energy to everything she has done. She has worked in political campaigns, interned for the U.S. House Committee on Foreign Affairs, conducted research at the Rose Institute, served as a mentor for first-generation students, and joined the fight against sexual assault. And that's just a sample," said Jack Pitney, Roy P. Crocker Professor of American Politics.
"Her determination and strength of character are nothing short of awesome. I'm proud to have been her academic adviser, and am glad that she will be serving in the United States Army. Our country is a little safer with Lindsay in uniform."
Burton majored in government and Middle East studies, and her academic pursuits have taken her to Jordan and Morocco to study Arabic, which is classified as a critical language for U.S. national security. Only the timing of her military orders prevented a third trip to the Middle East this summer on a State Department scholarship for more study of what Burton calls "a beautiful language."
One of her favorite moments at CMC came during her internship with the Foreign Affairs Committee as part of the Washington Program. Before a visit by dignitaries from the Middle East, Burton cautiously approached a staffer: "Hi, I just wanted to say if you need anyone to hold the door or check any individuals in, I lived in Jordan for a short duration and was studying Arabic. It was a life-changing experience," Burton told her.
"Wait a minute, you lived in Jordan?" the staffer said, then assigned Burton to take notes during the meeting.
"So, here I was sitting in the middle of all these Congress members and a few feet away were King Abdullah and Queen Rania of Jordan," Burton said. "It was just incredible."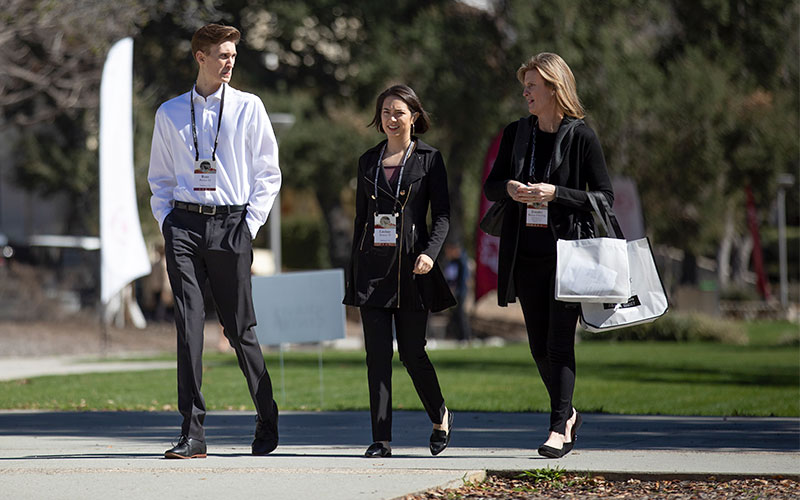 Leadership in action
Burton's deepest connections haven't been with royalty, of course, but the people she has trained with and guided. Sometimes that means teaching them the finer points of the uniform. Sometimes it means directing them during field exercises at the Camp Pendleton military base on the California coast.
"Going out there, it's always a tough weekend," said ROTC cadet Robin Peterson '22. "You're sleeping on the ground. You're eating MREs—Meals Ready to Eat— so it's not great food. But she's always there encouraging us, like, 'Hey, it's only two more days. You're doing great. Make sure you're drinking water and staying focused.'"
Burton's leadership style, say Peterson and Jordan Venglass '21, is both professional and personal.
"She's really hands-on and she wants to help everyone around her," said Venglass, who like Burton is a first-gen student. "I think that just comes from her thankfulness for the position that she's been put in and the ability and opportunity she's been given. I think being first-generation definitely plays into that."
Burton's leadership, the cadets say, is also authentic. The other women in ROTC—there were four in the most recent first-year class—instinctively looked to her.
"I think that bringing femininity to this space is important. I tend to be feminine, so I don't want to lose myself in the job that I'm doing or the profession that I'm taking on," Burton said. "And why is femininity something to be looked down upon? It's something that can contribute to the force or really any organization at large."
A career is launched
Burton doesn't know how long she'll stay in the Army, but she envisions a career related to defense, diplomacy, or government. She'll start life after college back at Fort Knox as part of the staff training the next crop of cadets. Then she'll go to Virginia to train for her own duties—maybe get a chance to jump out of a plane as a paratrooper—then go on to her post as an ordnance officer in Hawaii.
"At the end of the day, it's not the tanks or the weapons or anything else, it's people that make up the Army," she said. "I've worked with a breadth of people from all walks of life, all over the country, over the past four years through ROTC. All of the mentorship and work with them inspired me, ultimately, to go active duty.
"Did I come from an elite education? Yes. But I'm also a first-generation college student. I know what backgrounds the majority of them are coming from. And I feel like I could put on these two hats and hopefully utilize all the skills and experiences I've acquired for the better of the Army."
—Robyn Norwood
Contact
Office of Public Affairs and Communications
400 N. Claremont Blvd.
Claremont, CA 91711
Phone: (909) 621-8099
Email: publicaffairs@cmc.edu

Media inquiries: Gilien Silsby
Phone: (213) 500-8673
Email: gsilsby@cmc.edu