NCAA postseason competition looms for four CMS fall teams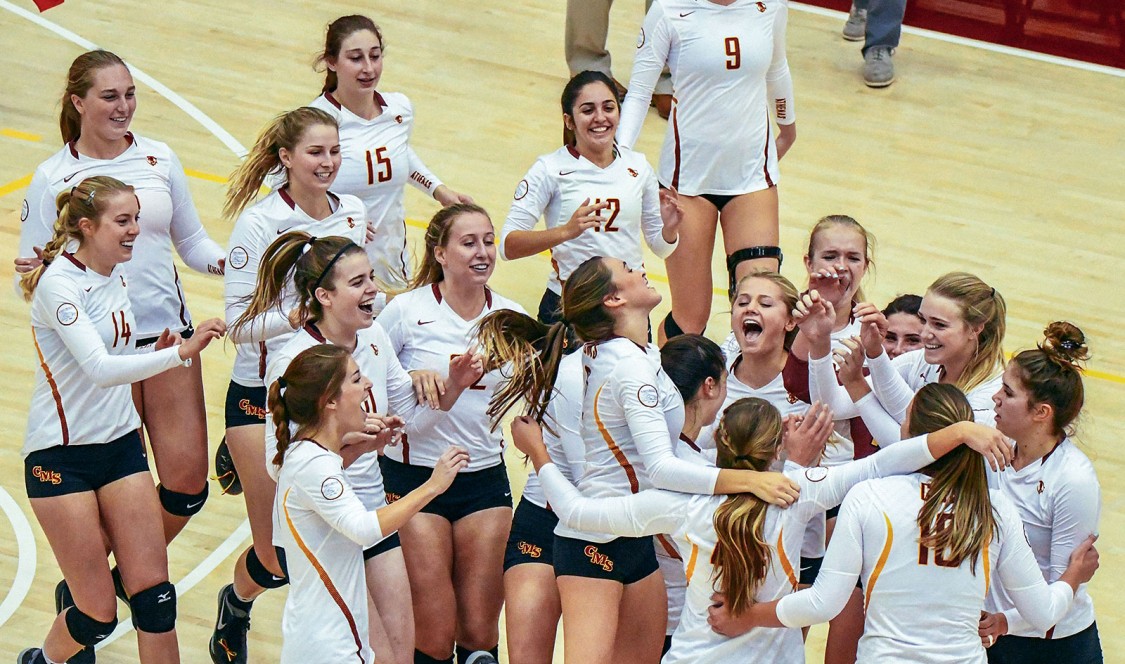 Four of the seven Claremont-Mudd-Scripps fall sports teams have advanced to NCAA postseason competition. Volleyball, women's soccer, men's cross country and women's cross country have extended their seasons.
Cross Country
The NCAA West Regionals for the Athenas and Stags are scheduled to start at 10 a.m. on Saturday, Nov. 12. The event is in Salem, Ore., and is hosted by Willamette University. The top finishers from regionals will be invited to compete in the NCAA Division III National Championships that take place on Nov. 19 in Louisville, Ky. The Athenas and Stags each won their respective Southern California Intercollegiate Athletic Conference (SCIAC) Championships on Oct. 29. It was the Athenas' seventh conference championship in a row and 26th overall; the men's cross country team has now won five in a row and 16 overall.
More information about the NCAA Cross Country West Regional is available online.
Women's Soccer
After defeating third-seeded Cal Lutheran, 3-2, in overtime in the SCIAC Postseason Tournament semifinals on Nov. 2, the top-seeded Athenas cruised to a 4-0 win over Chapman in the conference championship match on Nov. 5 at Pritzlaff Field. As conference tournament champion, CMS earned the SCIAC's automatic bid to the NCAA Championships, the first for the Athenas since 2013. It was the Athenas' fifth SCIAC Tournament championship overall. CMS now faces Pacific Lutheran in an NCAA first-round matchup starting at 1:30 p.m. on Saturday, Nov. 12, at Pomona-Pitzer. The Athenas are part of a four-team regional hosted by Pomona-Pitzer on Nov. 12-13.
NCAA First and Second Round information is available online. Live Stats and Video are also available.
Volleyball
CMS has qualified for the NCAA Division III Championships for the fourth consecutive season. CMS received an at-large bid to the NCAA Tournament as the SCIAC regular-season co-champion and postseason tournament runner-up. CMS will head to Dallas and the University of Texas at Dallas for a first-round match against Colorado College at 3 p.m. CST on Friday, Nov. 11. The Athenas are part of an eight-team regional hosted by Texas-Dallas from Nov. 11-13.
NCAA Regional information is available online. Live Stats and Video are also available.
Contact
Office of Strategic Communications & Marketing
400 N. Claremont Blvd.
Claremont, CA 91711
Phone: (909) 621-8099
Email: communications@cmc.edu

Media inquiries: Gilien Silsby
Phone: (213) 500-8673
Email: gsilsby@cmc.edu