Hiram E. Chodosh, Claremont McKenna College's President-Elect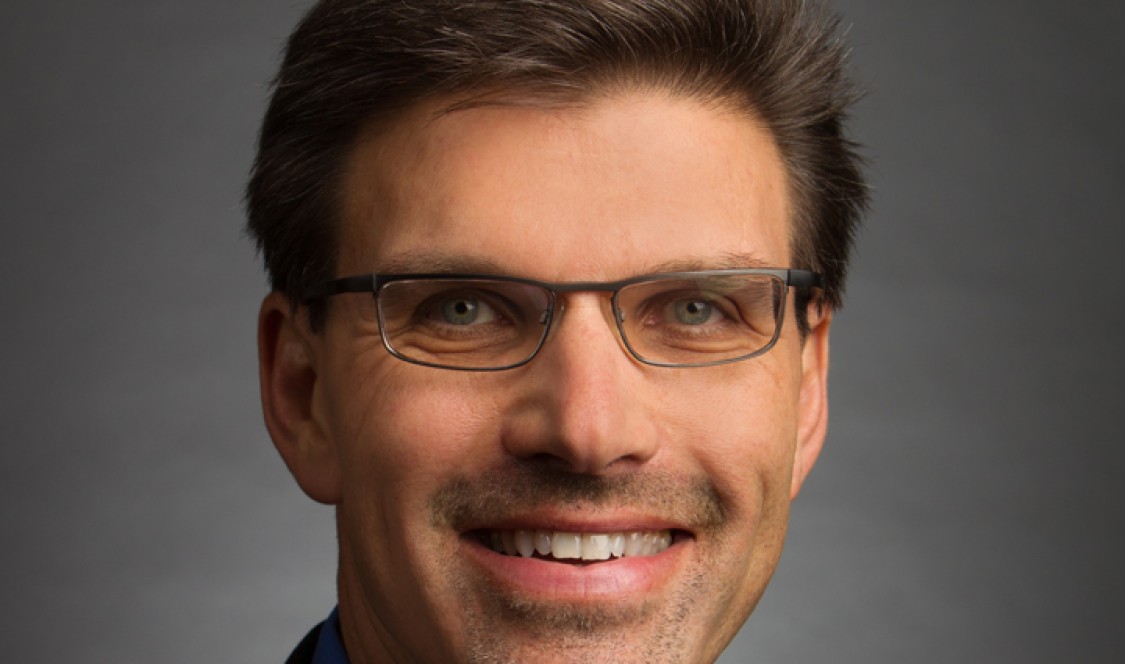 The Board of Trustees of Claremont McKenna College (CMC) has elected Hiram E. Chodosh as CMC's fifth president. President-elect Chodosh, 50, serves as Dean of the S.J. Quinney College of Law at the University of Utah, where he is also the Hugh B. Brown Endowed Presidential Professor of Law and Senior Presidential Adviser on Global Strategy.
Chodosh will take office on July 1, 2013, and succeeds Pamela B. Gann, who has served as President of CMC since 1999. She will continue at the College as a Professor of Legal Studies.
"Together with my fellow trustees, I am very pleased to welcome Hiram to CMC," said Board Chairman Harry T. McMahon '75 P'08 P'09. "He was the unanimous choice of the Board and the Search Committee to lead the College, as it moves forward in the 21st century. He is not only a brilliant academic and highly respected administrator, but also has the energy and creative spirit that mark a true educational innovator. Hiram understands that a strong liberal arts education is the foundation for producing the next generation of leaders who will make a difference in the world. His own impressive career exemplifies the unique mission of CMC: combining the liberal arts with real world and public policy experience. We are all looking forward to working with him."
Chodosh is a leading expert in institutional justice reform and the author of six books. He has served as a Senior Fulbright Scholar in India and as an advisor to the U.N. Development Programme in Asia, the World Bank Justice Reform Group, the International Monetary Fund Legal Department, the State Department, and many supreme courts, ministries, and commissions in the Middle East and Asia. He received the Gandhi Peace Award in 2011. Recognized for designing and executing groundbreaking educational models to enhance leadership experiences for students, interdisciplinary research projects, the use of technology, and global education, Chodosh was recently named one of the 25 most influential legal educators by the National Jurist magazine.
"I am both humbled and honored to be named the next president of Claremont McKenna College," Chodosh said. "The faculty, students, staff, and Board, under the inspired leadership of Presidents Pamela Gann, Jack Stark, and George Benson have created a global treasure in higher education. CMC's stunning success grows from the College's singular, historic commitment to leadership in the world through the creative power of the liberal arts. I am eager to learn from and work with the CMC community to build upon this special legacy."
Chodosh's election resulted from a careful and rigorous search process, guided by a 15-member Presidential Search Committee drawn from Trustees, faculty, students, and alumni.
"Hiram is a first-class legal mind, and an exceptional scholar who is poised to lead this institution on to greater heights," said Presidential Search Committee Chair and Trustee David Mgrublian '82 P'11. "We identified, reviewed, and met with an outstanding pool of candidates and I am delighted that Hiram will be the new president at CMC."
Search Committee member Paul Hurley, the Edward J. Sexton Professor of Philosophy, said, "I am thrilled and gratified that Hiram has agreed to serve as the College's next president. His life to date is a testament to the extraordinary value and power of a liberal arts education. I am confident that he will be an inspiration to our students and a true partner with our faculty."
Chodosh was born in Elizabeth, New Jersey, and attended Hillside High School in Hillside, New Jersey. He received his B.A. from Wesleyan University and his J.D. from Yale Law School. He is married to Priya Junnar and they have two children, Saja, 20, and Caleb, 17.
Claremont McKenna College (CMC) is a private liberal arts college with a curricular emphasis on economics, government, and public affairs. Established in 1946, CMC is a member of The Claremont Colleges in Claremont, California.
Contact
Office of Public Affairs and Communications
400 N. Claremont Blvd.
Claremont, CA 91711
Phone: (909) 621-8099
Email: publicaffairs@cmc.edu

Media inquiries: Gilien Silsby
Phone: (213) 500-8673
Email: gsilsby@cmc.edu