Raymond Remy '59, Los Angeles political and civic leader, CMC life trustee, dies at 82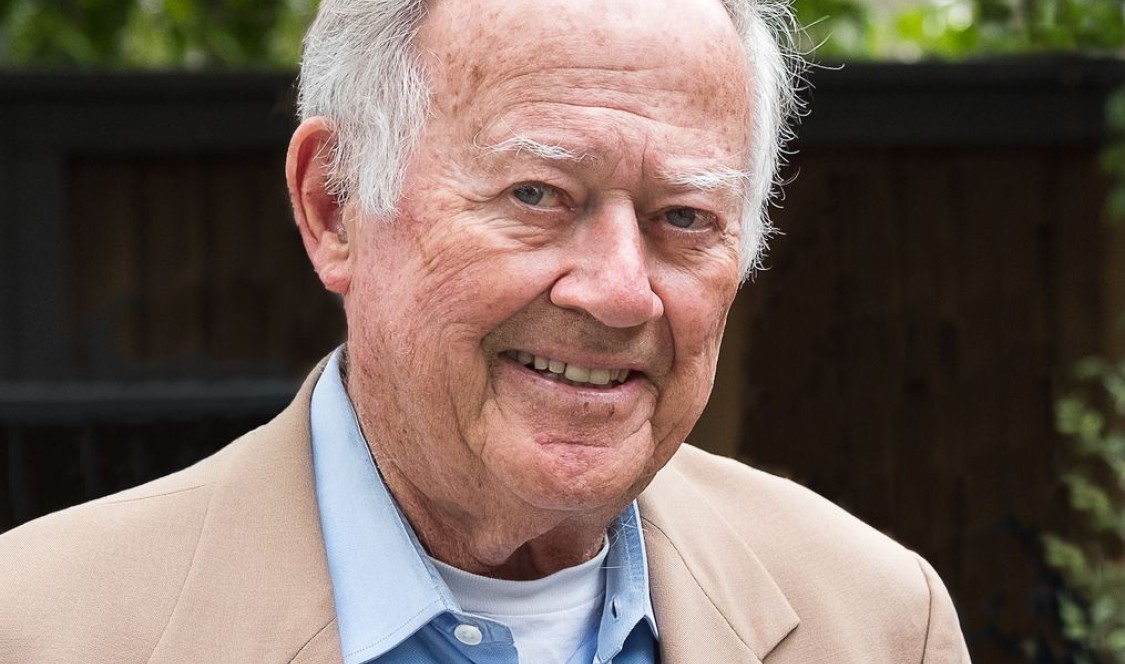 Raymond Remy '59, an influential leader in Los Angeles public affairs and life trustee of Claremont McKenna College, died on December 21. He was 82.
A longtime resident of South Pasadena, Remy was president of RR Consulting, the political consulting firm he founded. He was a key figure in the rise of Los Angeles as a global metropolis. Remy was chief of staff and deputy mayor to Mayor Tom Bradley during a period of great economic and cultural advancement for Los Angeles.
In both his position with Mayor Bradley and as a director of the Metropolitan Transportation Authority, Remy was a leader in the development of Los Angeles' first subway line. Following his City Hall service, Remy became president of the Los Angeles Area Chamber of Commerce. Remy reinvigorated the organization by restoring its influence in public policy advocacy; he also helped the organization transform its leadership by recruiting women and minority board members.
Remy shared his expertise with CMC as a trustee since 1987 and as a director of the CMC Alumni Association, and a member of the board of governors for the Rose Institute for State and Local Government, from which he received the Rose Award for Public Service in 2012. The CMC Alumni Association awarded Remy the George C.S, Benson Distinguished Achievement Award.
President Hiram Chodosh said Remy "gave so much of himself directly to CMC. As a student, alumnus, chair of the Rose Institute, trustee, life trustee, and exemplary leader of greater Los Angeles, he advised and mentored with the strongest principles and most generous spirit."
Throughout his career, Remy headed some of the most powerful associations and commissions in California. He was executive director of the Southern California Association of Governments, commissioner of the state Fair Political Practices Commission, and headed the California Employment Development Dept.
Remy was also president of the American Society of Public Administration.
A San Francisco native, Remy was student body president at San Rafael High School. He majored in political science at CMC and completed a master's degree in public administration at UC Berkeley. Remy served for six years in the California National Guard.
In college, Remy embodied the scholar-leader ideal cultivated by CMC's founders. President Emeritus Jack Stark '57 recalled Remy's campus job was checking-in students at the dining hall. "He got to know every student," Stark said, noting that recognition helped Remy win election to the presidency of both his class and the student body.
Jil Stark SC '58, who as Scripps student body president worked with Remy on student government matters, said Remy's popularity also grew out of his skill as a top tennis player for the Pomona-Claremont varsity. "We all went to the matches then. He was a great player and so exciting to watch."
Jack Stark said his friendship with Remy grew even stronger when they served CMC together as president and trustee, respectively. Stark said Remy was a leader in creating and governing the College's research institutes, and he was passionate about supporting students. Remy created the Remy Mahoney Fellowship, through which he mentored a student on financial aid throughout their four years at CMC.
Classmate Glenn Hickerson '59, a CMC honorary trustee, said Remy derived great happiness from his connection to CMC students. Hickerson said Remy often told him mentoring the Remy Mahoney fellows gave him "extraordinary satisfaction."
One of those students, Gavin Landgraf '14, now a Yale law student, said Remy met with him several times a year when he was on campus for board meetings, and once a semester Remy came to Claremont specifically to take Landgraf to lunch. Landgraf soaked up Remy's stories of Los Angeles politics, which solidified his interest in pursuing a career in public service. Landgraf also sought Remy's advice on some major personal decisions. He asked Remy how he might know he was ready for marriage. "He told me commitment is a beautiful thing," said Landgraf, who married in 2018.
Aditya Pai '13, said that during and after college, Remy always made time for him and was generous in introducing him to others who could provide specific advice. Remy's mentoring style, Pai said, was not to recommend a course of action, but to ask questions, provide information, and facilitate introductions to others. When Pai was considering a run for congress this year, he said Remy's questions, though seemingly obvious, were ones candidates can overlook. "He asked me why I wanted to run, if I was prepared for an establishment backlash if I ran against an incumbent," Pai said. "He also asked me how much I knew about local issues, even though it was a federal office." Remy's questions guided much of his exploratory work, said Pai, who ultimately decided not to run.
David Mgrublian '82 P '11, chair of the Board of Trustees, said Remy was "a mentor to me and many others on the CMC Board on how to be an effective trustee. In over 30 years of service, he rarely, if ever, missed a Board meeting and always came to them well prepared to discuss and debate the issues facing the College. His wisdom will be sorely missed."
Remy is survived by his wife Sandra, daughters Erin Petrossi and Kimber Edwards, nine grandchildren, and four great-grandchildren.
Memorial Service will be held on Saturday, January 11, 2020, 1:30 pm, McKenna Auditorium, CMC Campus.​
Contact
Office of Public Affairs and Communications
400 N. Claremont Blvd.
Claremont, CA 91711
Phone: (909) 621-8099
Email: publicaffairs@cmc.edu

Media inquiries: Gilien Silsby
Phone: (213) 500-8673
Email: gsilsby@cmc.edu