Rose Institute guides local governments in response to Census 2020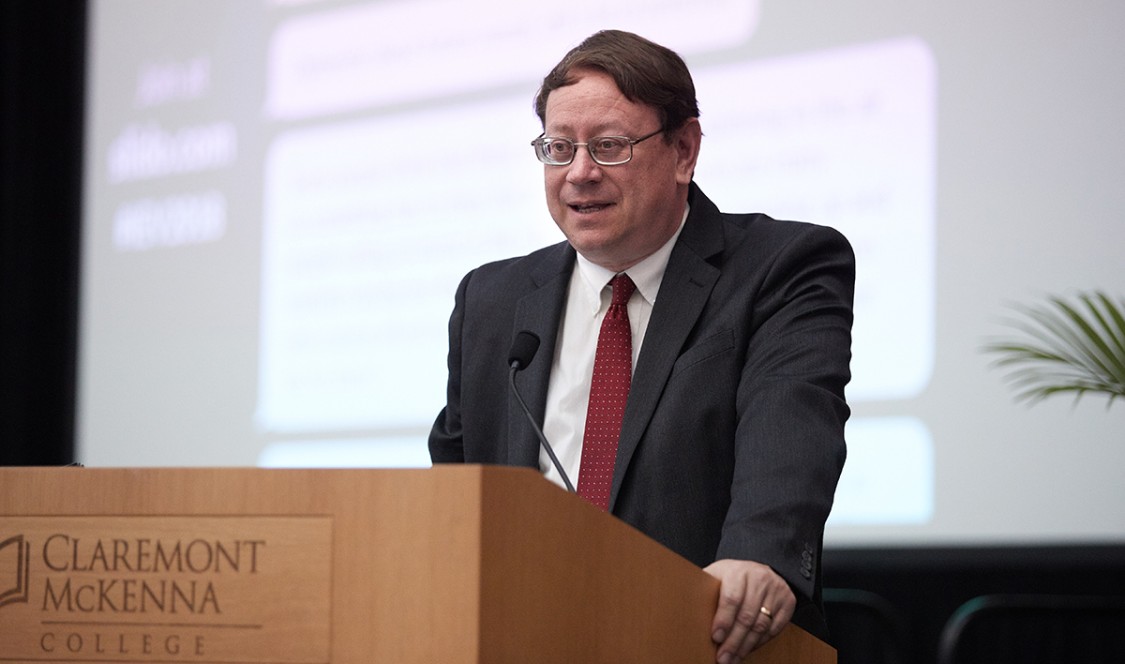 Every 10 years, CMC's Rose Institute of State and Local Government hosts a conference that coincides with the U.S. Census, offering valued expertise to government professionals grappling with how to manage the redistricting process, as well as new laws and regulations.
In the modern era of redistricting, all district lines must be reviewed after the Census to meet strict requirements for population equality and voting rights protections.
This decade's conference, 2021 Redistricting: New Rules for California Local Governments, to be held on Sept. 17, boasts a robust lineup of presentations and panel discussions led by California experts. Topics will focus on understanding current legal requirements and timelines tied to receipt of the Census data. Civil rights attorney Angelo Ancheta will deliver the keynote. Ancheta was a member and chair of the 2010 California Citizens Redistricting Commission.
"We gear the conference primarily for local government officials, members of the media, and citizen groups to deepen an understanding of these issues," said Andrew Busch, director of the Rose Institute. "The purpose is to walk through what local governments need to do to conduct their redistricting process based on Census information. It's not only a process that's done at the congressional level, but cities and school districts will also be affected. Many of the government professionals who attend may not have been through this process before."
The timeline for redistricting poses the thorniest challenge, as it will depend on when Census data are finalized and available. In early August, the Census Bureau announced that it will cease data collection a month earlier than planned, throwing a wrench into the original timeline.
"Whatever happens, we'll have the most up-to-date information possible," said Busch, Crown Professor of Government and George R. Roberts Fellow at CMC.
The Institute originally planned to host two conferences in 2020, one in April in Claremont and the other in June in Northern California. Both in-person events were postponed due to California's shutdown orders. Now the conference's organizers have bundled and revamped them into one all-virtual event.
While Busch acknowledges that there are challenges to hosting an all-virtual conference, he also sees a significant benefit: More people will be able to attend, including those who might have found it difficult logistically and budgetarily to travel. "Now people can attend from all over the state and it will be more accessible," he said.
Doug Johnson '92, a research affiliate at the Rose Institute and an expert on California local redistricting, assisted with organizing the conference and is leading two panels. "The Rose Institute is known as the leading resource in this area, on both the demographic and legal sides. We have first-hand practical knowledge," he said.
Over the years, the Rose Institute has heavily engaged with the redistricting process, publishing reports, creating maps, researching reforms, and analyzing demographic changes. The work is timelier than ever, said Johnson.
"Due to the California Voting Rights Act, there are three times the number of California counties, cities, and school districts that will have to redistrict next year," he added. "We can help them address it."
While attending CMC, Johnson was a student manager at the Rose Institute. "I was interested in politics and government, in general. The Rose Institute brought redistricting to my attention. There are only about 20 experts on redistricting in the whole country because it's a topic that only comes up every 10 years," Johnson said. "The Institute has research going back to the 1950s, and Claremont offers the best training in this field nationwide."
Bryn Miller '19 worked at the Rose Institute her entire time at CMC, spending her senior year as the new hire manager. Now she's managing the team of CMC students handling logistics for the upcoming conference, working for Ryder Todd Smith '96, vice chair of the Rose Institute Board of Directors and president of Tripepi Smith. Smith is donating all labor to do the technical set up for the conference and also leading the community outreach panel.
While at CMC, her favorite project was working on the "Video Voter" series that described ballot measures. "Doing research on policy at the state and municipal level was central to my CMC experience," Miller said. "The Rose was a great place for me."
To register for the conference, click here.
Registration fee is $50.
(MCLE credit will be available)
View 2020 Census and the New Redistricting Cycle Webinars
—Anne Bergman
Contact
Office of Public Affairs and Communications
400 N. Claremont Blvd.
Claremont, CA 91711
Phone: (909) 621-8099
Email: publicaffairs@cmc.edu

Media inquiries: Gilien Silsby
Phone: (213) 500-8673
Email: gsilsby@cmc.edu