This fall brought more provocative speakers, discussion to the Athenaum
This Fall was another great season of informative and provocative lectures from a bevy of movers, shakers, thinkers, leaders and luminaries.
In case you missed them, see video of entire talks from select Fall speakers at the Athenaeum.
Video: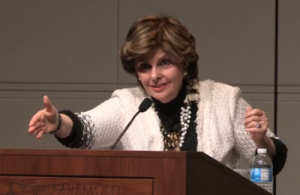 Gloria Allred
Gloria Allred, "Women's Rights and Women's Wrongs – Sexual Harassment in the Workplace and Sexual Assault on College Campuses"
Charles Armstrong, "North Korea and the World, a Complicated Relationship"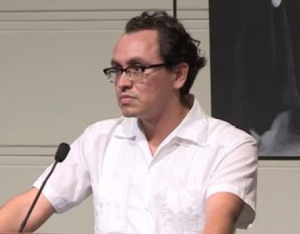 Gustavo Arrellano
Gustavo Arrellano, "Ask a Mexican!"
Joanna Auron-Gorska, Piotr Stasiak, Rabbi Hiam Dov Beliak, "A Panel Discussion on Jewish Renewal in Poland"
Will Barndt, "How To Get A Job Anywhere: The Nationalization of Our Liberal Arts Colleges"
Yehuda Bauer, "The Warsaw Ghetto Rebellion- A New Look"
Roger Berkowitz, "Hannah Arendt, Eichmann, and the Holocaust"
Richard Breitman, "FDR and the Jews"
Tyler Burge, "Perception: Origins of Mind"
Thanassis Cambanis, "The Arab Uprisings Aren't Over"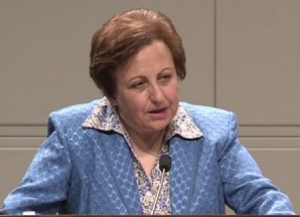 Shirin Ebadi
Shirin Ebadi, "Human Rights and the Role of Faith in World Peace"
James Fadiman, "The Psychedelic Renaissance: Promise and Pitfalls"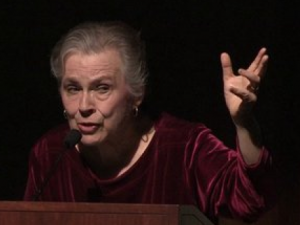 Dorothy Fadiman
Dorothy Fadiman, "When a Filmmaker's Passion Catches Fire: An Evening with Documentary Producer Dorothy Fadiman"
Lev Gonick, "From Digital Campus to Connected Community: The Story of NEOhio's OneCommunity"
Madeline Hsu, "How Chinese Immigrants Became Model Minorities: Intellectuals, Refugees, and Immigration Selection, 1908-1962"
Jonathan V. Last,"No More Babies: What to Expect When No One's Expecting"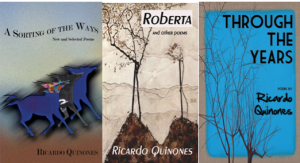 Books of poetry by Ricardo Quinones
Ricardo Quinones P'89, Todd Mandel, A. Richard Sogliuzzo, Luigi Pirandello, Rachel Vetter Huang, "The Way We Used to Be: Dreams of Americana in Verse"
Swami Sarvadevananda, "Vedanta, Vivekananda, and Human Excellence: Living a Balanced Life of Doing and Being"
Vera Schwarcz, "The Small, Still Voice of the Past: How Memory Studies Changed Historical Truth in China, and Beyond"
Kevin Tan '86, "Lunch with a Leader: Yes I Can! Short Stories of Creative Problem Solving"
Zach Wahls, "What Makes a Family?"
Jeff Wasserstrom, "China Beyond the Sound Bites"
Also, see these one-on-one interviews with Athenaeum speakers:
Guy Sorman on "The Silent Strength of Liu Xia" photography exhibit
Bill Gross, Founder of Idealab, "Talks Business"
Contact
Office of Public Affairs and Communications
400 N. Claremont Blvd.
Claremont, CA 91711
Phone: (909) 621-8099
Email: publicaffairs@cmc.edu

Media inquiries: Gilien Silsby
Phone: (213) 500-8673
Email: gsilsby@cmc.edu