Students break down the ballot
Rose Institute releases video voter guide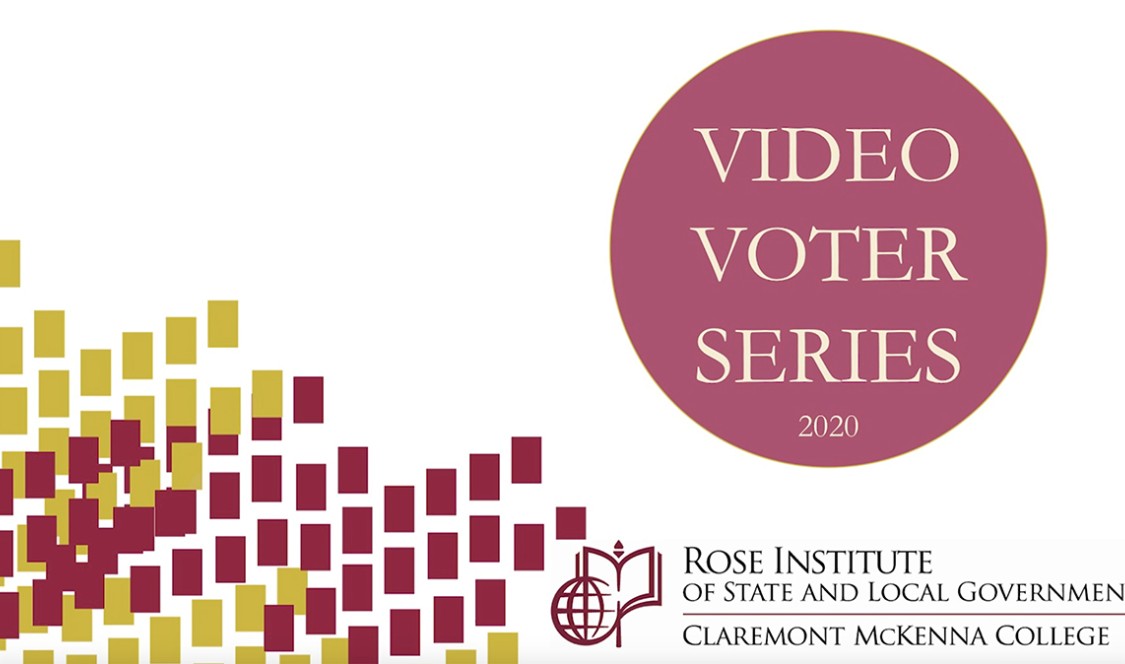 Just in time for election season, as California voters pore over their voting materials, the Rose Institute of State and Local Government at Claremont McKenna College has released a nonpartisan resource to help them understand the complicated propositions on the November ballot.
In brief videos close captioned in English and Spanish, students at the Rose Institute analyze each of the 12 propositions, providing useful background material in a digestible format.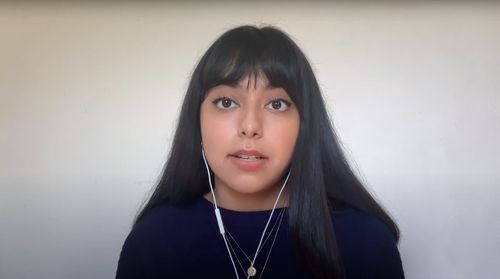 "These videos are designed to benefit all voters, especially those who are younger and get much of their political information through social media and other online platforms," said Ken Miller, a CMC government professor and associate director of the Rose Institute.
"Our students are able to explain California's complex ballot propositions in a concise, accessible way," Miller said.
Student teams at the Rose Institute have produced the "Video Voter" series every general election year since 2014. In past election cycles, the videos have reached more than 100,000 views online.
This year, the project faced new challenges because the COVID-19 pandemic forced the Claremont campus to close and required the team to collaborate from a distance.
Eight students, hailing from five different states, worked together remotely to research, write, film, and produce videos explaining this year's ballot measures.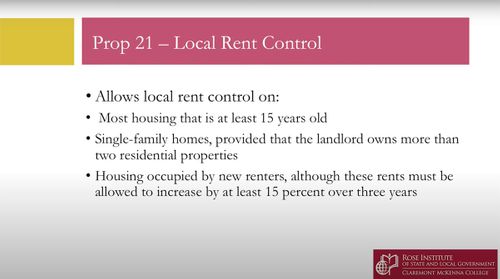 "We knew it would be harder to complete the project this year, but we were committed to making it happen," said Nathan Tran, a Pomona College sophomore from Tracy, Calif., who works at the Rose Institute. "The whole team really wanted to help voters understand ballot measures, without partisan spin."
"This year's propositions include many issues that students care about, including affirmative action, rent control, voting rights, and the treatment of drivers for companies like Uber and Lyft." Tran said.
The videos are available on the Rose Institute website at www.roseinstitute.org/video-voter-series, as well as on YouTube, Instagram, Facebook, and Twitter.
Contact
Office of Public Affairs and Communications
400 N. Claremont Blvd.
Claremont, CA 91711
Phone: (909) 621-8099
Email: publicaffairs@cmc.edu

Media inquiries: Gilien Silsby
Phone: (213) 500-8673
Email: gsilsby@cmc.edu