U.S. News & World Report
U.S. News & World Report today released its 2016 edition of Best Colleges on September 9th, ranking Claremont McKenna College No. 9 in the "Best National Liberal Arts Colleges" list. CMC is tied in ninth-place with Davidson College and the United States Naval Academy.
Additional results for CMC in the U.S. News rankings include: sixth in Faculty Resources; seventh in Student Selectivity; ninth among High School Counselors; 10th in Graduation and Retention rates; 13th in Financial Resources; and 17th in Alumni Giving.
CMC is also included on U.S. News' rankings for "Best Value Schools," "Best Colleges for Veterans," "Campus Ethnic Diversity," "Economic Diversity," and "Most International Students."
View the complete U.S. News rankings of the 245 national liberal arts colleges here.
The U.S. News National Universities rankings can be found here.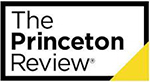 Princeton Review
In August, the Princeton Review released the 2016 edition of The Best 380 Colleges. In the following categories, the Princeton Review ranked Claremont McKenna: first in "Best-Run Colleges," and "Their Students Love These Colleges;" second in "Most Accessible Professors" and "Top Internship Opportunities;" third in "Best Career Services," "Best Quality of Life" and "Happiest Students;" fourth in "Best Classroom Experience," "Easiest Campus to Get Around" and "Lots of Race/Class Interaction;" and sixth in "Best Financial Aid."
CMC was also included in Princeton Review's list of "Best Campus Food," "Most Politically Active Students;" "Professors Get High Marks" and "Top 50 - Colleges That Pay You Back."
View the full Princeton Review Best 380 Colleges here.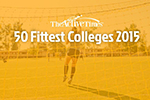 The Active Times
CMC was ranked second on The Active Times' "50 Fittest Colleges in America" in August. Factors considered in the ranking included looking at the data of America's top colleges and universities in addition to considering all aspects of fitness, health and wellness from the quality of and enthusiasm for a school's sports programs and its campus dining options, to the quality of health and safety on campus.
View the full list of the 50 Fittest Colleges in America from The Active Times here.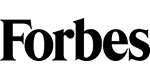 Forbes
Forbes came out with their annual rankings in July. In their "Top 25 Best Liberal Arts Colleges" list, Claremont McKenna College ranked #6 and in Forbes' "America's Top Colleges Ranking," CMC ranked #18 out of 650 schools.
The full list of Forbes' Top Colleges can be viewed here.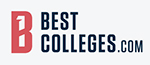 Best Colleges
Best Colleges released its 2015 ranking in June. CMC was ranked first in "Lowest Student Loan Default Rates" among national private schools. Additional results from Best Colleges include second for "Best Four-Year Colleges in California."
You can see CMCs full rankings and methodologies here: https://www.cmc.edu/outcomes/rankings.