Up for the 1946 challenge
CMC community shares the love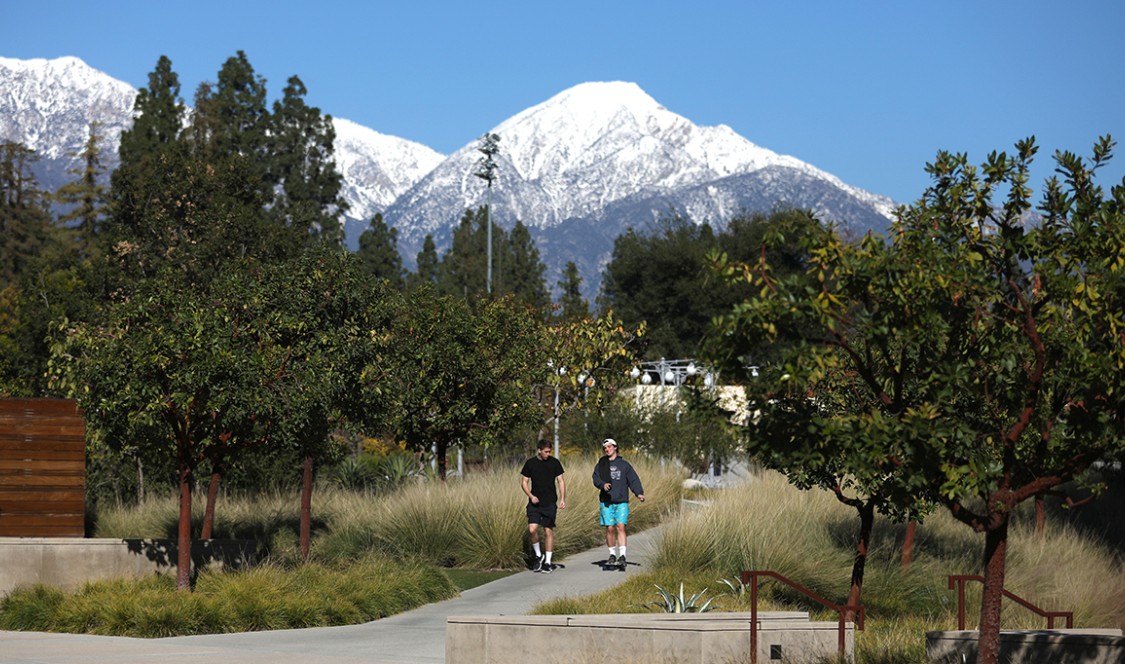 During this year's 1946 Challenge, we asked a simple question: "What do you love about CMC?" More than 2,000 students, alumni, faculty, staff, and parents enthusiastically responded with an engaging array of answers.
And, while everyone has their own reason to love the College, a cohesive theme emerged: CMCers truly love their tight-knit community.
Here are highlights from the 1946 Challenge, "Reasons to Love CMC"
"My best investment ever. After investing four great years of challenging intellectual development and great social development, you get a return on that investment of the opportunity to truly be whatever you want. The investment pays dividends every day." – Kerry Fanwick '76
"CMC has provided me with lifelong learning that continues to this day. My CMC education did not end 42 years ago when Jack Stark handed me my diploma from Claremont Men's College in Bagley Garden. CMC continues to help me lead a productive life as an informed citizen. This occurs through my engagement with the College through various alumni programs and my involvement with the Randall Lewis Center for Innovation and Entrepreneurship. So, I donate to CMC because of the incredible education I continue to receive from the College. It is a small way of expressing my gratitude and helping current students obtain an engaged college experience." – Mark Schwartz '78
"We feel fortunate that our daughter is receiving a top-notch education while also 'finding herself' in the Claremont corner of the world." – Dianna and Jim Goldman P '23
"CMC changed the trajectory of my life. The focus on undergrads allowed me to connect with faculty (some of whom I'm still in touch with 16 years after graduating). It afforded me opportunities to see the world. My experiences there led me into a profession that I love." – John Reilly '04
"The #1 thing I love the most about CMC is the opportunity for economic mobility it provides... I am so grateful to CMC for my postgrad success, because I now have the economic ability to be the safety net and uplifter for my family. The CMC learning experience has been so transformative to my life. – Rafael Velasco '19
"I loved learning from the phenomenal Literature department. A huge thank you to all of the CMC Literature professors. They gave me the training that I needed to earn a place in a PhD program which has been my dream. I am the first person in my extended family to earn an MA, and I will be the first to earn a PhD. So, thank you for that, from the bottom of my heart." – Ryan Banfi, Pitzer '17
Some 2,059 donors from across the country and around the globe contributed to the annual 1946 Challenge, raising more than $800,000. The Class of 2012 boasted the most alumni participants, while the parent donors of 2022 and 2023 tied for the most family participants.
This year, we focused on uplifting our students as they navigate the virtual CMC experience, with members of our community sharing their reasons for loving CMC in notes left on our social media platforms and website.
Reading through them, CMC President Hiram Chodosh noted: "There's a common thread that runs through the individual thoughts you shared during the challenge, and that is our shared commitment."
Athenaeum Director and CMC First Lady Priya Junnar said, "In this year of unimaginable difficulty…I think we will look back proudly on how collectively we did more than simply weather the storm."
Chodosh praised the efforts of the individuals who either offered to match donations or challenged their fellow CMCers to fund their favorite aspect of CMC. More than 60 of these challenges raised over $400,000, funding favorite sports teams, campus activities, and centers, such as the Athenaeum, and the Soll Center for Student Opportunities.
Jim Burgess, who is a CMC graduate '84 and parent '20, explained why he chose to contribute to the 1946 Challenge: "CMC encourages both a highly academic and practical approach to the issues we face, where students learn from the vibrant resources available in the entire CMC community – professors, students, alumni and parents."
He added that he strongly supports the Gould Center for Humanistic Studies at CMC. "The Gould Center is at the forefront of preparing students to adapt to the unknown and to tackle future problems creatively and with confidence," he said.
Francie Ghose '99 accepted the "CMC Sailing Class" challenge from Ambassador-at-Large
John Faranda '79 for contributions to CMC's alumni fund. Faranda personally reached out to alumni from the sailing class he's taught "on the beautiful waters of Newport Harbor" each fall for the past 30 years.
"I LOVED sailing class, and still think and talk about it!" Ghose enthused. "There are so many things I love about CMC, but I made a donation in recognition of my love for the sailing class!"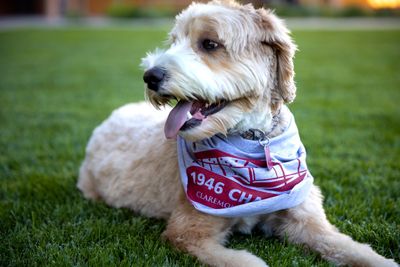 For other alumni, it was a career launch that inspired them to give. Entrepreneur Ian Hafkenschiel '08, co-founder and CTO of Seedstages, draws a direct line from his time at Claremont McKenna to his current professional success. "I love CMC because it fostered my first startup, Fantasy Congress, and CGU incubated my current venture Seedstages, to help get students startup internships," he said.
Many alumni cited the lasting friendships they made at the College, as well as Claremont McKenna's emphasis on sparking and encouraging intellectual curiosity. Rachel Kutteruf '04 offered details, "I made lifelong friends at CMC. They come from many different ethnicities, religious affiliations, and political parties. But despite our differences, CMC brought out the best in all of us and taught us the benefit of filling our lives with diverse perspectives."
— Anne Bergman
Contact
Office of Public Affairs and Communications
400 N. Claremont Blvd.
Claremont, CA 91711
Phone: (909) 621-8099
Email: publicaffairs@cmc.edu

Media inquiries: Gilien Silsby
Phone: (213) 500-8673
Email: gsilsby@cmc.edu