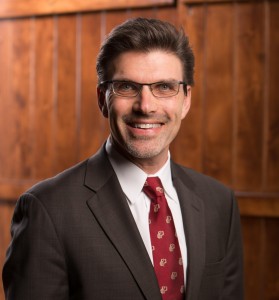 CMC President Hiram E. Chodosh
Dear CMC Community:
Happy 2015 and welcome back to campus!
I hope that each of you enjoyed a rejuvenating holiday break.
We look forward to a rewarding spring semester.
As we reflect on the disturbing national and international news this past month, we must reinforce our vital, joint commitments to understand and do more to take on the extraordinary challenges of our time.
From the challenges of race and criminal justice to security and immigration, from the promise of business, social, and scientific innovation to the depolarization of our national and global politics, let's take full advantage of our Ath programs this semester.
As we engage these issues, we will also intensify our collective efforts to:
• Reach our $100-million financial aid and scholarship fundraising goal;
• Fulfill the promise of the faculty roundtables on creativity, empathy, and courage, and many other strategic initiatives;
• Take bold steps forward in the reinforcement of personal and social responsibility; and
• Complete (on-time and on-budget) both the Mid-Quad renovations (by fall 2015) and the Roberts Pavilion (in spring 2016).
In the weeks to come, we will be reporting on our progress on these and other important priorities.
Thank you in advance for your ideas, critical reflections, and active support.
For now, I wish each of you a solid start to what promises to be an exciting, rewarding spring semester!
Very best,
Hiram
Contact
Office of Public Affairs and Communications
400 N. Claremont Blvd.
Claremont, CA 91711
Phone: (909) 621-8099
Email: publicaffairs@cmc.edu

Media inquiries: Gilien Silsby
Phone: (213) 500-8673
Email: gsilsby@cmc.edu