Alumni in Action: Col. Keith Nightingale '65
A Political Science major and ROTC student while at CMC, Col. Keith Nightingale '65 served two tours in Vietnam as a member of the Airborne and Ranger battalions. During his career, he took part in the Iran hostage rescue attempt, commanded forces in Grenada, and managed the Department of Defense Interagency Counterdrug Task Force for Latin America.
Upon retirement, Nightingale began reflecting on his life of Army leadership—and the lives of fellow veterans—by writing four books: "A Soldier Looks Back: Memories and Reflections of a Combat Veteran, from Normandy to Afghanistan" (2015); "Just Another Day in Vietnam" (2019); "Phoenix Rising: From the Ashes of Desert One to the Rebirth of U.S. Special Operations" (2020); and released earlier this year, "The Human Face of D-Day: Walking the Battlefields of Normandy: Essays, Reflections, and Conversations with Veterans of the Longest Day."
In honor of Veterans Day, Nightingale graciously shared a few thoughts with the CMC community.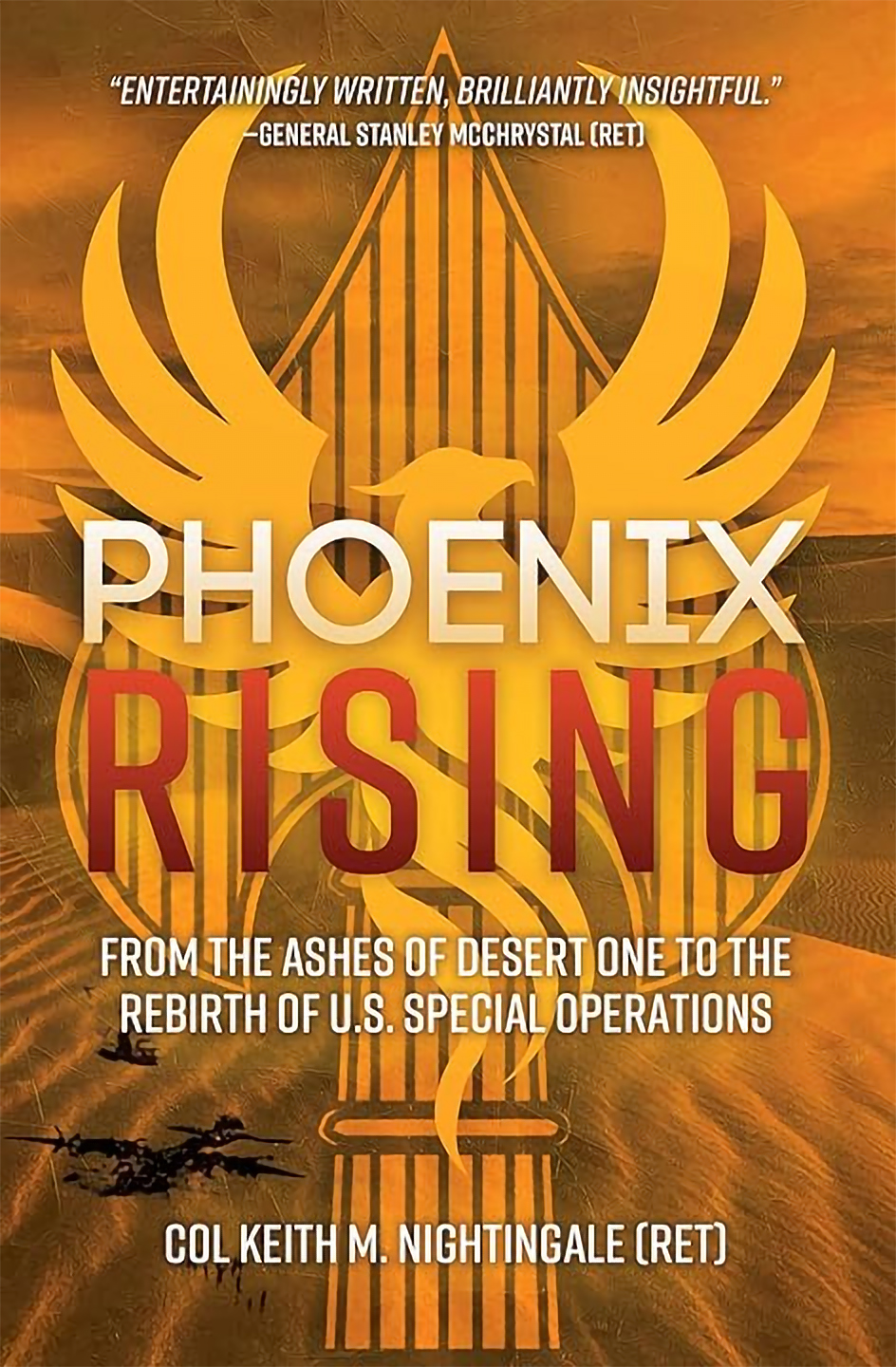 When did you begin writing about military history and how has that continued to influence your past, present, and future?
I have been writing for most of my adult life—one-word notes that conjured an experience. This served as the basis for my Vietnam book—sights, sounds, and smells as they affected my life while there and the associated actions. I wrote the Vietnam book over the space of three or four weekends as a cathartic exercise, in retrospect. This was the first serious book I attempted and it was somewhat effortless. The words just flowed.  
The Iran book was the result of journal notes I made while on the Iran rescue force—again as a cathartic act soon after the experience. The Normandy book is a true labor of love. It covers my 50-plus years talking to veterans as they walked me over the sites in which they fought. I lead the active duty troops every year over those same sites and attempt to be a bridge between them and The Originals (who served there).
What continues to draw you to these environments?
My love of history and the people that made it. I always try and find the human face behind the facts, which is why I am so enamored with Normandy having spent 50 years there walking and talking to The Originals.
I also retain my contacts in the military, both high and low ranking. I have mentored a lot over time as they progressed to positions of significant responsibility.
What have you learned from your conversations with veterans?
The veterans were uncommonly common, which I consider a great virtue. They were without ego or artifice. Incredibly humble. They simply wanted to explain what happened; where and who they were with. They invariably discussed their buddies who were killed and that they were the true heroes.
We have had millions serve over time, prepared to give their life for their friends and to experience something greater than themselves. It is our greatest wealth to have a seemingly bottomless pool of people willing to subjugate their lives for the benefit of others.
How do you reflect on your life and service—and the lessons that perhaps started at CMC?
I am thankful for both the education CMC provided that has lasted throughout my life and the associations I had while enrolled. Jim Williams, our football coach, taught me to respect myself and developed my self-confidence. Martin Diamond taught me to think, Orme Phelps how to write, and Irvin O'Connell how to reach for things sometimes unobtainable but well worth the try. 
Life is truly luck and timing and I have had a great share of both. CMC prepares and graduates execute.
Contact
Office of Strategic Communications & Marketing
400 N. Claremont Blvd.
Claremont, CA 91711
Phone: (909) 621-8099
Email: communications@cmc.edu

Media inquiries: David Eastburn
Phone (O): (909) 607-7377
Phone (C): (808) 312-8554
Email: deastburn@cmc.edu