CWPD at 10: Building bridges through writing
As Christine Crockett '01 considers the landmark moment of the Center for Writing and Public Discourse reaching its 10th anniversary, she's been thinking deeply about how writing shapes our world.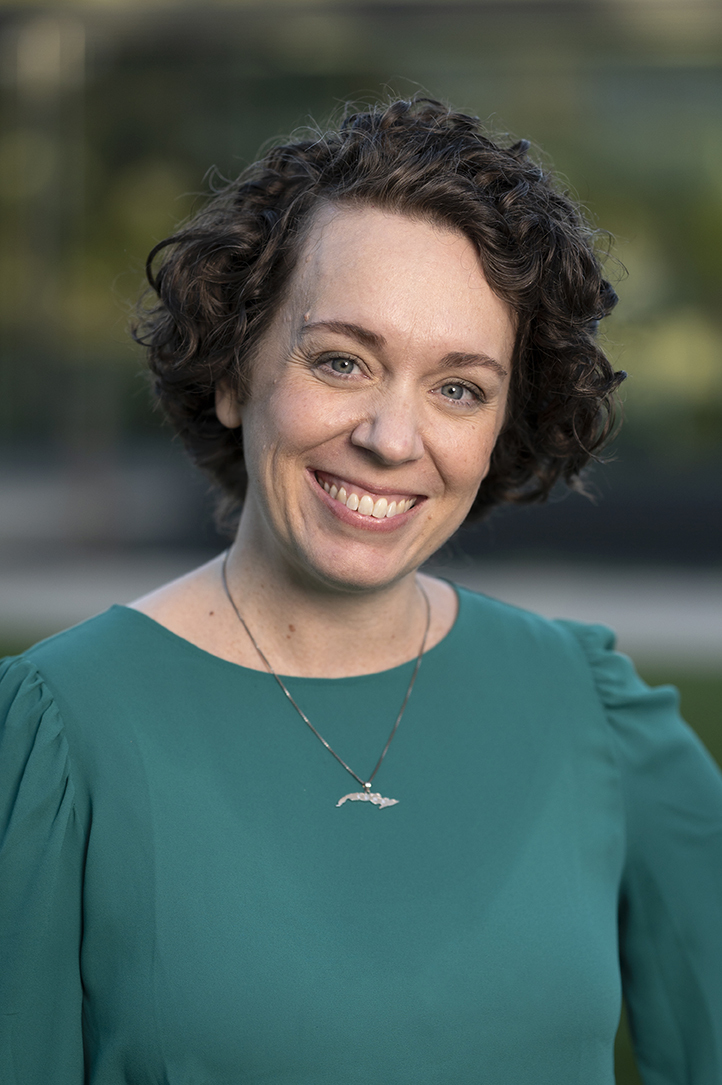 "I often think of writing as a bridge," said Crockett, who in addition to being the director of CWPD, teaches 18th and 19th-century British literature and freshman writing seminars. "Writing is the tool we use to create bridges across ideas, between people, and across experiences." 
A literature and history major when she attended CMC, writing enabled her to explore chosen disciplines and share her perspective with others. It was also the key that unlocked her ability to identify, state, and defend a position on any given subject—"and that skill has remained relevant to all aspects of my life to this day."
Reflecting on the past 10 years, Crockett says she's proud of the vibrant writing culture at CMC. "I will talk to students majoring in the sciences or in quantitative fields, and they're increasingly understanding how important effective communication skills are for them. I just love seeing that."
Since its inception in 2011, the CWPD has supported numerous students (some 1,500 consultations a year) via one-on-one peer tutoring. The center also offers multilingual writing support, and is the home for the new Writing Associates program, which pairs writing consultants with first-year seminars and GE courses.
Jazmyn Juarez '22, a molecular biology and religious studies major, works at the CWPD as a head consultant and is a writing associate for students in organic chemistry, assisting them with composing their lab reports.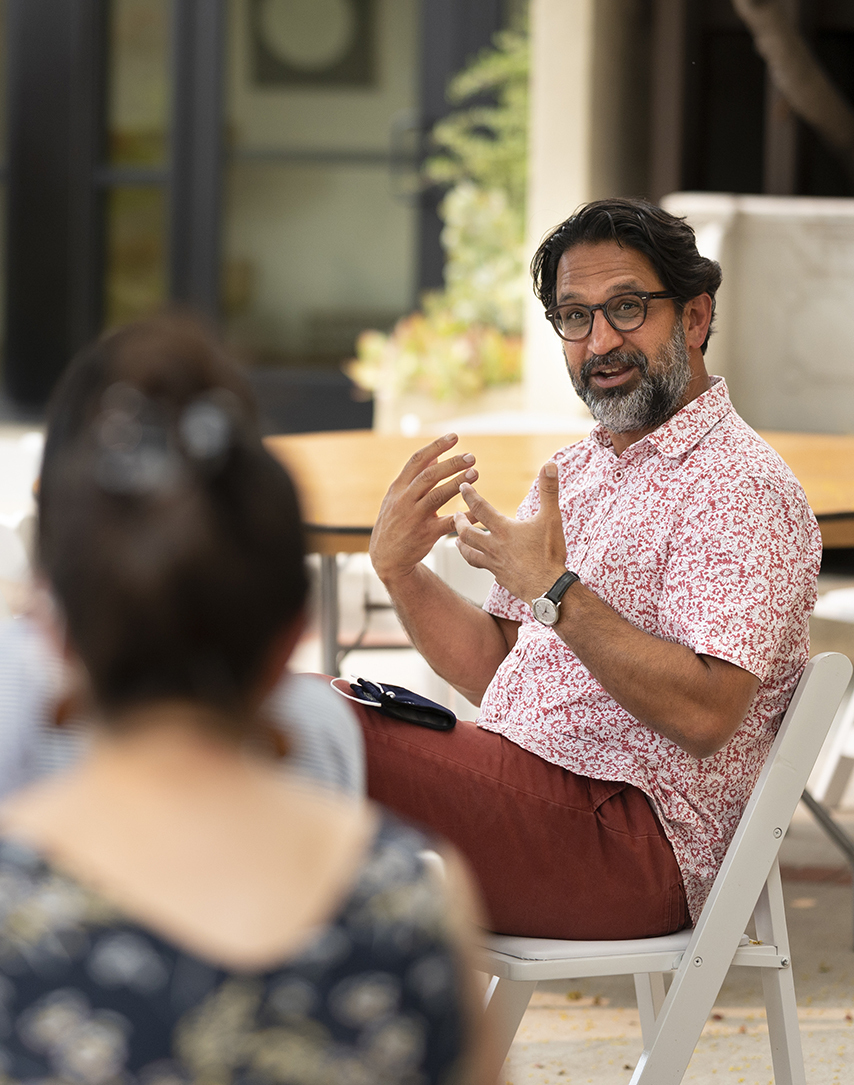 "I've really appreciated getting to build relationships with people and see how they think about things differently," she said. "Being a consultant ends up meaning that you have conversations with people about cool things they're really passionate about. I've really enjoyed being a part of this little community of people who are expressing their thoughts through writing." 
Juarez herself began visiting the CWPD for consultations as a first-year student. "I started booking appointments at the CWPD, twice a week with the same consultant, and I built a relationship with her. It was such a confidence boost to have somebody on campus to use as a resource."
To mark the founding of the CWPD, as well as CMC's 75th Anniversary, the center expanded its programming, bringing award-winning authors Sameer Pandya, Zadie Smith (in partnership with the Gould Center), and Charles Yu to campus this fall. Each writer spoke at the Ath and also gathered with students in a setting conducive to meaningful conversation. 
"These are folks who are really trying to push at their craft and push the field of writing. I think it's important for anyone who cares about writing to be introduced to living authors who can actually talk about the business and the life of writing."

Find out more about the Center for Writing and Public Discourse.
 
Contact
Office of Strategic Communications & Marketing
400 N. Claremont Blvd.
Claremont, CA 91711
Phone: (909) 621-8099
Email: publicaffairs@cmc.edu

Media inquiries: David Eastburn
Phone (O): (909) 607-7377
Phone (C): (808) 312-8554
Email: deastburn@cmc.edu