Journalist alumni reflect on DC careers at the Ath
A trio of high-profile journalists appeared at the Athenaeum to share their reflections on covering Capitol Hill and the White House before, during, and after the Jan. 6, 2021 insurrection.
Senior national political reporter for NBC News, Sahil Kapur '09, and The New York Times' White House correspondent and two-time Pulitzer Prize-winning reporter, Michael Shear '90, joined former Washington Post investigative reporter, Elise Viebeck '10, for a discussion, co-hosted by the Salvatori Center on Sept. 13.
Kapur, Shear, and Viebeck each told stories that illustrated the warzone-like chaos of Jan. 6, as well as insights from inside-the-Beltway, and what it's like to cover U.S. politics in a social media-heightened environment.
But not before they each shared their deep attachment to the Ath.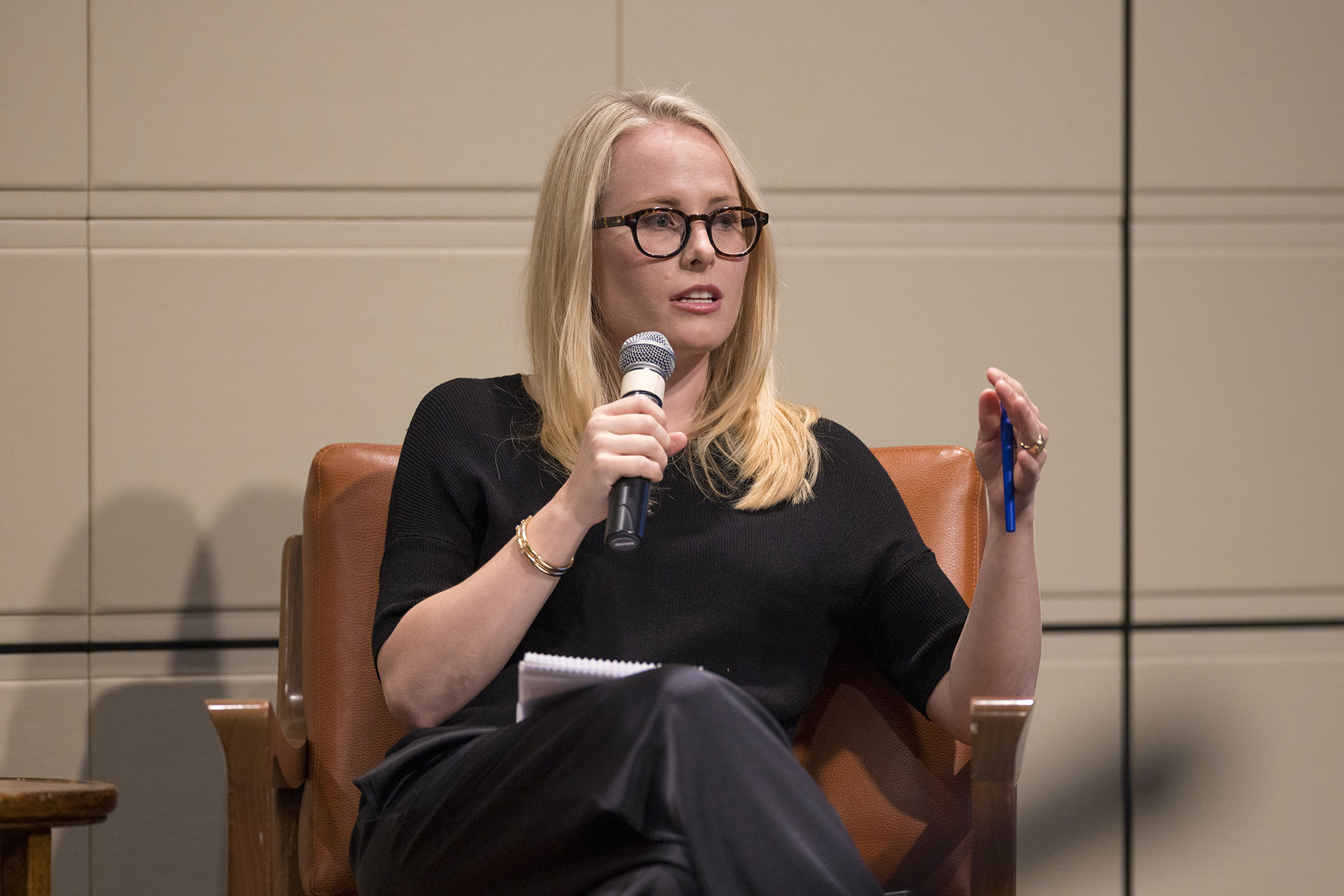 "It's been 12 years since I've been here," said Viebeck. "The dishes are the same, the fruit spread is the same, and it's just so tremendously comforting to come back to."
Shear recalled that he was an Ath Fellow when "Jack Stark was president of CMC and Jil ran the Ath," and shared that it "felt weird" to be up on stage and not in the audience.
Kapur gave a shout-out to the student workers behind the scenes, as he was once an Ath server himself. "You should expect to see them all up here one day," he said.
Afterward, students lined up to ask questions that ranged from how each reporter cultivated their sources, to what's like to do their jobs during a crisis, and if —from a global perspective—the Capitol Hill insurrection has damaged U.S. credibility.
The trio were also queried about their personal career journeys.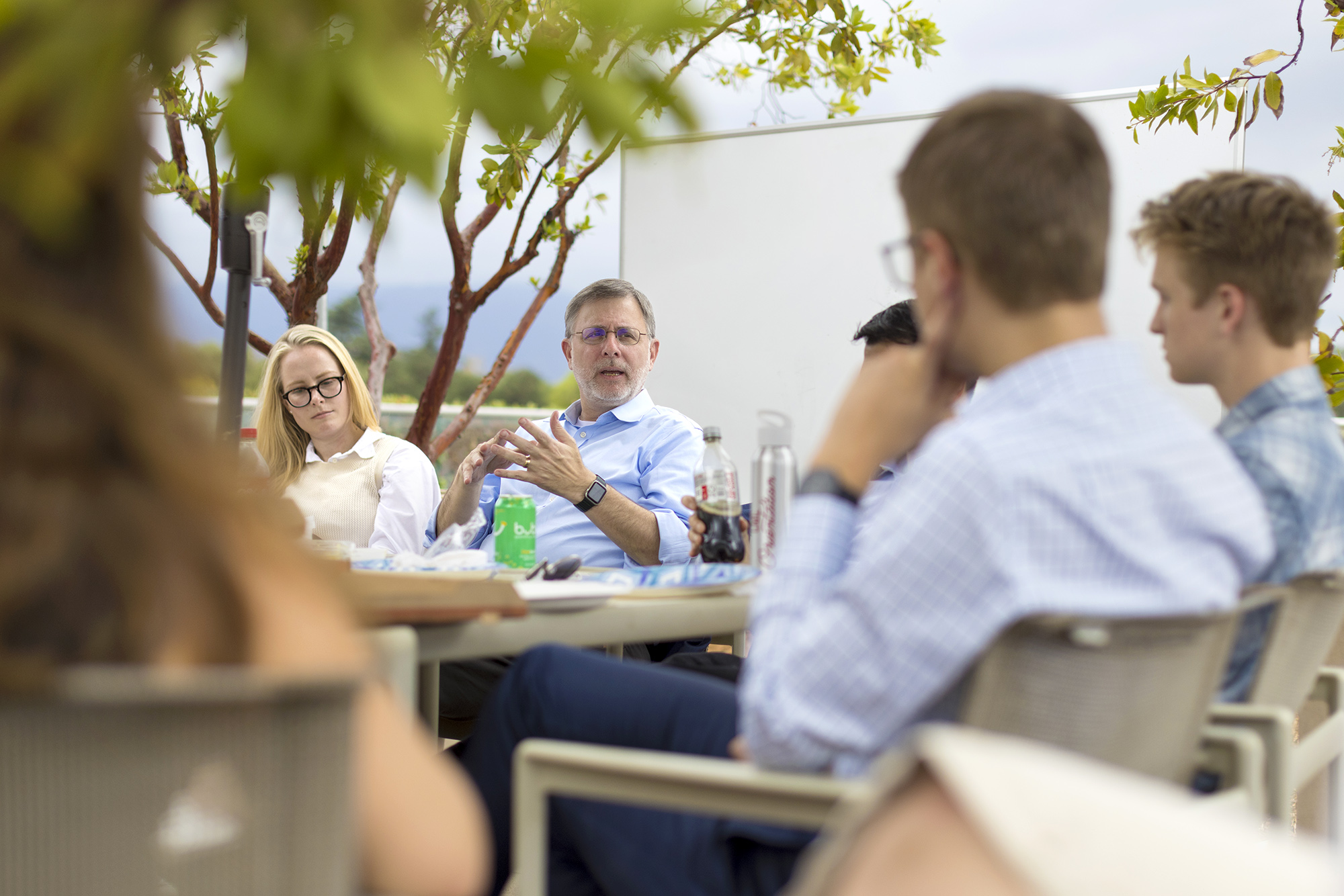 Shear recounted how the favorite aspect of his job as a White House correspondent has been flying "all over the world" on Air Force One. He also reflected on how a story he wrote about then-President Barack Obama's evening past-times went viral. The lengthy feature, "Obama After Dark: The Precious Hours Alone," revealed that Obama enjoyed a very specific evening snack, seven almonds. "Not six, not eight," Shear said, "but seven." The revelation earned a follow-up story and with Shear being referred to —even today, more than six years later— as "the seven almonds guy."
Kapur credits his CMC education with providing him an advantage. Graduating when the healthcare reform and the Affordable Care Act were major political topics, he was able to leverage the healthcare policy expertise gained from taking courses with Prof. Frederick Lynch, who served as his senior thesis adviser.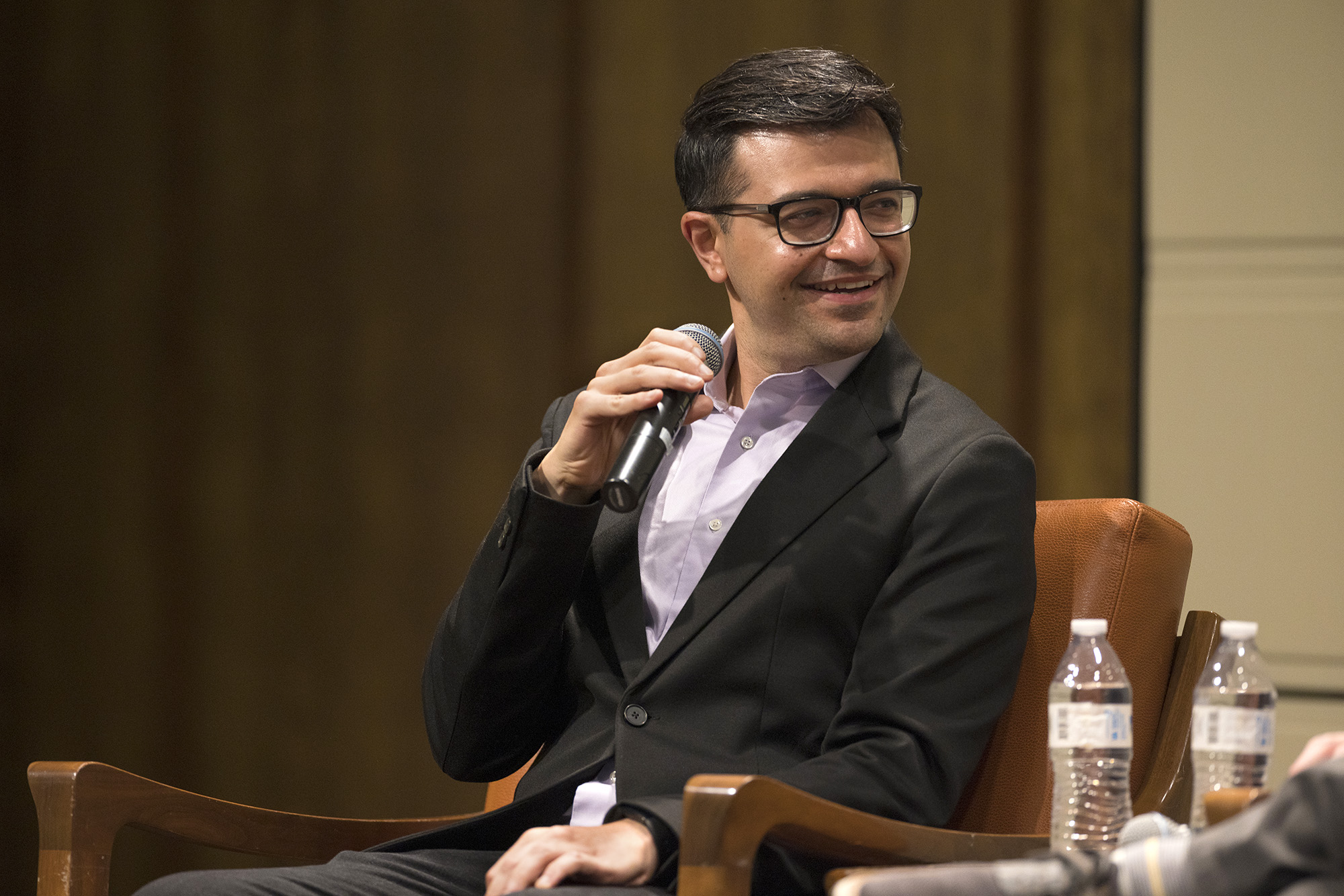 "That was formative for me," Kapur said. "I had just graduated from CMC, and because I had heavily studied the issue here, I was positioned to write stories and notice things that maybe others didn't notice," he said.
"He walked out of my class just in time for the Affordable Care Act," recalled Lynch, who attended Kapur's Ath appearance. "Four or five years after he graduated, I remember seeing him on Hardball with Chris Matthews and saying, 'That's Sahil!'"
Contact
Office of Strategic Communications & Marketing
400 N. Claremont Blvd.
Claremont, CA 91711
Phone: (909) 621-8099
Email: communications@cmc.edu

Media inquiries: David Eastburn
Phone (O): (909) 607-7377
Phone (C): (808) 312-8554
Email: deastburn@cmc.edu