Robert Day Sciences Center gets a solid foundation
On the eastern edge of campus, Claremont McKenna College has moved one step closer to its vision of a state-of-the-art Robert Day Sciences Center to house the next-generation Kravis Department of Integrated Sciences.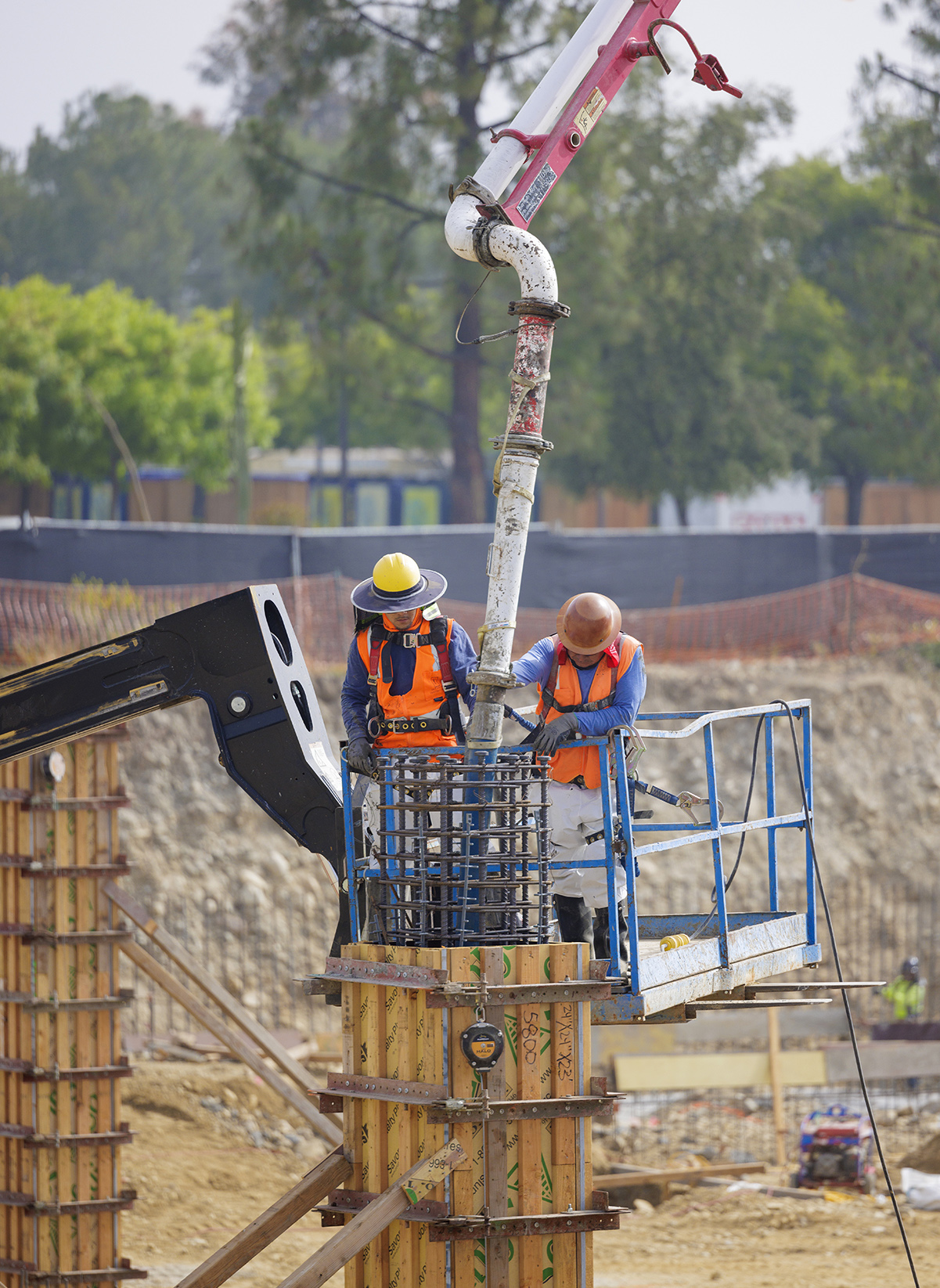 When concrete was recently poured for the foundation, the milestone moment further solidified CMC's commitment to a state-of-the-art building and program, which provides students with compelling first-hand experiences engaging in scientific discovery, beginning as early as the first science course taken by every CMC student.
The 135,000-square-foot Robert Day Sciences Center's striking "hashtag" design by BIG-Bjarke Ingels Group is a metaphor for how the College is reorienting science education. Designed to facilitate collaboration, support interdisciplinary study, and expand research opportunities, the building's architecture will feature a stack of two volumes, or rectangle "blocks"—one pair per floor—with each pair rotated 45 degrees from the floor below. A skylit central atrium will stand at the heart of the building, with a series of indoor terraces providing direct views into classrooms and research spaces from all levels. Outside, eight terraces will offer sweeping views of the mountains.
Located on the eastern edge of the current campus footprint at the corner of Ninth Street and Claremont Boulevard, the Robert Day Sciences Center will create a strong presence and gateway on Claremont Boulevard, while launching a series of campus developments and improvements to prepare CMC for its next chapter.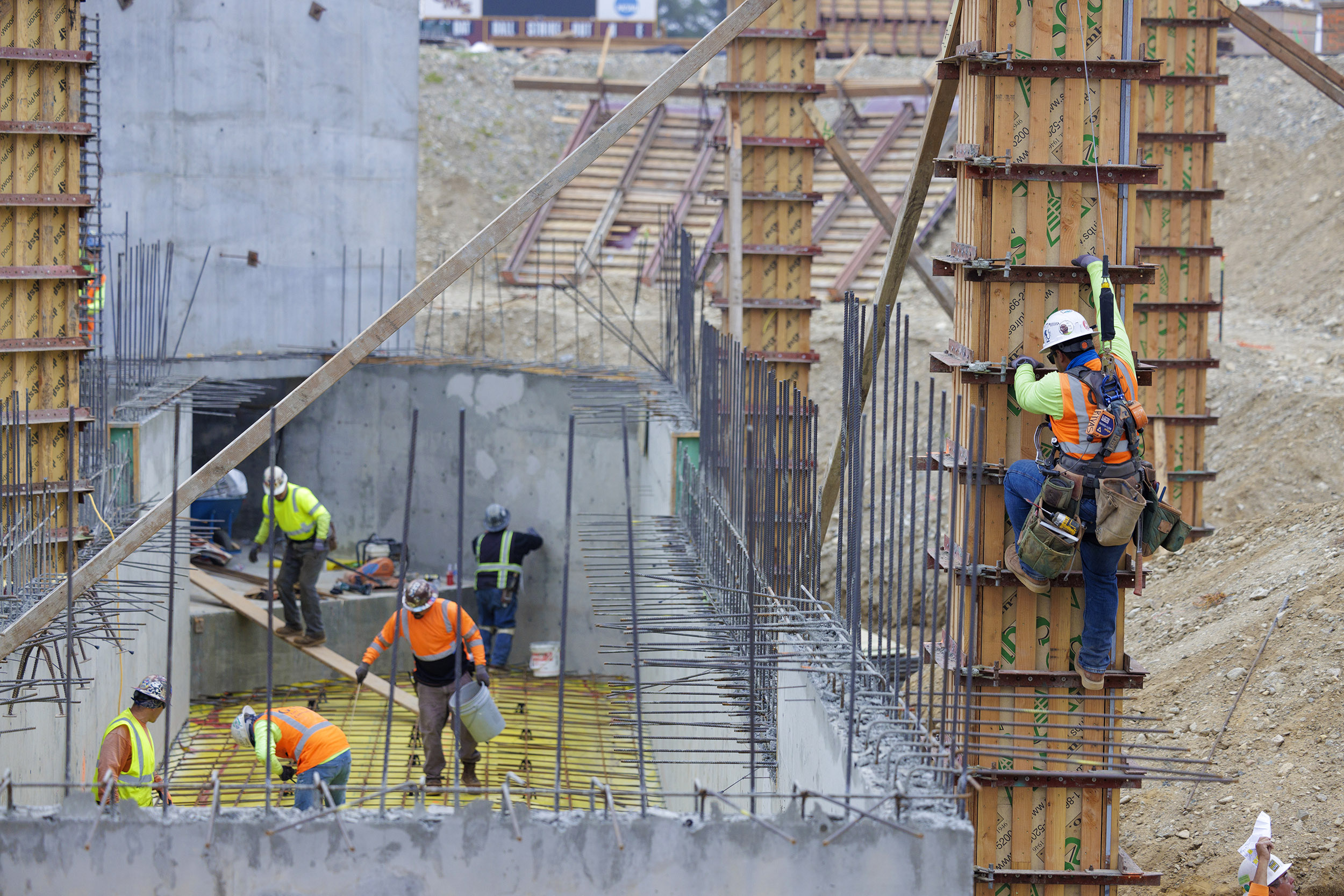 With plans on schedule for the Robert Day Sciences Center to open in 2025, next steps for the construction phase this summer include:
Laying of first floor concrete 
Construction of foundation footings and walls 
Fabrication of steel trusses, with erection of miscellaneous steel framing once first floor concrete has been poured
Support from the W.M. Keck Foundation and two foundations affiliated with the Day family have made CMC's next-generation building for integrated sciences education possible. It is named the Robert Day Sciences Center in honor of CMC alumnus, 52-year trustee, and W.M. Keck Foundation Chairman Robert Day '65 P'12.
Contact
Office of Strategic Communications & Marketing
400 N. Claremont Blvd.
Claremont, CA 91711
Phone: (909) 621-8099
Email: communications@cmc.edu

Media inquiries: David Eastburn
Phone (O): (909) 607-7377
Phone (C): (808) 312-8554
Email: deastburn@cmc.edu