Amy
Kind
, Ph.D.
Amy Kind joined the CMC faculty in 1997. Currently Professor of Philosophy, she has previously served as Chair of the Department of Philosophy (2009 - 2012) and Associate Dean of the Faculty (2005 - 2008). At CMC, she teaches classes in philosophy of mind, metaphysics, and logic. Her research interests lie broadly in the philosophy of mind, though most of her published work has concerned issues relating either to the imagination or to phenomenal consciousness. She is the editor of two collections on imagination, Knowledge Through Imagination (co-edited with Peter Kung) and The Routledge Handbook of Philosophy of Imagination. She has also written a short introductory textbook, Persons and Personal Identity (Polity Press) available for purchase here.
Areas of Expertise
Consciousness, Imagination, Metaphysics, Philosophy of the Mind
Selected Research and Publications
Selected Awards and Affiliations
Awards

Dean's Distinguished Service Award, 2015

Roy P. Crocker Award for Merit, 2008

Professional Affiliations

Board of Officers, APA, 2014-2017

President-Elect, Southern Society for Philosophy and Psychology, 2015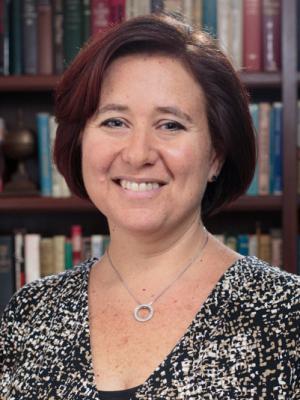 Amy Kind, Ph.D.
Professor of PhilosophyEducation: B.A., Amherst College; M.A., Ph.D., University of California, Los AngelesDepartment(s): PhilosophyEmail: amy.kind@cmc.eduPhone: (909) 607-3782Address: Kravis Center 282Website: http://www.cmc.edu/pages/faculty/AKind/Curriculum Vitae:
Kind_CV.pdf
Media Contact
For more information, please contact the Claremont McKenna College Public Affairs Office at (909) 621-8099