Gary
Hamburg
, Ph.D.
I studied modern Russian history at Stanford University, under the direction of Terence Emmons. I also conducted research in St. Petersburg, under the direction of Boris Vasil'evich Anan'ich, and in Moscow, under the guidance of Larissa Georgievna Zakharova and Natal'ia Mikhailovna Pirumova. From 1979 to 2004 I taught modern Russian and European history at the University of Notre Dame, where I supervised three doctoral dissertations and helped train many graduate students, in addition to participating in undergraduate teaching in the history department and the university honor's program.
Since 2004, I have been at Claremont, splitting my time between courses on modern Russia and modern European history. Early in my career, my research focused on political movements in late imperial Russia, but, starting in the mid 1980s, I began to transform myself into an intellectual historian. This effort at self-transformation was assisted by Andrzej Walicki, the century's most distinguished scholar of Russian thought from the Enlightenment to the present. Most of my articles and books since the mid 1980s belong under the rubric of intellectual, religious and cultural history of Russia.
Lately, I have concentrated my attention on three broad themes: the history of Russian philosophy from 1830 to 1930; Lev Tolstoy as a writer, religious thinker and political figure; and the writing of Russian history (or "Russian historiography") in Russia and in the West.
I am the proud father of Michael Hamburg, who, after graduating from Harvard (B.A.) and Stanford (M.A. and Ph.D), has taken a job as a cryptographer in San Francisco; and of Rachel Hamburg, a recent graduate from Stanford (B.A. and M.A.), who produces radio broadcasts for the Stanford Story Telling Project. My wife, Nancy Ickler, directs a private charitable foundation supporting elementary and secondary education, public health projects and the parenting program, "Talk With Your Baby."
Areas of Expertise
Russia
Selected Research and Publications
Politics of Russian Nobility, 1881 - 1905 (Rutgers, 1984)

Boris Chicherin & Early Russian Liberalism (Stanford, 1992)

Ed., Liberty, Equality and the Market: Essays of Boris Chicherin (Yale, 1998)

Ed. with Thomas Sanders and Ernest Tucker, Russian-Muslim Encounter in the Caucasus (Routledge/Curzon, 2004)

Ed., In Lubianka's Shadow: Diary of an American Priest in Stalin's Russia, 1934 - 1945 (Notre Dame, 2006)

Ed. with Randall Poole, A History of Russian Philosophy, 1830 - 1930: Faith, Reason and the Defense of Human Dignity (Cambridge, 2010)
Selected Awards and Affiliations
IREX-Fulbright-Hays Fellowship, 1975-1976, 1986

NEH Year-long Translation Fellowship, 1989 - 1990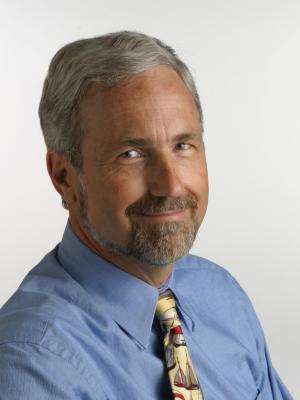 Gary Hamburg, Ph.D.
Otho M. Behr Professor of the History of IdeasEducation: A.B., Stanford University, 1972; A.M., Stanford University, 1978; Ph.D., Stanford University, 1978. Study Abroad, St. Petersburg University and Moscow University.Department(s): HistoryOffice Hours: Monday, 4-5:15 p.m. Wednesday, 4-5:15 p.m.Email: gary.hamburg@cmc.eduPhone: (909) 607-9679Address: Kravis Center 209
Media Contact
For more information, please contact the Claremont McKenna College Public Affairs Office at (909) 621-8099