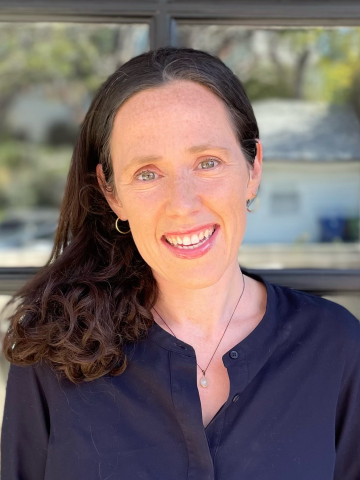 Biography
Lily Geismer's research and teaching focuses on 20th century political and urban history in the United States, especially liberalism and the Democratic Party. She is the author of Left Behind: The Democrats' Failed Attempt to Solve Inequality (PublicAffairs, 2022) which examines the Democratic Party during the Clinton era's effort to use the market-based solutions to address poverty and its long-term impact on both economic inequality and the fate of the Democrats. Her first book Don't Blame Us: Suburban Liberals and the Transformation of the Democratic Party (Princeton University Press, 2015) traces the reorientation of modern liberalism and the Democratic Party away from their roots in labor union halls of northern cities to white-collar professionals in postindustrial high-tech suburbs by focusing on the Route 128 corridor around Boston. She is also co-editor of Shaped by the State: Toward a New Political History of the Twentieth Century (University of Chicago Press, 2019) and her work has appeared in the Journal of American History, The New York Times, the Washington Post, the New Republic, and Dissent. In 2018, she was named an Andrew Carnegie Fellow by the Carnegie Corporation. Her work has also been supported by the American Council for Learned Societies and the Charles Warren Center at Harvard University.
For media inquiries please contact Johanna Dickson: Johanna.Dickson@hbgusa.com
Education
Ph.D., University of Michigan; B.A., Brown University
Awards and Affiliations
Andrew Carnegie Fellow, Carnegie Corporation, 2018-2021
Frederick Burkhardt Residential Fellowship for Recently Tenured Faculty, American Council of Learned Societies (deferred to 2020-2021)
Fellow, Charles Warren Center, Harvard University, 2015-2016
Arnold L. Graves and Lois S. Graves Award in the Humanities, 2014-2015
Mellon/American Council for Learned Societies Dissertation Completion Fellowship, 2009-2010
Miller Center of Public Affairs Fellowship, 2009-2010
Research and Publications
"Good Neighbors for Fair Housing: Suburban Liberalism and Racial Inequality in Metropolitan Boston," Journal of Urban History (May 2013 vol. 39 no. 3), 454-477
"More Than Megachurches: Liberal Religion and Politics in the Suburbs" in Faithful Republic: Religion and Politics in the 20th Century United States, ed. Andrew Preston, Bruce Schulman, and Julian Zelizer forthcoming, University of Pennsylvania Press, 2015
"Kennedy's Liberalism" in A Companion to John F. Kennedy, ed. Marc Silverstone, Wiley-Blackwell 2014
"Overcoming the Gender and Political History Divide: Teaching and Studying Post-1945 United States History," Perspectives on History: The Newsmagazine of the American Historical Association (March 2012): 28-30.