Paul
Hurley
, Ph.D.
Areas of Expertise
Absolutism V. Relativism, Ethics and Moral Issues, Human Rights, Political Philosophy, Property Rights
Selected Research and Publications
Book: BEYOND CONSEQUENTIALISM, (Oxford: Oxford University Press, hbk 2009, pbk 2011).

Selected Recent Journal Articles: "Whose Problem is Non-Identity?" with Rivka Weinberg, The Journal of Moral Philosophy (forthcoming, 2013).

"Consequentializing and Deontologizing: Clogging the Consequentialist Vacuum," Oxford Studies in Normative Ethics (forthcoming, 2013).

"Desire, Judgment, and Reason: Exploring the Path Not Taken," The Journal of Ethics, Volume 11, Number 4 December (2007), pp. 437-463.

"Does Consequentialism Make Too Many Demands, or None at All?", Ethics, Volume 116, Number 4, July (2006), pp. 680-706.

"Fairness and Beneficence," Ethics, Volume 113, No. 4, July (2003), pp. 841-864.
Selected Awards and Affiliations
Roy P. Crocker Award for Merit, CMC, 2011

Three-time recipient, Wig Distinguished Teaching Award, Pomona College 2005, 1999, 1992

Apple for the Teacher Award, University of Pittsburgh 1987

Phi Beta Kappa, University of Notre Dame 1982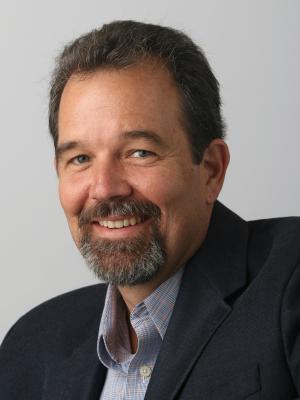 Paul Hurley, Ph.D.
Edward J. Sexton Professor of PhilosophyEducation: Ph.D. in Philosophy, University of Pittsburgh, 1988; Dissertation: "The Practical Given" (advisor, Kurt Baier; 2nd reader, David Gauthier); M.A. in Philosophy, University of Pittsburgh, 1986; B.A. in Philosophy with honors, University of Notre Dame, 1982Department(s): PhilosophyOffice Hours: Wednesday, 03:00PM - 04:30PMFriday, 10:00AM - 11:30AMEmail: paul.hurley@cmc.eduPhone: (909) 607-7140Address: Kravis Center 284Website: https://professorhurley.wordpress.comCurriculum Vitae:
vitae07.doc
Media Contact
For more information, please contact the Claremont McKenna College Public Affairs Office at (909) 621-8099