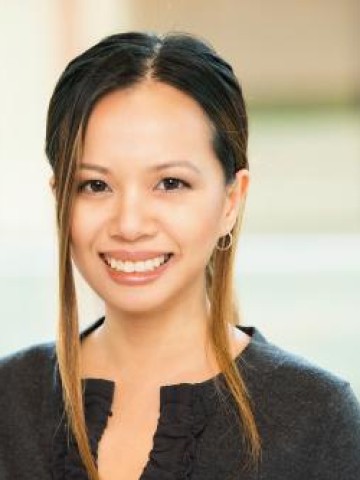 Stacey Doan, Ph.D.
Professor of Psychological Science and Director of the Berger Institute
CV
Biography
Dr. Doan's work focuses on examining the biological, social and individual correlates of physical health and psychological well-being, with a particular interest on emotions and stress. Moreover, her work is focused on understanding the role of social relationships, environmental and contextual factors that may support healthy adaptation and development. She approaches her studies through the lens of the cultural-fit hypothesis, which emphasizes the person-situation interaction and highlights how psychological processes may vary across cultures and contexts. This understanding would lead to different solutions to the same problems of healthy adaptation and development, as well as acknowledging different strengths.
Her work has been funded by the National Institute of Drug Abuse, the National Institute for Child Health and Development, the National Science Foundation as well as multiple private foundations. She has been published in the top developmental and health journals.
Dr. Doan regularly speaks on resilience in the context of stress, raising healthy and happy children, and the application of psychology to interviewing and negotiation.
Her book the Social Foundations of Emotions: Developmental, Cultural and Clinical Dimensions is published by the American Psychological Association.
Education
Ph.D., Cornell University; B.A., Carleton College
Awards and Affiliations
American Psychological Association Early Career Award
Society for Research on Child Development - Asian Caucus: Early Career Award
Western Psychological Association Early Career Award
Research and Publications
Selected publications (see Google Scholar for full list).
Dich, N., Doan, S.N., Kivimaki, M., Kumari, M. & Rod, N.H. (2014). A non-linear association between negative emotional response to stress and subsequent allostatic load: Prospective results from the Whitehall II Cohort Study. Psychoneuroendocrinology 49, 54-61. doi: 10.1016/j.psyneuen.2014.07.001
Doan, S.N., Fuller-Rowell, T.E. & Evans, G.W. (2012). Cumulative risk and adolescent's internalizing and externalizing problems: The mediating roles of maternal responsiveness and self-regulation. Developmental Psychology, 48(6), 1529-39.
Doan, S.N. & Evans, G.W. (2011). Maternal sensitivity buffers the effect of allostatic load on adolescent working memory. Development and Psychopathology, 23, pp 873-88. doi: 10.1017/S0954579411000368
Doan, S.N. & Wang, Q. (2010). Maternal discussions of mental states and external behaviors: Relations to children's emotion situation knowledge in European American and Immigrant Chinese children. Child Development, 81(5), 1490-1503.