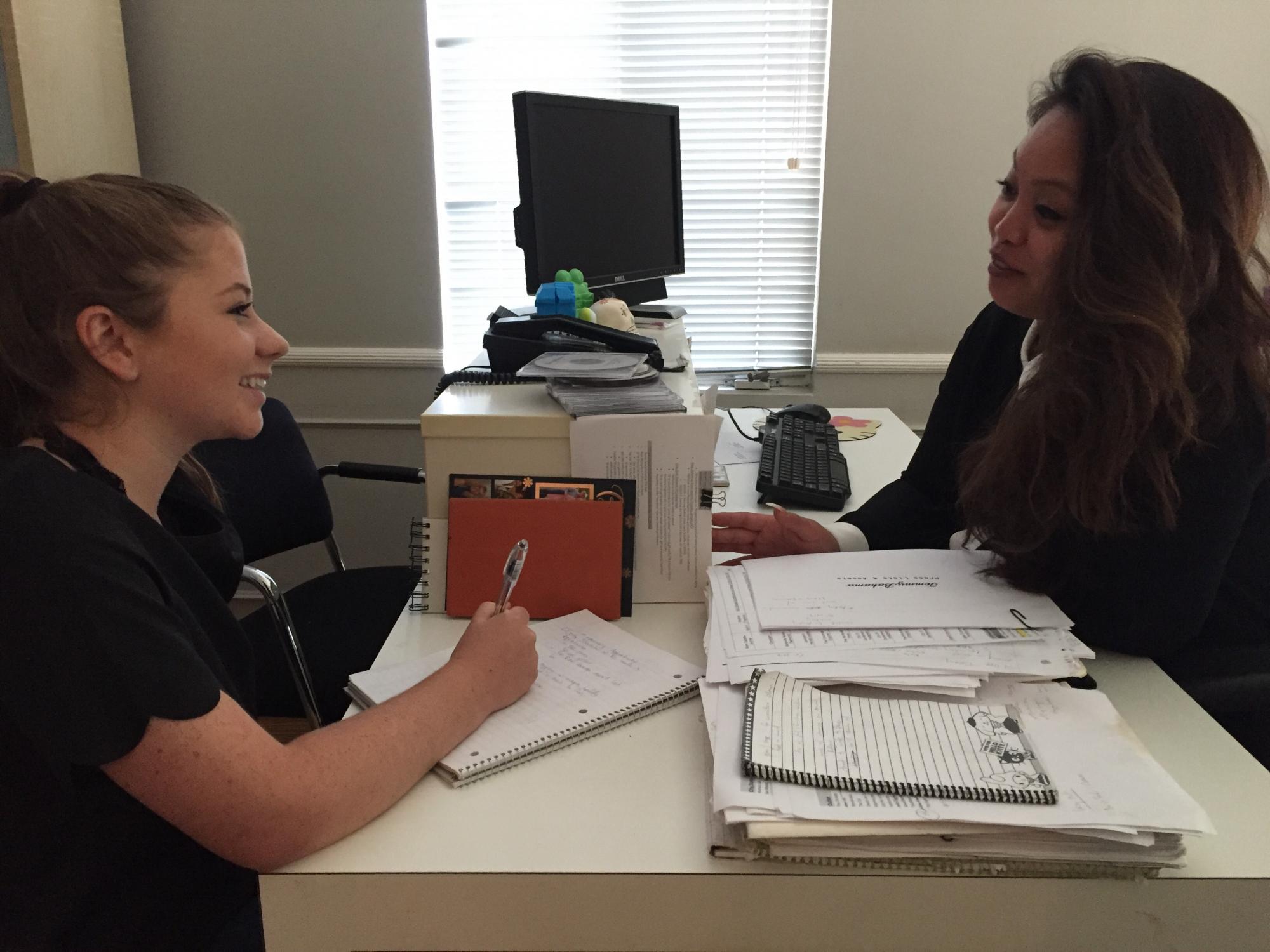 What is a Job Shadow?
Job shadows are half- or one-day experiential learning opportunities that allow CMC students to gain an insider's view into a specific role within an industry and observe on-the-job activities. You will be able to observe first-hand a typical day on the job, hosted by an alumnus/a or parent, and begin to understand the skills and attributes necessary to succeed in a particular field. You do not have to have previous experience in the career field to participate in job shadowing. In fact, this experience is meant to be a chance to explore new careers and practice your networking skills.
Does it cost anything to participate?
The program does not have any specific costs associated with it; however, all transportation costs will be your responsibility. Because of this, we encourage you to only apply to opportunities that are easily accessible to where you will already be living during the break.
How many job shadow opportunities can I apply to?
We recommend that you apply to no more than 5 opportunities, since it is very likely that you will be successfully matched with many, if not all, the job shadow opportunities that you apply to. Please note that your resume will be forwarded to every host that you apply to. You should therefore only apply to those job shadow opportunities that you intend to visit, as the host will be expecting to hear from you.
What does a typical Job Shadow day look like?
Observation of individual employers' activities during their workday.
Informational interviews with employees.
Meetings with clients, department heads, or other individuals.
A tour of the company.
Lunch with professionals in the firm (not required but often takes place).
Why should I participate in the Job Shadow program?
Explore the career field of your choice and observe a work environment, allowing you to "test drive" a career without a semester- or summer-long commitment.
Build mentoring relationships with professionals and develop a professional network.
Get a "head start" in marketing yourself for internship and full-time job opportunities.
Clarify career goals, confirm career decisions and discover how to apply what you learn in the classroom to the workplace.
Glimpse all aspects involved in a job. You can observe not only job characteristics and responsibilities, but also what each profession requires on a day-to-day basis.
How do I apply?
Details of all job shadow opportunities and how to apply can be found under Handshake jobs. If you cannot find anything that interests you in your geographic area, please make an appointment with a Career Coach. The Career Coach will be able to help you identify other alumni or parents who might be able to host you for a day's visit.
Preparing for your Job Shadow
1. Before your job shadow
Coordinate the date and time of your visit with your host.
Confirm the expected dress code for your visit.
Arrange for transportation/parking to and from the job shadow site.
Research your host and the company you will be visiting (prepare at least 5 specific questions).
2. Day of your job shadow
Be on time!
Listen carefully to directions and keep everything you see/hear confidential.
Be prepared, professional and engaged.
Ask plenty of questions!
3. After your job shadow
Send a personalized thank you email to your host and any other professionals who hosted you.
Connect with your host and other professionals you met on LinkedIn.
Complete the CMC Job Shadow Survey (emailed to you after the break).
What if I have to cancel my planned visit?
We expect you to honor your commitment if you are matched with a host.
If you are no longer able to meet with your host, please communicate this promptly, explaining the reason why.
NEVER GHOST AN ALUMNUS/A OR PARENT.
Suggest setting up a phone call instead of a face-to-face meeting.