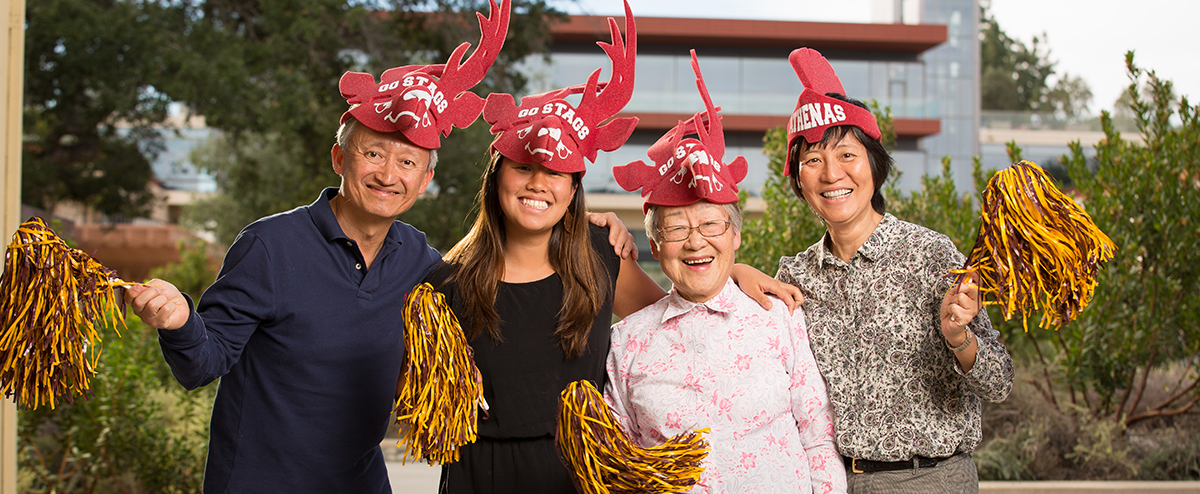 The CMC Parents Fund is a vital source of financial support for the College. It help enhances experiences such as the Athenaeum, sponsored internships, and study abroad. Unlike endowment gifts, gifts made to the Parents Fund are spent in the same year in which they are donated – thus directly benefiting the exceptional student experience.
Whether you are the parent of a current student or a graduate, please consider joining your fellow parents in giving to the Parents Fund. Gifts of every amount matter and make a difference in the everyday lives of CMC students. Thank you!
Are you interested in becoming a leadership donor? Learn more about our President's Leadership Council (PLC), exclusively for CMC parents, by contacting Jenna Kanegawa '14 at (909) 607-9286, jenna.kanegawa@cmc.edu.
To learn more about becoming a Parents Fund volunteer contact Nicholas Macias-Williams, Assistant Director of Annual Giving, Volunteer Manager at (909) 607-9314, Nicholas.Macias-Williams@ClaremontMcKenna.edu, or read more on the Giving Volunteers page.
How to make a gift: