Appreciation: Professor Ricardo Quinones P'88, founding director of the Gould Center for Humanistic Studies, dies at 83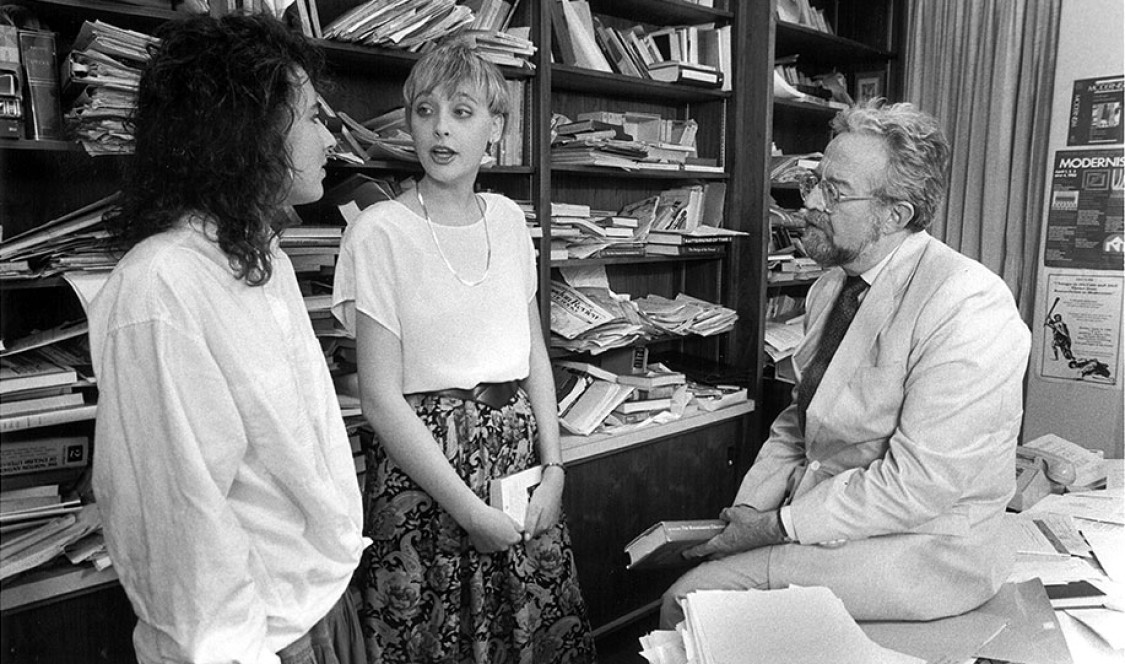 Ricardo J. Quinones P'88, professor of comparative literature from 1963-2002 and founding director of the Gould Center for Humanistic Studies, died Jan. 25. He was 83.
During his accomplished career, Quinones wrote nine books of literary criticism, including three in retirement while battling Parkinson's. He was highly regarded as a scholar and expert on the works of Shakespeare, Dante, and James Joyce. Quinones also published five books of poetry in retirement.
"Ric was always writing, always active. Just an intellectually powerful guy," said Anthony Fucaloro, George C.S. Benson Professor of Public Affairs and a close friend of the Quinones family. "Even the transition to poetry, it kind of surprised me. But he had a real dedication to his academic vision."
In 1975, Quinones was named the Josephine Olp Weeks Professor of Comparative Literature. He won the Glenn R. Huntoon award for exemplary teaching two years later.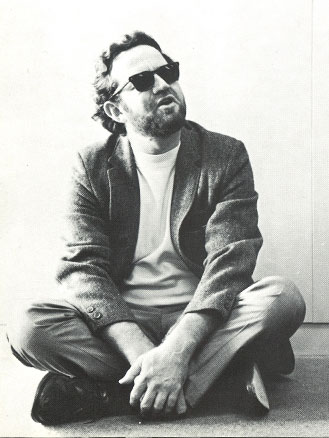 Quinones became founding director of the Gould Center for Humanistic Studies in 1987, which now has a distinguished lectureship in his name. For several years, he served on the board of directors of the National Council for the Humanities, appointed in 2004 by President George W. Bush. Quinones was also one of the first presidents of the Association of Literary Scholars, Critics, and Writers.
Charles Lofgren, Roy P. Crocker Professor Emeritus of American History and Politics, said Quinones' commitment to CMC always stood out.
"He was very loyal to the College, to its Presidents, to its internal processes," Lofgren said. "I think that's very clear from his multiple involvements, especially his lectureship series. He really cared about CMC."
Quinones grew up in Allentown, Penn., and attended Northwestern University. Originally intending to be a journalist, he was influenced by the mentorship of Donald Torchiana, a Northwestern literature professor. Quinones came to Claremont from Harvard University, where he earned his PhD under renowned literary scholar Harry Levin.
Quinones' first book, 1972's The Renaissance Discovery of Time, is considered a standard of literary studies of the period. Novelist Charles Johnson used Quinones' 1991 book, The Changes of Cain—an exposition on the Cain-Abel theme in literature—to influence his 1998 historical novel, Dreamer, about the life of Dr. Martin Luther King, Jr. Quinones' last book, 2016's North/South: The Great European Divide, was a discussion of Protestant and Catholic Christianity and its effect on economic development.
Beyond his literary accomplishments, Fucaloro and Lofgren said they both admired how Quinones invested deeply in people. He wasn't someone to just greet you and walk away. Quinones always "made a point to get to know you, he wanted to hang out and talk," Lofgren said. Fucaloro reminisced about lively pick-up basketball and poker games during their early days as colleagues—the social side to Quinones that bonded him with professors from other departments and formed lasting friendships.
"He was a literature guy, I'm a chemist. But we clicked right away," Fucaloro said. "Thinking about our friendship all these years, how close our families became—I mean, those are the important interactions in life.
"He was a marvelous person."
Quinones died in hospice care at his home in West Los Angeles. He is survived by his wife, Roberta, and sons, Sam, Ben, and Josh, a 1988 CMC graduate. He was preceded in death by his first wife, Lolly, and son Nathaniel.
—Thomas Rozwadowski; special thanks to Sam Quinones for additional research and writing
Contact
Office of Strategic Communications & Marketing
400 N. Claremont Blvd.
Claremont, CA 91711
Phone: (909) 621-8099
Email: communications@cmc.edu

Media inquiries: Gilien Silsby
Phone: (213) 500-8673
Email: gsilsby@cmc.edu