Award-winning Author
Jamaica Kincaid
Joins CMC Faculty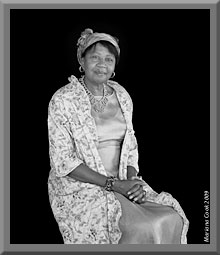 Claremont McKenna College is pleased to announce the appointment of nationally-acclaimed and award-winning author Jamaica Kincaid as a professor of literature.
"A gifted teacher and student mentor, Jamaica Kincaid brings insight and expertise to the classroom experience," said Gregory Hess, CMC's dean of the faculty. "She is an accomplished scholar writer with a worldwide reputation, and the College is excited to welcome her to our faculty of teacher-scholars."
Kincaid, who joins CMC effective July 1, will teach two classes in the fall: Autobiography and Literary Imagination, and Fiction Writing.
Known for her candid and emotionally-charged writing, Kincaid began her writing career at The Village Voice and Ingenue magazines. Her work attracted the attention of William Shawn, editor of The New Yorker. In 1976, Kincaid became a staff writer for The New Yorker and a featured columnist for the "Talk of the Town" section of the magazine, a position she held for the next nine years.
Kincaid's first piece of fiction was published in The New Yorker in 1978, and later became part of her first book At the Bottom of the River (1983), which was nominated for the PEN/Faulkner Award and won the Morton Darwen Zabel Award of the American Academy of Arts and Letters. Two years later, she published her first novel, Annie John (1985), which was selected as one of three finalists for the 1985 international Ritz Paris Hemingway Award. Kincaid's 1996 book, The Autobiography of My Mother, was a finalist for the PEN/Faulkner Award in Fiction during 1997.
Kincaid's major works include A Small Place (1988), Lucy (1990), The Autobiography of My Mother (1996), My Brother (1997), Talk Stories (2000), My Garden (Book) (2001), and Mr. Potter (2002). Her most recent book, Among Flowers: A Walk in the Himalaya, was published in 2005. Kincaid is currently at work on a new novel, See Now Then.
"Jamaica Kincaid is a writer of international renown, with highly distinctive contributions to fiction and non-fiction alike. She is truly a major figure in world literature," commented Nicholas Warner, professor of literature and chair of CMC's department of literature. "It's exciting to contemplate the prospect of CMC students having her experience, talent, and tutelage, and of our faculty having Ms. Kincaid as a colleague."
Kincaid is the recipient of the Anifeld-Wolf Book Award and The Lila-Wallace-Reader's Digest Fund Award. She also received a nomination for the 1997 National Book Award for her work on My Brother and was the recipient of the 2000 Prix Femina ?tranger for that same work. Kincaid was elected in 2004 to the American Academy of Arts and Letters. In April 2009, she was elected to the American Academy of Arts and Sciences and will be inducted into the Academy this fall.
Prior to joining CMC, Kincaid participated in a joint appointment to Harvard University's department of English and department of African and African American Studies.
Contact
Office of Public Affairs and Communications
400 N. Claremont Blvd.
Claremont, CA 91711
Phone: (909) 621-8099
Email: publicaffairs@cmc.edu

Media inquiries: Gilien Silsby
Phone: (213) 500-8673
Email: gsilsby@cmc.edu