In honor of Donald McKenna, Claremont McKenna College's founding father, the annual Tartan Snack will be held tomorrow.
Thursday, October 10
, 10:30 to 11:30 p.m., 
Collins Dining Hall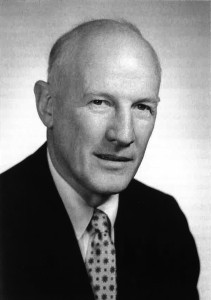 Attendees wearing tartan will be entered to win a trip to Scotland, our founding Trustee's homeland! Kilts aren't required, but if you do wear one, remember--October nights can be a bit breezy, so come prepared!
All CMC students welcome (no meal plan required)!

 Courtesy of the CMC Alumni Association and the Student Alumni Relations Council
*You must be present, in tartan, to win.*
Questions? Contact Darrin Roberts, assistant director of alumni relations, at 909-621-8806 | darrin.roberts@cmc.edu
McKenna, a graduate of Pomona College and Harvard University, returned to Claremont in 1934 after realizing his passion lay not in English literature, but in the establishment of a college-- and was further prompted to do so with the passage of the GI Bill of Rights after WWII. When Mr. McKenna learned the federal funds would not come in time to finance the college, he decided to invest his own money for the initial budget, and was thus able to open the doors to Claremont Men's College in 1946.
Read more about Donald McKenna