For the third year in a row Robert Day Scholars at CMC practiced pitching senior executives (who also happen to be CMC alumni) in a "Pitch Day" workshop that is designed to give students the opportunity to develop and practice all-important presentation skills that they will use early in their careers.


During November, the Robert Day Scholars Program hosted two leadership development workshops that were intended to extend the students' knowledge base while providing them with practical frameworks that could be utilized in their careers.
An Ethics in Leadership Workshop convened on November 13th in the Kravis Center that was taught jointly by Alex Rajczi, the Deborah and Kenneth Novack '67 Associate Professor of Leadership and Ethics at CMC and Ken Novack '67, Chairman of Avinger, Inc. and member of the CMC Board of Trustees.
The San Francisco Business Times recently published their annual "40 Under 40 Class of 2015." Choosing the 40 most influential talented young professionals who are driving the Bay Area economy proved to be challenging as hundreds of nominations were submitted for consideration and the competition was fierce.  However, two Claremont McKenna alumni Nate Gross, M.D. '06 and Gavin Teo '03 made the list.
The skies might have been overcast last Friday, but the financial concepts taught by a group of Robert Day School (RDS) volunteers to kids from Banning High School were anything but cloudy.
For a group of Scholars at the Robert Day School of Economics and Finance completing their MA's this year, the 2nd Annual RDS Pitch Day held Feb. 13th was a resounding success.
The Hult Prize is a global competition that challenges students from around the globe to solve the world's most pressing issues.  This year's challenge is to build sustainable and scalable social enterprises to address early childhood education.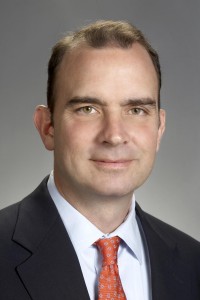 John Shrewsberry '87, currently head of Wells Fargo Securities and an executive vice president, has been named the new chief financial officer and senior executive vice president of Wells Fargo.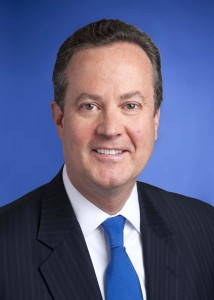 Douglas Peterson
Pages