Two beloved professors mark four decades at CMC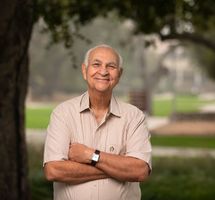 For Prof. Marc Massoud, four decades at CMC add up to a significant impact for students, alumni
It doesn't take a CPA to calculate the impact Prof. Morcos (Marc) Massoud P'89 has made during his four decades at CMC–not just on the College, but on the countless students who have taken his "Introduction to Accounting" course over the years.
The lifelong impression on his students can be easily quantified. Every holiday season, Massoud, who is the Robert Day Distinguished Professor of Accounting at CMC, estimates that he receives nearly 300 cards from Claremont McKenna alumni. And, before the COVID-19 pandemic, Massoud would spend his summers traveling to the weddings of his former students. Now, during the pandemic, his email queue is packed with inquiries about his well-being.
Read more
---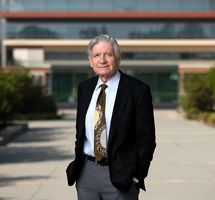 After 40 years on campus, Prof. Nicholas Warner extols the CMC culture
When Prof. Nicholas Warner joined the CMC faculty in 1980, students didn't have cell phones or laptops, and there were no social media platforms.
As Warner recently observed, while technology has transformed our lives over the past four decades, what's remained the same is the College's collegial sense of community.
"The biggest changes have been in the world and in the society around us," said Warner, who has taught courses in Russian, American and English literature since his first year at CMC. "But the College's atmosphere, its blend of efficient professionalism with personal warmth, has remained surprisingly consistent over the years. I feel that today, just as I did 40 years ago."
For example, he said, "I can call the registrar's office, and the staff know my voice and I know theirs. You don't have to be here for 40 years, or even four years, for this kind of relationship to develop."
Warner earned his BA from Stanford University and his Master's and PhD in English from UC Berkeley, and he taught for two years at Oberlin College before arriving at CMC. In addition to literature classes, Warner also teaches courses on the western and war film genres.
Read more